SoftBank CEO: 'I don't understand bitcoin and watching the price fluctuate makes me lose focus on my business'
Sharing at the New York Times DealBook conference recently held, Masayoshi Son said he had been advised by a friend to invest "1% of personal assets" in bitcoin. The SoftBank CEO obeyed, although 1% of his then net worth was "about $ 200 million". After investing the money, Son said he spends about 5 minutes a day watching bitcoin price movements.
But very quickly, he realized that the investment was "distracting from his own business". Because Son quickly got tired of checking bitcoin's price every day.
This distraction is recurring, causing Son to sell all the bitcoins he owns. And at that point, he estimated that he had lost about $ 50 million. However, according to the WSJ report, Son lost almost $ 130 million when he sold his bitcoins in 2018, according to sources familiar with the matter.
"I feel a lot better," said the SoftBank CEO about the crypto exit.
But while he is happy to escape his daily obsession, he doesn't think bitcoin and other digital currencies will disappear anytime soon.
"I think crypto will be useful," Son said. "But I don't know what digital currency, or what kind of structure …"
Also in the session, Son mentioned ignoring opportunities such as investing in Tesla and Amazon early.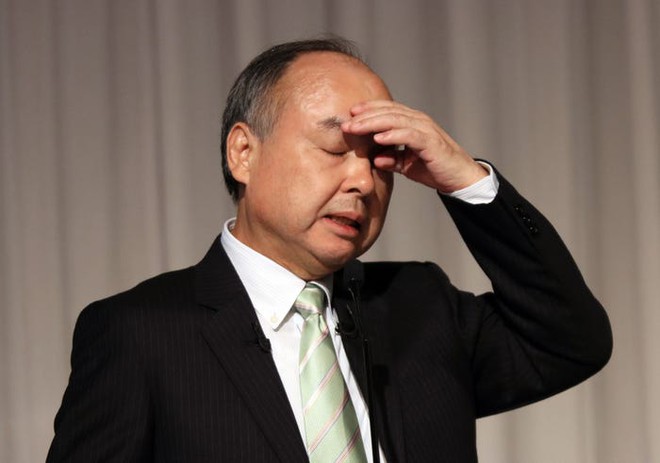 Bitcoin has now crossed the $ 18,000 mark – the highest level in three years. The coin has appreciated since PayPal announced users can buy, sell and keep cryptocurrencies in their PayPal wallets. Bitcoin has also been more widely accepted in recent years, and with Joe Biden appointing Gary Gensler to oversee Wall Street regulations, investors think this could help bitcoin continue to be. main trend.
In the past, Mr. Gensler has testified before Congress of the benefits of cryptocurrencies and blockchain. He has also fought against comparing cryptocurrencies with Ponzi schemes and has also promoted some cryptocurrencies as a security.
Refer to BI
Source : Genk