Show naked inside Amazon's 'super warehouses': Using algorithms to apply KPIs to workers, performance is accurate to the second, there is no 'break time'
One recent morning, inside an Amazon warehouse outside of Seattle, Evan Shobe took his job on a platform with nine computer monitors in front of him. Known internally as QB, this command center allows Shobe to oversee the complex operations of a building the size of about 15 football fields.
Thousands of blue dots show robots transporting products around the building; The yellow shapes represent humans loading and unloading the robots. A maze of green lines shows the speeding conveyors transporting goods to the collection points and finally the delivery trucks waiting to pick up the goods. The system is running smoothly, seven days a week at more than 900 Amazon logistics facilities across the US.
BFI4, located in the suburbs of Kent, Wash is Amazon's largest warehouse and regularly hosts senior executives from the company, including CEO Andy Jassy. It is the first facility capable of handling more than 1 million orders per day, three times what was possible at the company's modern warehouses a decade ago. Technological improvements mean that Amazon can stay ahead of traditional competitors like Walmart and Target, which are now adopting methods Amazon has been doing for years.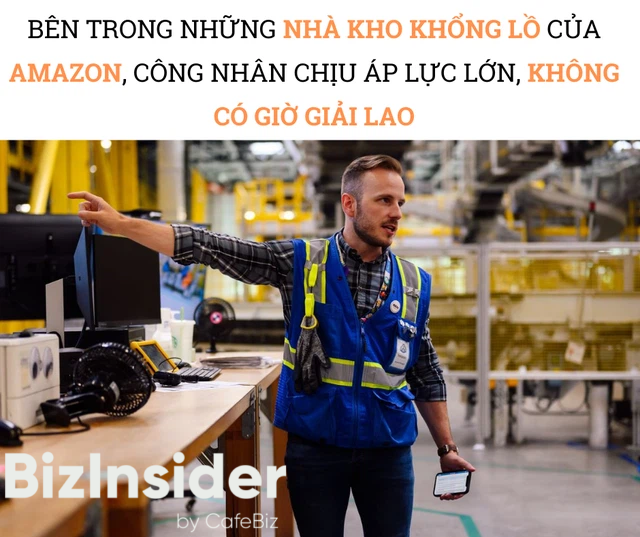 More than just physical robots, Amazon is also a master at using algorithms to solve specific problems. The software determines how many items a facility can handle, the destination of each product, how many night shifts are needed during the holiday peak, and which trucks are best positioned to deliver products to customers on time. " We rely on software to make the right decisions, " said Shobe, general manager of BFI4.
Automation has made it possible for each warehouse supervisor to manage dozens of employees, a factory-like operation that has become the industry standard. According to the US Bureau of Labor Statistics, in 2012, a logistics warehouse manager supervised about 10 workers. In 2020, after Amazon became the largest employer in the industry, the number of frontline employees per supervisor almost doubled.
The company's competitors try to imitate the company's activities. However, such an approach to automation has also been at the heart of the company's critics, who complain about the working conditions of hourly employees. Amazon's algorithms tell employees what to do on the warehouse floor, set productivity goals, and flag employees who don't meet them. In interviews, workers describe feeling like cogs in a giant machine that can spit them out with just an automated termination email.
Amazon admits its algorithms are not perfect. They said most processes in facilities allow human supervision or intervention. Managers say they can get more done with the back-end software and the company continues to operate.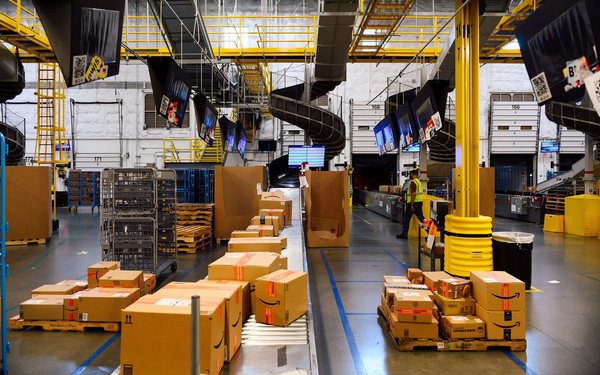 Jeff Bezos has been looking to replace people with software since he was just a bookseller. In a popular episode, editors working on book reviews and recommendations were replaced with statements that do the same job by exploiting shopping patterns. Similar programs will manage many aspects of Amazon's operations, from ordering and ordering inventory. That suggests algorithms can perform some tasks better or more consistently than real human employees.
In the midst of the recession years, Amazon made automation central to the massive expansion of its packaging, shipping, and delivery divisions. Even small improvements are celebrated; The resumes of Amazon's "logistics warriors" are full of references to how they reduced the cost of shipping an item by a cent or two.
In 2012, the company purchased Kiva Systems, an automated robot manufacturer based in North Reading, Mass. Until that time, workers often walked along the aisles of the warehouse, picking up products from high shelves, sometimes even using prints to find certain products. Amazon wants to use Kiva robots to deliver product shelves to waiting employees, a plan that requires a complete redesign of its warehouses.
BFI4, which opened in 2016, was one of the first facilities to be purpose-built for small robots. It operates like a giant assembly line, with 3,500 workers and 110 paid managers working under the supervision of Amazon's precise productivity tracking system.
Workers spin mobile conveyors to the back of trucks to distribute inventory and by pallets or boxes, feed products into an automated system that scans incoming items, lists for sale on Amazon.com, and activates the bar. payments to suppliers. From there, workers stack items on shelves, standing along a chain link fence to separate them from the robot. Shelves are tightly packed inside a robot-only area until, after placing an order, Kiva directs the rack to a picking station, where workers pick up the right product, place it in a bin, and send it down the line for packing. package and shipment.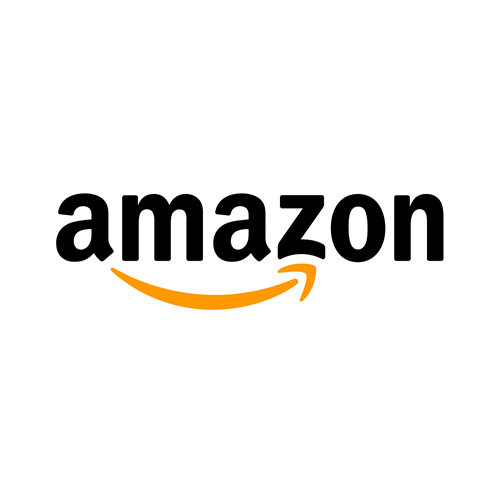 The pandemic has posed a huge challenge for Amazon, as Americans huddled at home and started shopping almost exclusively online. The company added 400,000 more workers, a feat made possible by computer scanning of resumes to automatically eliminate unsolicited applications, video apps to help train hires, and guidance software. Lead newcomers to simple, repetitive tasks. Essentially, engineers have created a plug-and-play workforce that can be adjusted almost instantaneously as circumstances change.
But Amazon's high-tech assembly lines have made life difficult for some employees. When workers at an Alabama warehouse tried unsuccessfully to form a union last year, they said they were subject to unreasonable productivity targets — indicators imposed by managers. but actually because it is recommended by the algorithms.
A longtime employee in Chicago revealed that just one or two seconds off average task completion time can make the difference between receiving a review from a manager or a performance warning.
This month, California's legislature passed a bill that would give warehouse workers the power to fight so-called speed quotas. Proponents of the act say the pace of work pushes employees to follow safety rules and ignore breaks. One employee, who joined an Amazon warehouse in Nevada during the Amazon hiring pandemic, said it was under constant pressure.
Regulators in Washington state fined Amazon earlier this year for violations at a DuPont warehouse, saying there was a direct link between the fast pace of work and several accidents. at this establishment. Amazon has appealed the fine and said it is revising its productivity tracking tools to better identify issues facing employees.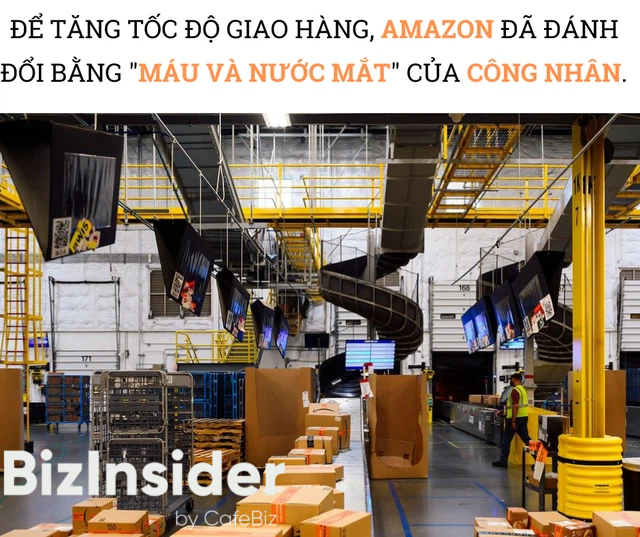 Many workers, who spend their days taking orders from computer terminals or a smartphone app, say the environment makes them feel isolated from their colleagues. In interviews, frontline workers said they often had difficulty naming their facility manager and described building relationships with colleagues as difficult.
Those who helped Amazon build its reputation as a brutal workplace insist: " It's not that they're inhuman and want people to be treated badly. A million years will never be the same. It's just that they're focusing too much on math and forgetting about the human factor ," said a former Amazonian who works on warehouse technology.
Like employees, Amazon's managers don't feel much better. One shift supervisor at a warehouse in Oregon said he wanted to get to know hundreds of junior employees, but time pressure kept him rolling all day instead of talking to employees about his career goals. Taking breaks is "never an option," he said. Sometimes, he has to take a nap in the car after a 12-hour shift to be awake enough to drive home.
Amazon says such stories are not typical. In July, the company announced it would make employee welfare one of its top principles, pledging to be the best and safest employer on Earth. The company recently said it would spend $1.2 billion on job training and courses for its frontline employees, including paying full college tuition for some.
Amazon's assembly-line-like operations have become commonplace in the rest of the logistics industry. " Amazon is the platinum standard ," said Glick, a former Amazon logistics executive who is now chief technology officer of Flexe, a warehousing startup. " And then there's the silver standard. They're so far ahead that there's no gold standard ."
Amazon's tech teams have a long-term goal of building a fully automated fulfillment center that can make human intervention less of a necessity. The aspiration has passed for many years but is still largely held back by the challenge of getting robotic arms that can grasp objects of different sizes and textures.
Executives say that humans will still be needed for the foreseeable future. Meanwhile, the company's engineers are focusing on how to move more products through each warehouse. That's good news for customers who expect faster and faster deliveries. The challenge for Amazon will be to get its employees to think that's good news, too.
Source: Bloomberg BusinessWeek
Source : Genk