Shocking revelation about the CEO of the electric car company 'lie everything': I don't care about the environment, I just want to make money
A contractor for electric car maker Nikola testified in court and said he was so impressed by a video promoting how the company's first prototype worked that he had to call to find out how the team built it. scene.
Specifically, during Tuesday's trial of Nikola's former founder Trevor Milton on charges of lying, prosecutors showed a video in which the company's first prototype car appeared to be moving. by side engine. In reality, however, prosecutors pointed out that the car was rolling down a short slope by gravity, and the clip was staged to look like the vehicle was in motion.
The video was played at the start of Milton's trial on securities fraud charges and then continued to be played by jurors in federal court in Manhattan. Milton, a 40-year-old businessman, is accused of lying to investors several times to make Nikola look "better than he really is" and boost the stock price.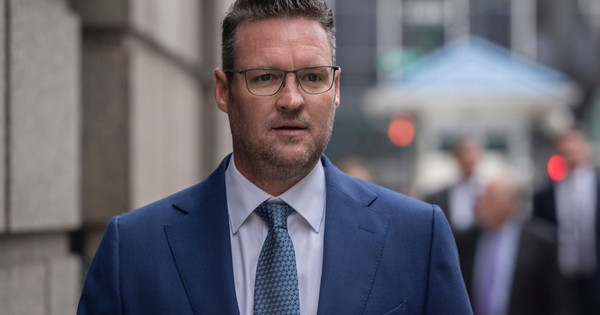 The prosecution's first witness was an engineer at electric powertrain company EVDrive who had worked under contract for Nikola. This person testified that he knew that the truck had been towed to the top of a hill and dumped onto the shore. Engineer Paul Lackey said the video was shot with a camera angle that made the car appear to be moving fast.
"Just want to make money"
Lackey also testified that Milton had rejected the idea of ​​building an all-electric, zero-emission truck.
" I don't care about the environment. I just wanted to make money ," Lackey recounts Milton's words.
Lackey told jurors that a group of people preparing a complaint about Nikola that they plan to send to the U.S. Securities and Exchange Commission contacted him in late July 2020 and asked him to join the group. their.
His testimony comes two years after Milton abruptly resigned from Nikola's board. Lackey said the idea for Nikola's first truck to be all-electric, rather than hybrid, came from another engineer at EVDrive, not from Milton.
Lackey told the court that the much-anticipated Nikola One was out of service when it was launched in December 2016.
" The car is incomplete, " he said. " There are a lot of things that haven't been installed. Some components are not available ".
Lackey said he was upset when he saw a video of the premiere. " I am very sad and disappointed that he (Milton) seriously misrepresented the work we did ."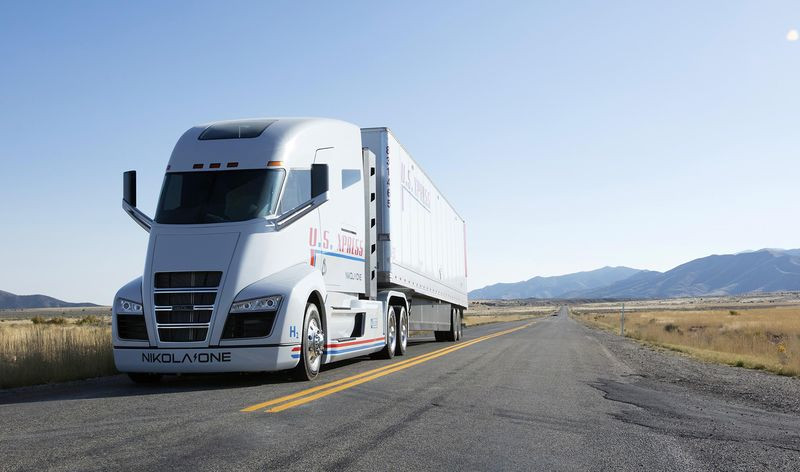 He confirmed that he is the owner of the formerly anonymous Twitter account @nikolainsider. The account shared photos and details that prove Milton made false claims about Nikola's progress. Lackey said he created the account after Milton tweeted in response to a June 2020 Bloomberg article that the founder overstated the capabilities of Nikola's first truck.
" This is Trevor Milton ," Assistant Attorney Nicolas Roos told jurors in his opening. " He repeatedly lied to investors about his company, and he made $1 billion doing so. He started a company that was supposed to make zero-emission trucks, and he lied about all the important parts of the business ."
Milton did it " to lure innocent investors into buying more stock in his company ," Roos said.
It didn't take long for Roos to get into the details of the 2016 event, where Milton unveiled the first version of what he said was a hydrogen truck. Roos said the truck was missing key parts and never worked.
Milton faces a maximum prison sentence of 25 years if convicted of the most serious offences.
In his foreword, Milton's defense attorney Marc Mukasey put the dictionary definition of "distortion" on the courtroom screen. He told the jury that the charges distorted the facts and that all of Milton's statements about the company were made accurately and appropriately and that these were not important to the decision. investor's decision to buy shares.
" This is a misrepresentation prosecution ," Mukasey said in court. " Trevor Milton's distortion of speech, Trevor Milton's distortion of meaning, Trevor Milton's distortion of intent ".
He said " all facts have been fully and accurately disclosed to anyone who wants to invest in Nikola ", arguing that investors have access to vital information through the company's website. company and other public documents.
Mukasey admits that Milton is very interested in stock prices. But added that it was "absolutely true" – and normal for someone holding the CEO position.
" Trevor is not a traitor," he said. He's part of the company's marketing plan, to tell the world about the exciting, cutting-edge designs the company is offering, and he's open about what the company is doing ."
Mukasey also told the jury that Nikola was "hacked" by short sellers, who published material to "kill" the company's stock price.
Milton's trial is still ongoing.
Source: Bloomberg
Source : Genk