Sega unveils 'world's fastest PC', up to 100km/h
When it comes to "the fastest PC in the world", you will think of its crazy clocks and soaring benchmark numbers, but you probably wouldn't expect that its "performance" is measured in km/h. Sega and ASRock have created a special PC kit, attached to a remote control car with a maximum speed of 100 km / h.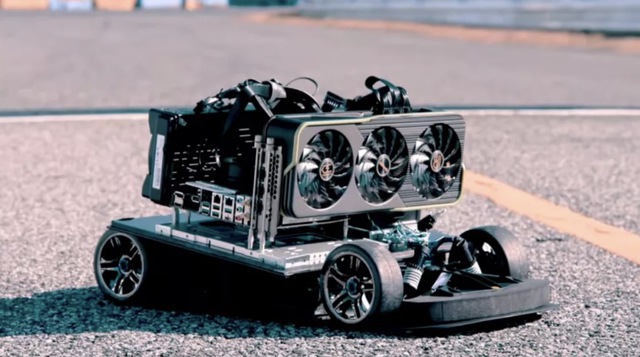 This "high-speed" PC was created to celebrate the Steam Winter Sale, which includes many titles from Sega on sale. It is also a prize for the lucky winner of the Sega Twitter giveaway. The prize draw event will be announced at the end of the Steam promotion, which ends on January 5, which is unfortunately only for Japan.
The PC itself has respectable hardware, with an Intel Core i9-12900K processor, an ASRock Z690M Mini-ITX board, an ASRock Radeon RX 6900 XT OC Formula 16GB, 32GB of RAM, and a 2TB SSD. It also comes pre-installed with many Sega games and also comes with 23 codes to download Sega games on Steam.
As you can see in the video, this PC can run very fast on the track even though the design somewhat hinders its speed. It seems that this design is to protect the internal components from being destroyed in the event of an accident.
Reference: TechSpot
Source : Genk