Samsung strengthens the security of the Galaxy ecosystem
In the context that user privacy is becoming increasingly important, manufacturers are trying to turn users' smartphones into a state-of-the-art security device, protecting users from threats from the network environment. Without security measures, users are easy to leak personal information without even knowing it.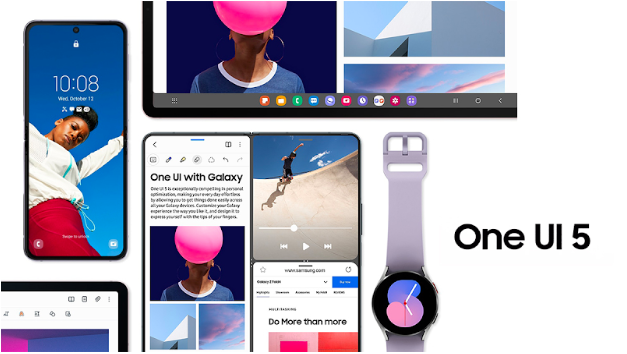 Samsung understands this, and as a pioneer of security solutions in the Galaxy ecosystem, Samsung is taking its device security experience to the next level with an upcoming solution: Samsung Knox Matrix .
Knox Matrix: Key lock tell honey give generation born Thai Galaxy
According to Samsung, Knox Matrix operates as a separate blockchain system in which devices are connected to each other and enhances security through multi-layer monitoring. To protect users' smart homes from unauthorized access and make the login process more convenient, Knox Matrix shares credentials between devices and protects sensitive information even between devices. be trusted.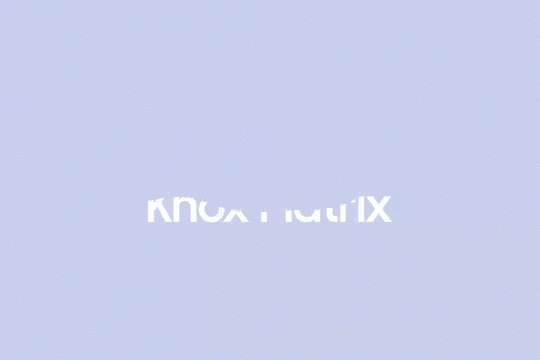 Samsung introduces Knox Matrix – the security key for the Galaxy ecosystem
Whether your Samsung device is based on Android, Tizen or another operating system, Samsung Knox Matrix provides a unified security SDK and will continue to raise the common security standards for devices in the ecosystem. Galaxy.
With Secure Wi-Fi and Knox Vault, part of the Knox Matrix solution, Galaxy smart devices help users protect information in real time, deciding for themselves what information is shared. Confidential information is stored and processed on the device hardware. These factors show that Samsung is a leader in mobile security.
One UI 5.0: Security honey and saddle heart
Samsung recently introduced a new version of One UI 5.0 interface with many additional features, especially focusing on device security and user personal data.
On One UI 5.0, privacy and security settings are combined in an intuitive dashboard, making it easy for users to keep track of their privacy.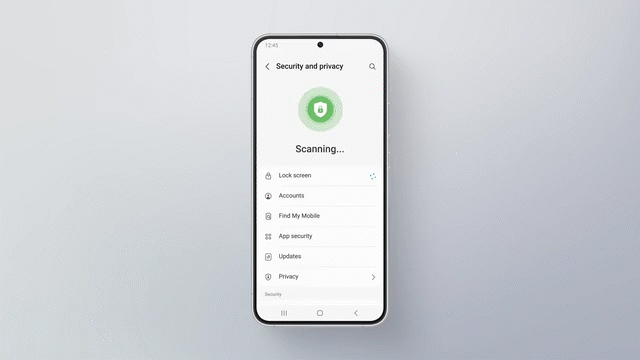 One UI 5.0 privacy and security intuitive dashboard
A new feature in One UI 5.0's sharing screen will also warn users when they are about to accidentally share photos that contain sensitive information, such as credit cards, citizenship, passports, etc. ..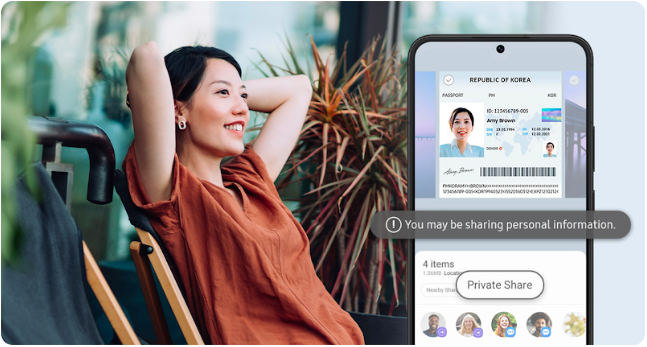 One UI 5.0 warning when users are about to accidentally share sensitive information
In addition, One UI 5.0 also focuses on innovative capabilities on Galaxy devices such as animated lock screens, personalization of the interface with the Good Lock application, smart suggestions and the ability to extract text from text. image… One UI 5.0 allows controlling all smart devices paired with smartphones through the new Connected Devices menu, users can quickly share files between devices more easily.
Source : Genk