Samsung launches smart screens M5 and M7: Can work independently without a PC, running Tizen OS, 4K resolution, priced from $ 230
Samsung recently launched its M7 and M5 line of PC-free Smart Displays. This is the first screen in the world capable of doing all, not only for work and study needs but also as a useful entertainment tool.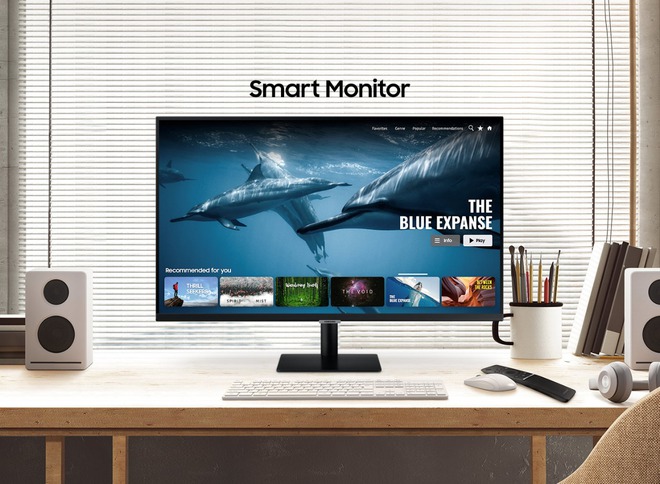 Samsung's smart screen currently has 2 versions: Smart screen M5 supports screen with Full-HD resolution (FHD), size 27 "or 32" and M7 smart screen helps to support the screen. with 4K (UHD) resolution, 32 "in size.
Basically, Samsung's M5 and M7 screens actually work like regular computer monitors, but Samsung integrates the Smart TV platform, allowing these screens to function in a way. Independent without having to connect to computers or other devices. This product line can be considered as a combination of traditional computer screens and Samsung Smart TVs.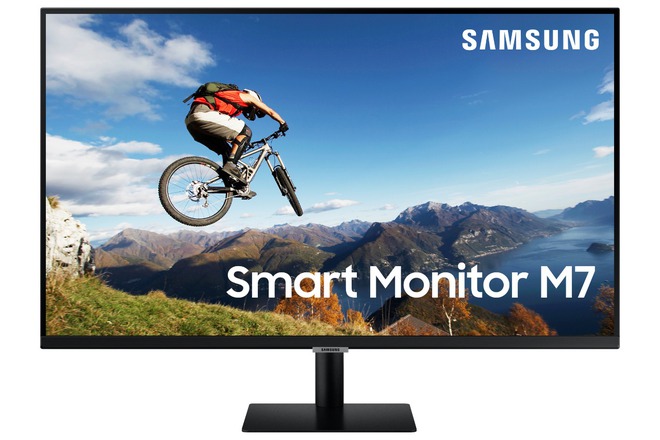 Smart displays M5 and M7 offer a wide variety of connectivity options for both PC and smartphone. Users can connect with a simple touch like using Tap View, App Casting or Apple AirPlay 2. In addition, when used with a Samsung smartphone with built-in Samsung DeX capabilities, the screen Smart M5 and M7 will act like a real computer.
To meet the needs of learning and working from home, the Samsung smart display also has the ability to run Microsoft Office 365 applications over a Wi-Fi network without connecting to a PC, users can View, edit, and save documents in the cloud directly from the screen. Remote Access also allows users to wirelessly and remotely access files from a PC or view content from personal computers located at home or at the office.
Smart monitors M5 and M7 use USB-C charging ports with 65W capacity, in addition to additional USB-A ports and Bluetooth 4.2 connectivity, allowing users to connect to peripherals more easily. Not to mention the product is also integrated dual speakers so that users do not need to connect to a separate audio system.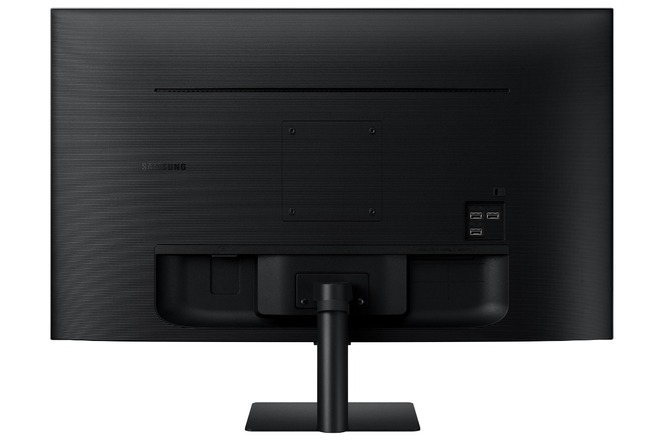 Other outstanding features of smart screen:
Flexible connectivity options with USB Type-C, USB and Bluetooth 4.2 ports, allowing direct and easy connection to a PC or laptop.
– Slim, compact, beautiful design, suitable for many working spaces.
Support and voice control with Bixby 2.0 and SmartThings integration.
– Ultrawide Game View at 21: 9 aspect ratio.
Uses Tizen operating system similar to Samsung's Smart TV series.
– Diverse entertainment applications, including Netflix, Apple TV …
– Built-in 5W speaker on both sides, immersive sound experience.
Full-featured remote for full screen control, including shortcuts that will take users to video-playing apps with the push of a button.
At the present time, Samsung revealed the official prices of smart screens M5 and M7 in the Vietnamese market. However, in the US market, Samsung M5 is being sold at prices of 230 USD and 280 USD, equivalent to 5.3 million VND and 6.5 million VND for two options of 27 inch and 32 inch size. Meanwhile, Samsung M7 32 inch version will cost 400 USD, equivalent to 9.2 million VND.
Source : Genk