Samsung launches red Galaxy S20 exclusively for Jennie's fans (Blackpink)
As we all know, the Galaxy S20, S20 + and S20 Ultra trio will be sold with the main color options such as black, gray, white and pink. Last week, several sources said Samsung was about to sell a special red option for the Galaxy S20 +, which will likely be called "Aura Red" in some other markets outside of Korea. However, in their home country, this special red version will have the name "Jennie Red", which was inspired by Jennie member of the famous Blackpink group.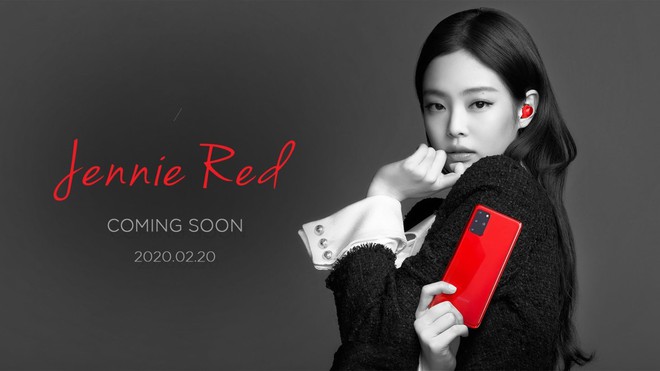 Not only the new Galaxy S20 + has a new red option, the Galaxy Buds + wireless headphones will also have a Jennie red version so that users can "mix" Blackpink's Jennie style.
Of course, both the Galaxy S20 + and Galaxy Buds + will only be sold separately in the Korean home market through the Korean carrier KT. Samsung may also sell this option in other markets with different names, but it's not clear which market.
[KT] Galaxy S20 + 'Jennie RED' – 제니 레드
Blackpink is currently one of Samsung's brand representatives in the Korean market. This group has been participating in Samsung's marketing campaign with many mid-range Galaxy products such as Galaxy A80, Galaxy A71 … With the high-end Galaxy S20 and Galaxy Z Flip series, Samsung will cooperate with boy group BTS aims to promote their products not only in Korea but also in some other Asian countries.
Source : Genk