Samsung launches an app that allows users to squeeze out their own performance or overclock the CPU
Samsung just launched a new module in its Galaxy Labs app, Thermal Guardian. It provides users with control and customizing CPU performance in smartphones.
That means you can overclock the CPU to increase performance, in return for higher temperatures and faster battery drain. Or vice versa, you can also manually squeeze the CPU's performance if you do not have the need to play games or handle heavy tasks, in return the battery life will be longer.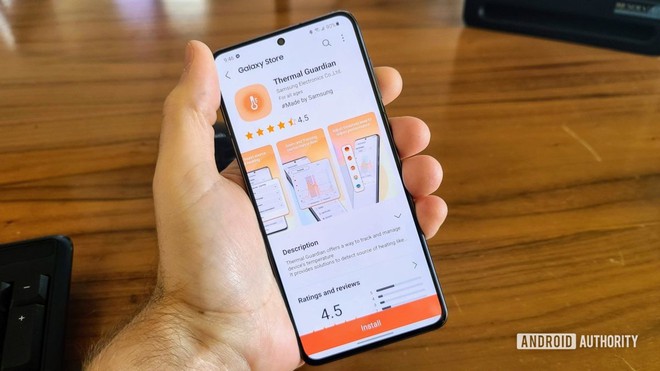 However, Samsung will not allow users to do whatever they want. Thermal Guardian will only provide a custom limit of 2 degrees in each direction. Understandably you can customize the CPU to run faster with the 2 degree C increase limit, or slower with the 2 degree C reduction limit. full.
Even so, this small difference can have a pretty big benefit. If you have an old Galaxy smartphone, for example, a small CPU performance boost can significantly improve the experience and make gameplay smoother.
Conversely, if you own a new Galaxy with a powerful configuration, you can customize your smartphone to be a bit cooler when playing games, and extend battery life.
Right now, you can find the Thermal Guardian module in the Samsung Galaxy Labs app, which can be downloaded from the Galaxy Store. The app is completely free, with some other useful features like analyzing battery life and optimizing resource-intensive apps.
Reference: androidauthority
Source : Genk