Samsung launches a new tower speaker with powerful two-way sound, priced at more than 1 billion
Recently, Samsung has officially launched the first tower speaker (Sound Tower) in the Brazilian market. Tower speaker is a type of vertical speaker, with large capacity, providing the best music experience for users. This product is codenamed MX-T55, can be ordered through the Samsung website and many other e-commerce sites.
According to Erico Traldi, Samsung Brazil's AV and TV Product Manager, "The Sound Tower MX-T55 is a product created for fun wherever you are with great sound quality. Looking for alternatives to entertaining without leaving home, the MX-T55 is a good choice for creating a perfect sound environment that allows everyone in the family to enjoy it together. "
The speakers of the MX-T55 are powerful and deliver bursts of rhythm that bring the unique feel of parties and ballad shows straight into your living room. Just plug the Sound Tower into an electrical outlet, you can place it anywhere in the house, because its novel design helps to create two-way sound, improving the efficiency and range of the sound. out.
Of course, an audio party is indispensable for extreme bass, and a device like the MX-T55 has it all, not to mention the ability to reproduce the most realistic sound, bringing everyone in the house. Home immersed in a lively sound space. With Bass Booster mode, the bass is pushed to a very high level, reaching the highest intensity in a split second. The integrated LED lighting system will change with the music, creating a colorful sound party. In particular, users can change the color of these LEDs properly in the Giga Party Audio application.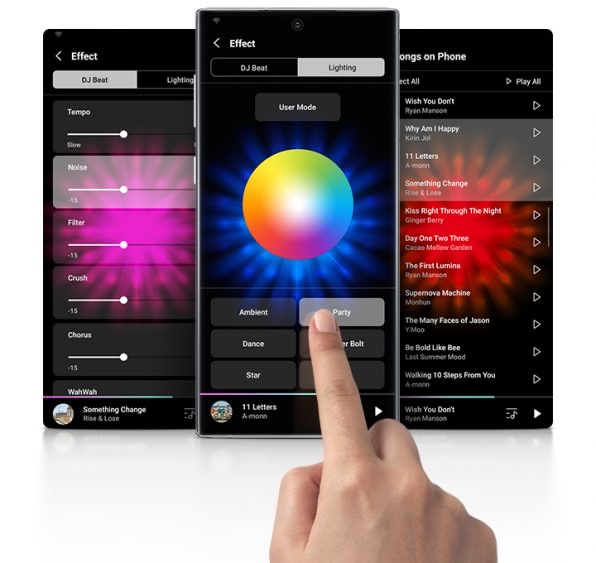 Also in this application, you can show off your DJ talent by adding the built-in special effects to the playing track. The 3.5mm jack on the speaker lets you plug your favorite microphone or instrument into the MX-T55 and turn it into a sound amplifier – basically, you can sing or play music like you're onstage, right there. at my home.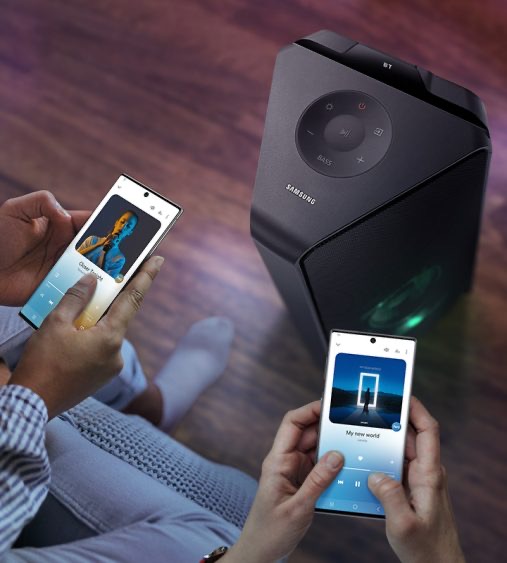 Sound Tower MX-T55 is equipped with water resistance and connects two devices at the same time. There will be no more "losing brotherhood" scramble just to decide who can connect to the speaker and choose the song. With Bluetooth connectivity for two smartphones at the same time, the MX-T55 can switch between playlists and music styles more easily. In addition, the group mode allows users to synchronize sounds between up to 10 Samsung Sound Towers without any wires, creating an even more immersive audio experience.
Sound Tower MX-T55 is currently priced at $ 49,799.
Reference: Samsung Newsroom
Source : Genk