Samsung has been the top TV maker in terms of sales for 15 consecutive years
According to research by Omdia, Samsung Electronics continues to top the global TV market for the 15th consecutive year. According to the Q4 / 2020 report, Samsung currently accounts for 31.8% of the global TV market share. In addition, in 2020, Samsung will also reach 31.9% market share in terms of revenue of the entire global TV business.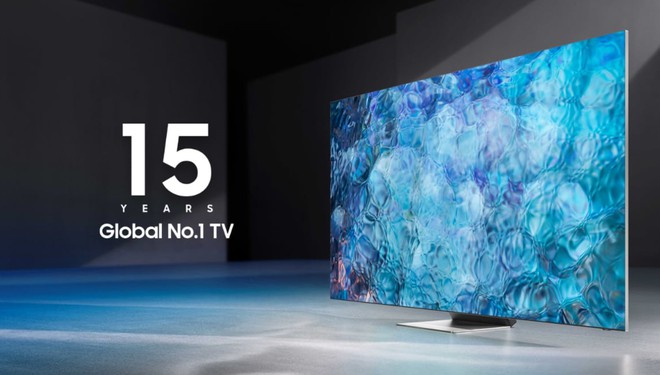 Their achievements, according to Samsung, are mainly based on innovation and groundbreaking new technologies. In addition, Samsung is also continuously expanding product segments and categories, thereby helping to reach more customers.
Samsung hopes to maintain its lead in the global TV market this year. To do this, the company will have to continue with expansion plans and new product launches.
Moreover, Samsung will continue to improve and bring more exclusive technologies and features to its TV lines to attract users. Of course to do this, Samsung will need to invest more in research and development. In addition, Samsung must put more effort into fulfilling the outlined core business strategies.
"Consumers use screens every day to entertain, connect with loved ones, work, exercise at home, and work," said Jong-hee Han, president of the display business at Samsung Electronics. And we have seen how different lifestyles and habits not only develop, but also converge… We will continue to believe in our vision and products and that's what drives us. push us in relentless pursuit to bring innovation and the best screen experience that meets the needs of modern consumers.
The Korean electronics company plans to expand its Neo QLED lineup along with MICRO LED, TV Lifestyle and other product lines in the near future.
See Gizchina

Source : Genk