Samsung Galaxy Z Fold 4 can be equipped with up to 2 fingerprint sensors under the screen, both inside and out
While Samsung's Galaxy Z Fold 3 folding screen smartphone is not equipped with an in-display fingerprint sensor, the successor to the Galaxy Z Fold 4 is likely to be equipped with not one but two fingerprint sensors below. screen.
According to a Samsung patent discovered by LetsGoDigital, the Galaxy Z Fold 4 could be equipped with a fingerprint sensor under the main inner screen and the outer secondary screen. This is an unprecedented biometric security method on a folding screen smartphone, promising to bring an interesting user experience.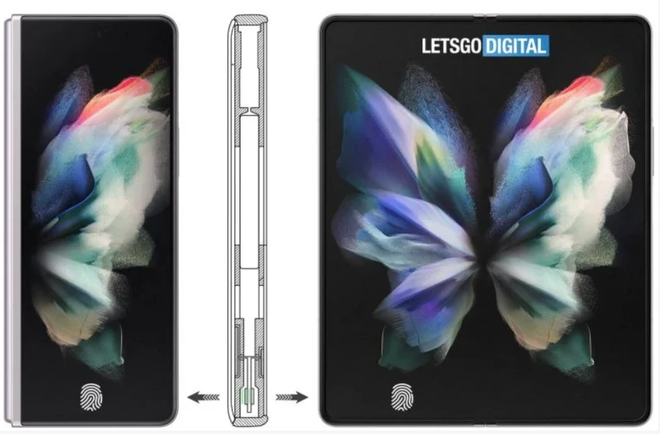 The patent shows that two fingerprint sensors under the screen will be located in the same place, communicating with the same module on the main board of the smartphone. Thus it will help to save space inside. SamMobile says Samsung can use a combination of ultrasonic and optical sensors.
With this special design, users can unlock the device or authenticate a payment transaction no matter which screen they are on. Of course, users will have to place their finger in the correct position of the sensor on the screen. This means that on the main screen, users will only be able to place their finger on the left side.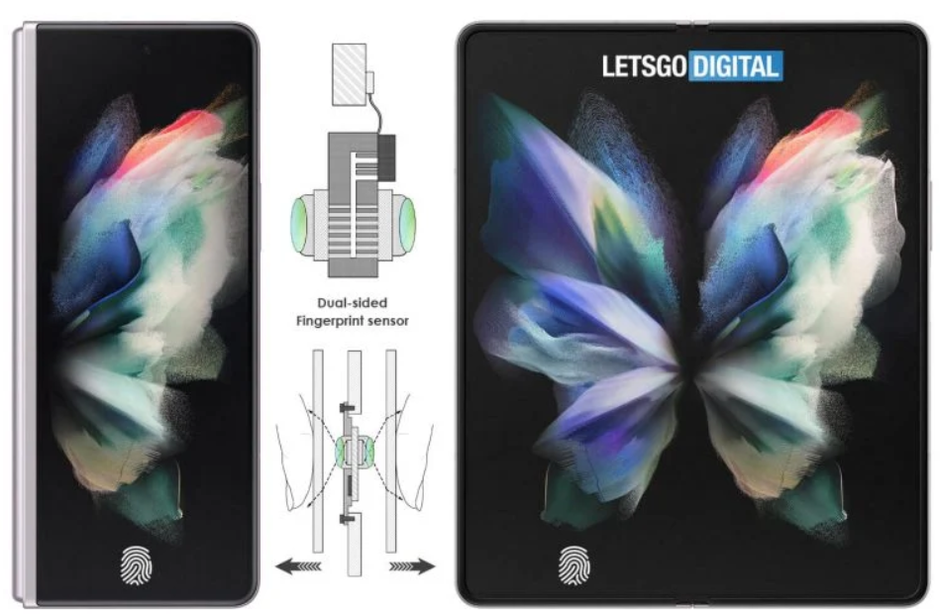 Currently, there is no folding screen smartphone equipped with an in-display fingerprint sensor. Maybe the main reason is because folding screen smartphones often have an external secondary screen design and an internal main screen, so the design to place the fingerprint sensor under the screen will not be really convenient. But with Samsung's patent, it is completely possible to overcome that inconvenience and open a pioneering direction.
Reference: phonearena
Source : Genk