Russia launches a similar application TikTok, developed by the alleged daughter of President Putin
The CEO of media company Gazprom-Media, controlled by state-owned energy giant Gazprom, recently said it bought a service called 'Ya Molodets' (Russian means: 'I am great' ). And from there will launch an application similar to the video-sharing social network TikTok.
Business Daily Kommersant quoted CEO Alexander Zharov as saying the application was developed with the support of Innopraktika, an organization run by Katerina Tikhonova – one of the people believed to be the daughter of President Vladimir Putin -.
Gazprom-Media will "use the project's software to accelerate the process of creating new video services for Russian bloggers," said Zharov, adding that the service will launch within two years. At the same time, the application will support the sharing of short videos vertically, similar to China's social network TikTok.
Zharov was in charge of Gazprom-Media earlier this year. Before that, he was the head of the federal IT monitoring agency. It was he who was behind the unsuccessful blocking of the Telegram messaging service.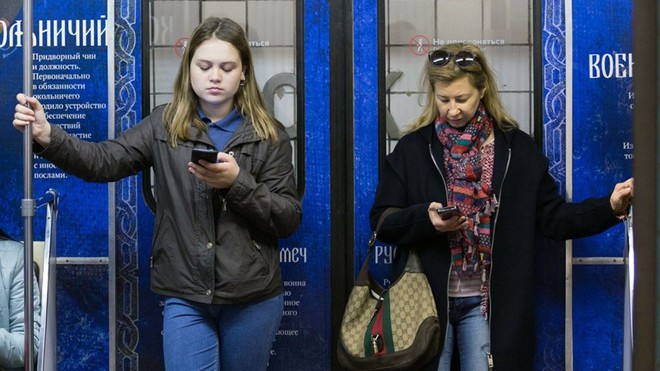 Russian officials are concerned about Western social media applications.
Gazprom-Media is one of Russia's largest media organizations, with several most viewed TV channels and a variety of radio stations. Earlier this month, Mr. Zharov announced that Gazprom-Media would launch two YouTube-like sites in the next two years, with one being an improved version of streaming service Rutube – a platform targeting Russian speakers that Gazprom-Media acquired in 2008.
The organization has been running for "about a year to modernize it and make it no worse than YouTube in terms of tools," Zharov said .
In recent years, YouTube has become an increasingly popular platform among Russian youth, with some channels being viewed as much as tens of millions of views. It also became an independent news source and gradually replaced mainstream TV channels, which were under the control of the state.
Authorities have repeatedly stepped up efforts to tighten Russian controls over the Internet on the grounds of opposing online extremism. Earlier, the Russian House of Representatives passed legislation that could block Internet platforms, including YouTube, if they were found guilty of "censorship" and "discrimination".
As for President Putin's two daughters, these are said to be two of the most mysterious in the world. In November 2015, in an elaborate investigative report, Reuters quoted a senior Russian official asserting that Katerina Tikhonova (Yekaterina Putina), born in 1986, was the second daughter of President Vladimir Putin.
In Russia, she is quite famous, because she is a senior and very prestigious member of the Faculty of Mechanical and Mathematics at Moscow University, and is running at least two development projects including the National Intellectual Development Fund (NIDF). ) and the National Intellectual Reserve Center (NIRC). In addition, Katerina is also involved in many other researches, including Orientalology, medicine, space travel …
Refer to SCMP
Source : Genk