Running out of the sun, Valve was forced to deliver 436 game data on Steam to Apple
Valve, the maker behind the game distribution platform Steam, is being reluctantly drawn into a legal battle between Apple and Epic when forced to provide game sales data for the lawsuit despite its best efforts. refuse.
On Wednesday, a judge in California ruled that Valve had to provide information on sales, pricing, and more on the 436 titles sold in their stores for the case. antitrust event between Apple and Epic. Judge Thomas S. Hixson said that Apple's subpoena for Valve's data is valid.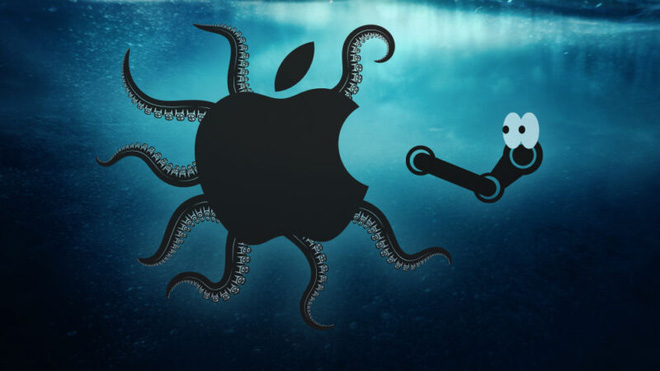 However, not all of Apple's requirements have been met. Apple's original subpoena requested Valve's Steam data from 2015 to present, but the court ruling only required Valve to provide data from the beginning of 2017.
This Apple claim relates to an antitrust lawsuit between Epic Games and the tech giant surrounding the App Store policy. Epic Games claims that Apple has locked developers in their ecosystem and forced them to pay a "30% tax" on each in-app transaction. Steam sales data is one of many proofs for Apple to prove that the App Store is the same software distribution platform as other parties.
Earlier, Valve's attorney in the hearing, Gawin W. Stok persuaded Judge Hixson to dismiss Apple's subpoena and not force the company to provide data. Valve is run by a small team, Stok says, and the data collection Apple requires will force them to "dedicate a lot of full-time employees" to this. Therefore, they will not guarantee that the request will be met on time.
Meanwhile, Apple's lawyer, Jay P. Srinivasan said that this request is fully possible and pointed out that, Apple can request data of all 30,000 games on Steam, but they only request 436 game data only. Apple continues to defend its position and calls Valve the "remarkable company" in the overall picture of markets similar to the App Store.
While the hearing between Epic Games and Apple will take place in July 2021, Valve has a deadline until mid-March to provide data.
Refer to MacRumors
Source : Genk