Rumor: MacBook Air will have a new slim and lighter design, "revived" MagSafe, released later this year
According to information from Bloomberg, Apple is currently developing a MacBook Air with the right "Air quality" when the design is even thinner and lighter than the current version. It is known that this MacBook Air model may be launched by Apple in the second half of this year or early 2022.
"The new MacBook Air will revive the MagSafe charging technology that Apple died in 2015, and integrate the new generation Apple Silicon processor. Apple is expected to" trim "the screen bezel of the device, Since then keep the same 13-inch screen size but overall the machine will be smaller, more compact and lighter. Apple is also considering developing a large-screen version of the MacBook Air with a size of 15 inches, however This is still an idea on paper ", sources from Bloomberg said.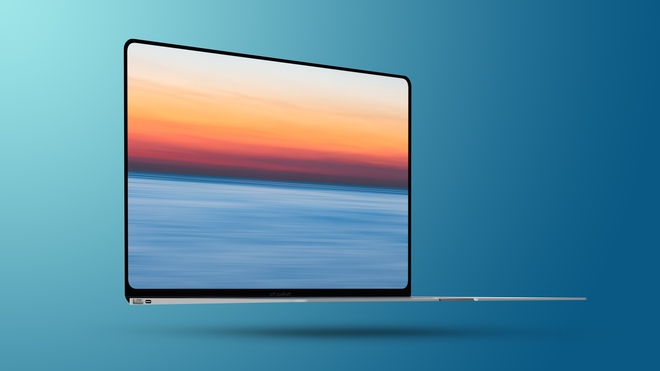 What will the new MacBook look like?
In addition, Bloomberg also revealed that the new 13-inch MacBook Air will come with two USB 4 ports for users to connect to external devices. However, the MacBook Air (Late 2020) with the M1 chip will continue to be sold by Apple as a "cheap" version of the MacBook.
Before that, "fellow" Ming-Chi Kuo, who has accurate predictions about Apple's product lines, also said that Apple will introduce a completely new model MacBook Air in 2022, not in 2021. Plus, the new MacBook Air will come with mini-LED display technology.
With the iPhone 12 line just released not long ago, Apple has "revived" MagSafe technology and integrated directly into the back of the iPhone. Currently, Apple no longer sells any MacBook with a MagSafe charging port. The last MacBook equipped with this charging port is the MacBook Air 2017 and was also killed by Apple in 2019. However, according to Kuo, Apple will "revive" MagSafe to re-integrate into MacBook models in the future. And this will be an independent charging port compared to the current USB-C ports, of course, users will still be able to charge via USB-C if it feels more convenient.
Source : Genk