Rumor: iPad Air 4 launched in March next year, design like iPad Pro, Apple A14 chip
According to some unnamed sources from China, Apple will soon release an upgraded version of the current iPad Air generation called iPad Air 4. It is expected that this iPad model will be released in March next year.
Specifically, according to MyDrivers news site, the new iPad Air generation will be almost identical to the current iPad Pro line, both in terms of design and features. iPad Air 4 is expected to have a built-in smart connector on the back to support the new generation Magic Keyboard, while also switching to USB-C instead of Lightning as currently. In addition, Apple may equip a 4-speaker system similar to the iPad Pro line.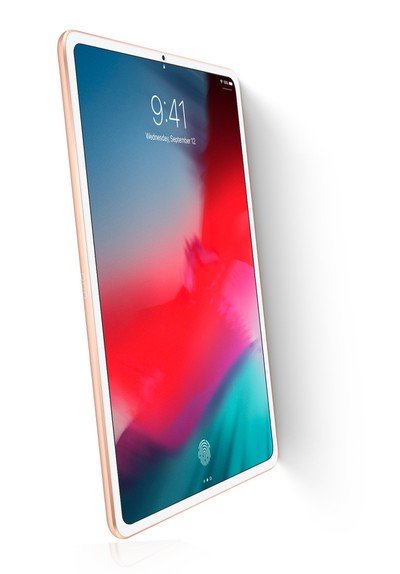 Will this be the design of the new iPad Air?
The source also revealed the hardware configuration of the iPad Air 4, including an 11-inch Liquid Retina display, Apple A14 chip, with memory options like 128GB, 256GB and 512GB. However, according to "fellow" Ming-chi Kuo revealed earlier, this "11-inch" screen is actually only about 10.8 inches in size, although overall, the new iPad Air will resemble the iPad Pro pretty much. with a larger screen and thinner bezels, remove the Home key and use Face ID instead of Touch ID.
At present, the above features such as Face ID, thinner screen bezels, smart connector … are all "reserved" by Apple to equip the iPad Pro line to help users distinguish between segment of the iPad. The iPad Air line is in the mid-range segment with the same configuration but is cut in terms of design and features. With the switch to a new design and bringing iPad Pro features down to the Air line, Apple may close the gap between the high-end and mid-range. However, the starting price for the new Air line will most likely be higher than the previous generations, from $ 649 for example.
In addition, according to MyDrivers, an upgraded version of the iPad Pro will also be released by Apple along with four new iPhones next month, at the same time revealing the release date of iPad models using micro- screen technology. The new LED will be in the first half of next year.
Source : Genk