Revealing Vinfast's new car design: large SUV with 2 electric and gasoline versions, intelligent driving assistance system, 500 km distance / charge?
Accordingly, the design of a Vinfast car is owned by Vingroup, submitted on July 17, 2020 and officially granted an industrial property certificate on February 25, 2021.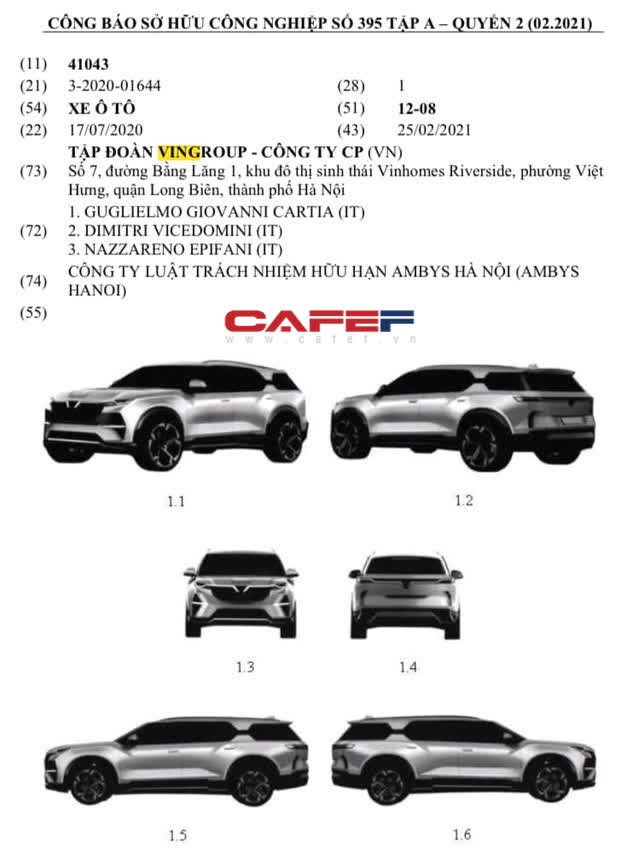 Vinfast's new model is industrial property copyrighted by the National Office of Intellectual Property
Among the names mentioned in the design copyright of Vinfast's new car is Guglielmo Govanni Cartia, according to the study, this is the design director of Pininfarina, the Italian car design company, a close partner in designing models. car for Vinfast ever. It is known that Vinfast has signed a $ 5 million contract with Pininfarina to design private models for Vinfast.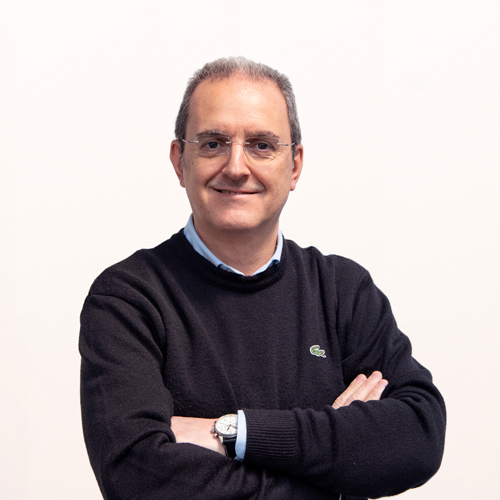 Guglielmo Cartia is the design director of the Italian car design company Pininfarina
Pininfarina is headquartered in Cambiano, Italy, established in 1930. Its partners include famous brands Ferrari, Alfa Romeo, Peugeot, FIAT, GM, Lancia and Maserati, to emerging names from Asian countries such as Korea, China.
This trademark protected model has many similarities with the smart electric VF33 SUV that Vinfast revealed earlier.
Accordingly, in January 2021, Vinfast announced that it will launch the first three smart cars named VF31, VF32, VF33, of which VF31 is a mid-size SUV (segment C) and only one Electric vehicle version, VF32 is a mid-size SUV (segment D), VF33 is a large-sized SUV (segment E). VF32 and VF33 each vehicle have 2 electric and gasoline versions.
All 3 models have level 2-3 autonomous features, with 30 smart features divided into 7 groups, including: intelligent driver assistance system, adaptive lane control system, cruise control system active, multi-point collision warning system, comprehensive collision mitigation system, intelligent automatic parking system and driver monitoring system.
These are also SUVs that are among the few cars in the world with many level 3 autonomous features, affirming VinFast's R&D capacity and ability to deploy high-class, pioneering products.
This electric car has a travel distance of more than 500km / charge.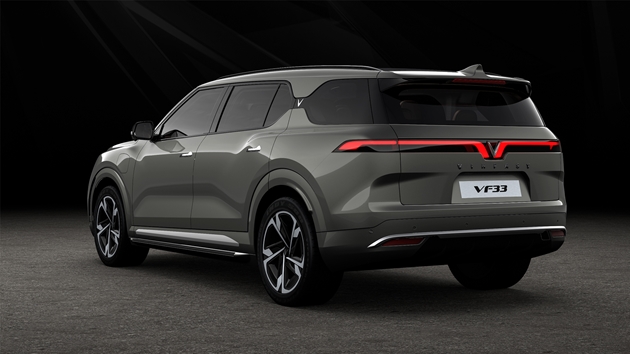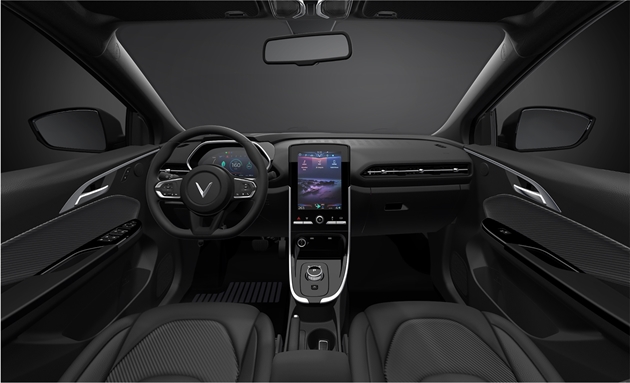 It is expected that the standard version of the VF31 car will begin to accept orders in Vietnam from May 2021, and hand over the car from November 2021. VF32 and VF33 vehicles will receive orders in Vietnam from September 2021, hand over from February 2022; in the US, Canada and Europe will accept orders from November 2021, hand over from June 2022.
By the end of 2020, Vinfast registered an industrial trademark of 8 models in Vietnam and the US. There are a total of 8 new names, VinFast Lux S, eLux S, Lux V, eLux V, Premium S, ePremium S, Premium V and ePremium V. With such naming, it is possible to predict a total of 4 models. vehicle, is Lux S, Lux V, Premium S, Premium V with 2 options of internal combustion engine and electric motor (with the prefix "e" in the name). The parallel trademark registration in the two markets shows that it is likely that these models will be exported to the US market.
Previously, Vinfast also registered industrial designs of 11 car models spanning many different segments, from urban cars to vans, pickup trucks and even electric vehicles.
Source : Genk