Revealing the full price of the new iPhone 12 line, the lowest price will cause Samsung to worry
The price of the entire iPhone 12 line has just been revealed by a leaker on Twitter. If these prices are true, Apple appears to be working on making newer phones with more premium features but at even lower prices.
The leaked pricing and configuration of this new iPhone line comes from Apple RUMORs leaker on Twitter, but the source of this leaky news and the exact extent of this leaker is still unclear, so it's unlikely know how reliable they are.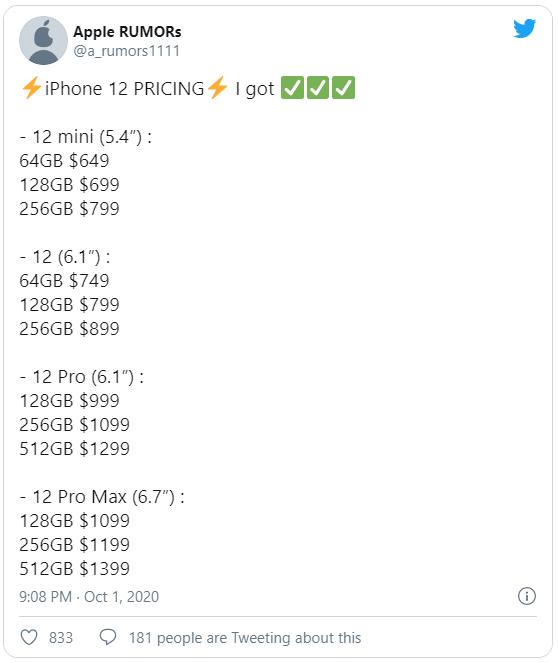 The iPhone 12 Mini line with the smallest screen size of 5.4 inches has replaced the iPhone 12 as the lowest priced device on its launch with a starting price of just $ 649. Meanwhile, the standard iPhone 12 line with screens similar to the previous iPhone 11 and XR has a slightly higher starting price, from $ 749 and up.
According to previous rumors, both the iPhone 12 Mini and iPhone 12 are often equipped with OLED screens, dual cameras and new A14 Bionic chips. So this price is considered quite reasonable. Last year the iPhone 11, the cheapest device in the new iPhone series, launched at $ 699, but only uses an LCD screen with a lower resolution.
However, this price can also make users freak when compared to competitors in the Android world.
The new Google Pixel 5 launched a few days ago at $ 699 with dual cameras and a larger OLED display, but only has a slower Snapdragon 765G processor. There is also Samsung Galaxy S20 FE with many impressive parameters such as 120Hz screen, 3-camera cluster and powerful Snapdragon 865 processor with large screen but the starting price is only 699 USD.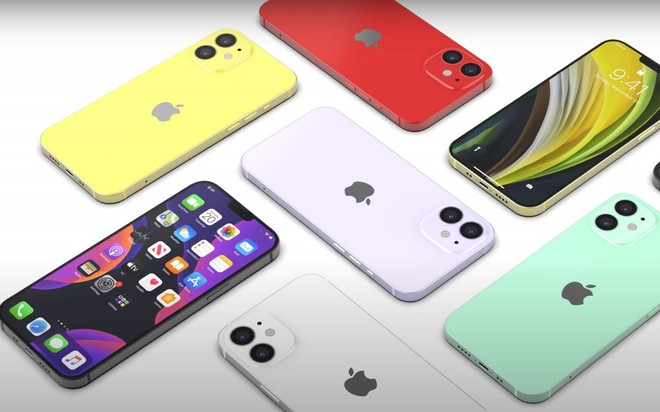 IPhone 12 Pro price level
While the starting prices of the iPhone 12 Pro series are still similar to those of the iPhone 11 Pro, they have improved screen size and storage capacity. The same starting price of $ 999, the iPhone 12 Pro has 128GB capacity, double the iPhone 11 Pro and a 6.1-inch screen, which is larger than the previous 5.8-inch screen.
Similarly, the iPhone 12 Pro Max line also starts at $ 1,099, similar to the iPhone 11 Pro Max but with twice the capacity, 128GB with a 6.7-inch screen, slightly larger than its predecessor.
That's not to mention the new A14 Bionic processor with 5G connectivity and LiDAR sensor for better quality cameras as well as increased performance for augmented reality features on the iPhone 12 Pro series.
Refer to Tomsguide
Source : Genk