Revealed the "secret" $ 275 billion agreement to help develop China by CEO Tim Cook
Apple's dependence on China has long been recognized. But a recent report by The Information shows how much China's influence over Apple has paid off.
According to a report by The Information, in 2016, Apple CEO Tim Cook "secretly" signed a deal worth more than $ 275 billion with Chinese officials with the promise that Apple would help develop the economy and energy, China's technological power.
Based on interviews and internal Apple documents, The Information revealed that during a series of solo visits to China in 2016, Tim Cook personally signed a five-year agreement with the government of this country.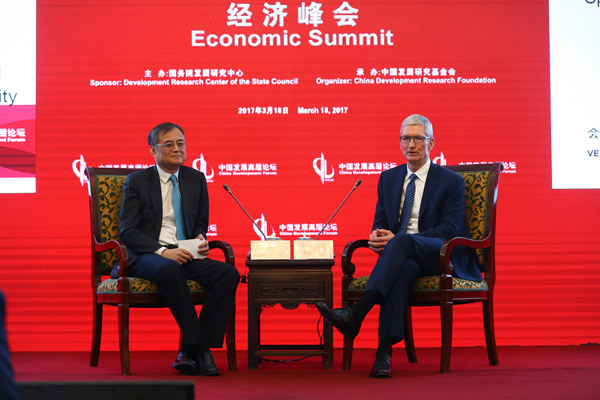 Previously, many Apple executives were said to be concerned about bad publicity in China and cold relations with Chinese officials, who argued that Apple was not contributing enough to the local economy. That led to the need to form a closer alliance between Apple and the country's officials.
Multiple internal documents show that Cook "personally lobbied officials" in China about threats posed by Apple Pay, iCloud and the App Store. Mr. Cook is also set to use a "memorandum of understanding" between Apple and a powerful body in the Chinese government – the National Development and Reform Commission to officially change his mind with some concessions to change his mind, regulatory exemptions. The 1,250-word agreement was written by the Chinese government team and was handled by Mr. Cook when he met with Chinese officials.
The report revealed that in May 2016, Cook announced that Apple would invest $1 billion in Chinese ride-hailing service Didi Chuxing in an effort to appease the country's authorities. Not long afterward, Mr. Cook, chief operations officer Jeff Williams and head of government affairs Lisa Jackson met with senior Chinese officials at the headquarters of the Chinese Communist Party.
Mr. Cook's negotiations resulted in the successful signing of a multi-billion-dollar deal, preventing some legal action against the company and allowing Apple access to the Chinese market. In return are huge investments, business deals and training of workers in this country.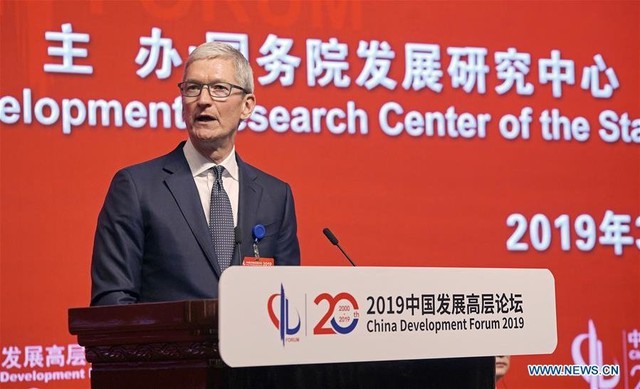 The deal includes a commitment from Apple to help Chinese manufacturers develop " the most advanced manufacturing technologies ", " support the training of high-quality Chinese talent ", using a wide range of components. More China, signed agreements with Chinese software firms, research cooperation at Chinese universities and directly invest in Chinese technology companies, as well as support more than a dozen agencies Chinese government.
If there is no objection between the two parties, this agreement will automatically be extended for another year, until May 2022.
Apple has announced it will invest "many more billions of dollars" above its current spending levels in China, including in new retail stores, research and development facilities, and energy projects. regenerative. Various other internal documents show that Apple is committed to spending more than $275 billion over the next five years in China.
The Information report shows how heavily Apple relies on Mr. Cook when it comes to international affairs, and as such, there are speculations that the company could struggle with problems with the government. when Mr. Cook stepped down as CEO of Apple.
Refer to MacRumors
Source : Genk