Representatives of BKAV analyze on television about data leakage, while BKAV is leaking user data
On December 21, within the framework of the program "24 hours of technology", Vietnam Television VTV conducted a report on potential risks in cyberspace.
According to the Ministry of Public Security's data published by VTV, in 2021, nearly 100 million data records will be exploited and leaked. The industry most affected is the telecommunications service with 23 million leaked records. In particular, more than 100,000 accounts and passwords of key internal systems of corporate organizations were posted to cyberspace.
"With targeted attacks, hackers will not spread on a large scale, but will target specific objects to perform exploits and install malicious code on users' computers. use."
This is the statement of Mr. Vu Ngoc Son, cybersecurity expert of BKAV Company.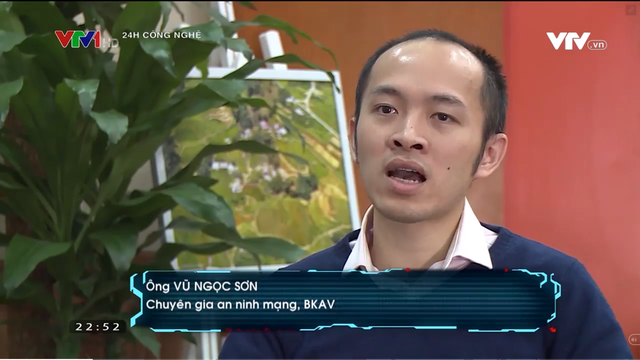 However, perhaps Mr. Son did not expect that, at the time this report was broadcast, his company was involved in a scandal of leaking user data.
Specifically, on the same day of December 21, a post by a member named "seasalt123" on the Raidforums forum has become a hot topic in the Vietnamese technology world. This member made public a database including email addresses, names and phone numbers of more than 200 users of Breport.vn website. This is a website created by BKAV to help users report errors about Bphone.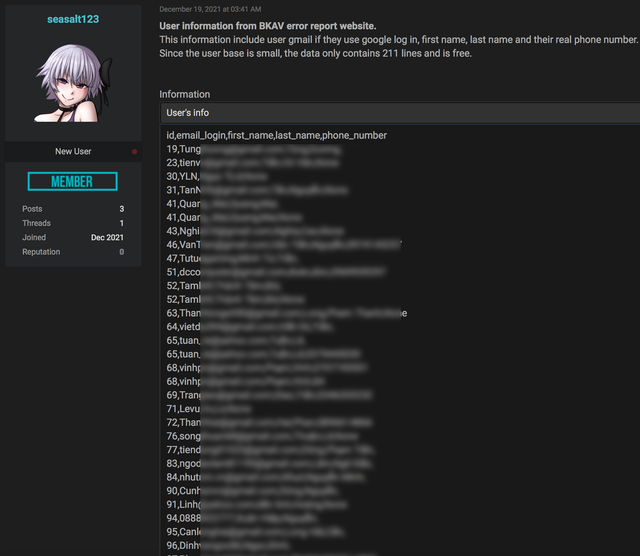 BKAV has immediately suspended the operation of this website. The company later admitted to leaking user data, citing an "error in configuration of the Amazon cloud system" . BKAV said it "sincerely apologizes to customers for this negligence" and is in the process of reviewing the system, but has not taken any action to compensate customers who unfortunately had data leaked.
This is not the first time that BKAV has faced data leaks. Just 4 months ago, another hacker publicly sold a lot of BKAV's internal information, including the source code of BKAV Pro anti-virus software and chats of BKAV's Board of Directors. However, at that time, BKAV did not admit that it was hacked, but blamed "an ex-employee who has quit".
Readers can see the full program "24h technology" on December 21 here . Reportage on data leakage with the participation of representatives of BKAV starts at 03:34.
Source : Genk