Receive 0% interest installment when choosing to buy Lenovo laptop at FPT Shop
FPT Shop is currently selling nearly 50 Lenovo laptop models with many different lines, from student-student laptops with soft prices (IdeaPad) to powerful gaming laptops (Legion) with very attractive prices, from only 9,190,000. copper.
From now to November 30, FPT Shop cooperates with Lenovo brand to 'aggressively' discount up to 30% (up to 5,000,000) for all products, namely all customers who buy Lenovo laptops. a discount of up to 8%, new students 2020 will also receive an additional reduction from 6% to 30%. The reduction of new students is calculated according to the average 6 subjects of the high school exam as follows: 6% less than 6.0, from 6.0 to less than 7.0 points, 7% reduction, from 7.0 to less than 8.0 points will be reduced by 8% , from 8.0 to below 9.0 points will be reduced by 10% and most especially, those who have an average score of 9.0 to 10 will receive an immediate 30% reduction. With two cumulative incentives, new students get a discount of at least 14% and those with good test scores also get a discount of up to 38% – the most attractive promotion ever and also the most attractive at FPT Shop in the present time. This special program is only applicable to customers paying 100% directly.
If you are worried about finance, there is a 0% interest installment plan, no prepayment will help you immediately. The installment payment procedure is very simple, with only 2 basic documents: ID card and driver's license (or household registration book) and 15 minutes of approval, you can immediately bring a brand new laptop home. Not only that, but you can also check in online as quickly if you can't go to the store.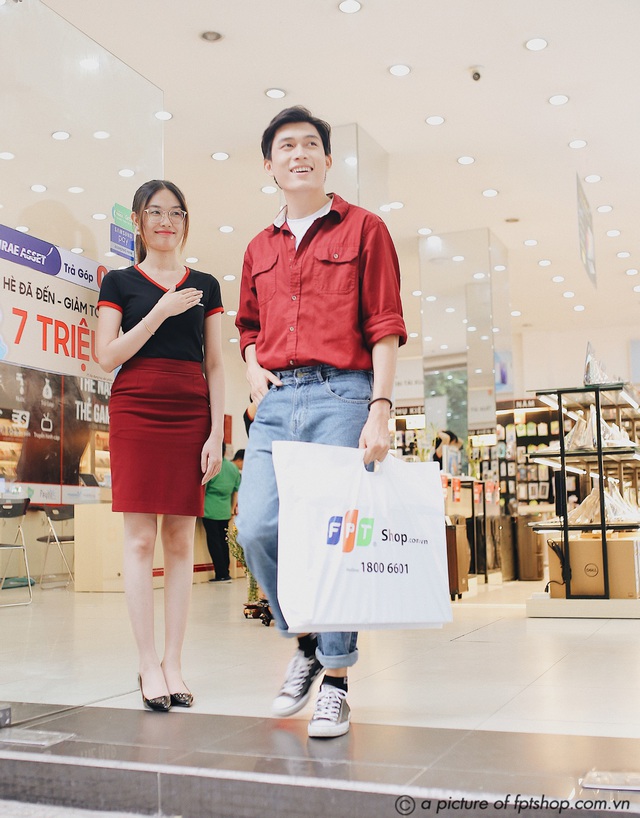 Choosing to buy a Lenovo laptop at FPT Shop, new students will receive a discount of 14% – 38% or 0% interest installment, no need to prepay.
In addition, FPT Shop also offers practical gifts such as 20% off laptop protection combo, youthful laptop backpack, … (depends on the product). Moreover, the student combo (Microsoft 365 copyright + Lac Viet dictionary) with the price of only VND 790,000 will help you improve efficiency and productivity. In addition to the highest-end Office suite, Microsoft 365 can install up to 5 devices, 1TB Onedrive cloud storage, self-sync data across devices, helping you get work done anytime, anywhere, without interruption. paragraph whether online or offline.
To choose to buy a laptop with the most incentives, you can go to the system of more than 630 FPT Shop stores or buy online right here , FPT Shop will deliver free door to door in 60 minutes. Customers can pay immediately upon receipt of goods or via card, extremely convenient and secure.
Warranty policy at FPT Shop is also an outstanding advantage. Accordingly, 100% of Lenovo laptops at FPT Shop are genuine from 12 to 24 months. The warranty is also very flexible and convenient. Specifically, the device will be under IMEI warranty, so it is very accurate and customers will not have to worry about losing their papers and invoices, but just bring the device to FPT Shop for quick support.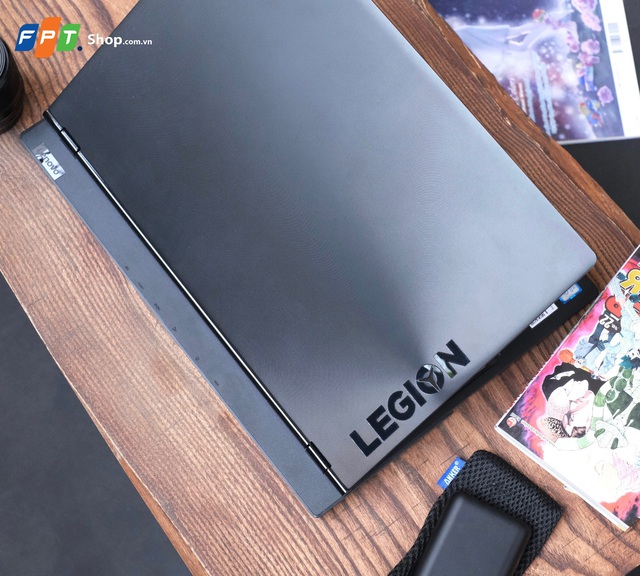 100% of laptops at FPT Shop are genuine, warranted for up to 24 months with flexible and convenient warranty for customers.
Some Lenovo laptops are loved at FPT Shop:
Lenovo is voted one of the largest computer vendors in the world. Its products are available in more than 160 countries, and are loved by users because of its slim, elegant design, powerful configuration with a fairly soft price. Here are some Lenovo laptops that users love for their high quality and with the strongest discounts at FPT Shop.
The first is the Legion 5 / R5 4600H. This gaming laptop is equipped with the latest AMD Series 4000 processor, combined with the power of GTX 1650 graphics card, 512GB SSD hard drive, 8GB RAM so you can comfortably play games for long periods of time. anywhere. The device is currently priced at 20,230,000 VND from now to 30/9, down 1,760,000 VND compared to the listed price.
If you are looking for a thin and light laptop, for work and study, IdeaPad Flex 5 14ARE05 R5 4500U is the right choice. It has a slim and light design with a 14 "screen and weighs only 1.55 kg, very convenient for everyday carrying.The manufacturer also aggressively equips the machine with 8GB of RAM, a 512GB SSD hard drive, bringing the experience. Currently, the device is being reduced by 1,300,000 VND at FPT Shop, the new price applied from now until 30/9 is 14,990,000 VND, quite gentle for a laptop with trendy appearance and configuration. as powerful as IdeaPad Flex 5 14ARE05 R5 4500U.
Products purchased at FPT Shop are genuine, can be exchanged for free for 30 days, you can choose to buy directly at the store, choose to buy online or call hotline 1800 6601 for advice, fast purchase.
Source : Genk