Realme's latest smartwatch duo promises to cause a "storm" among young technology followers
According to many technology experts, it is currently difficult to find a smartwatch in the same segment that is comparable to the two "brothers" realme Watch 2 and realme Watch 2 Pro in terms of sports support functions. Programmed 90 different modes such as running, walking, cycling, football, basketball, badminton, swimming, yoga…
Both product lines can measure training volume, calories burned and many other indicators corresponding to the characteristics of each subject. This rich adaptability also makes realme Watch 2 and realme Watch 2 Pro ranked among the top multitasking today.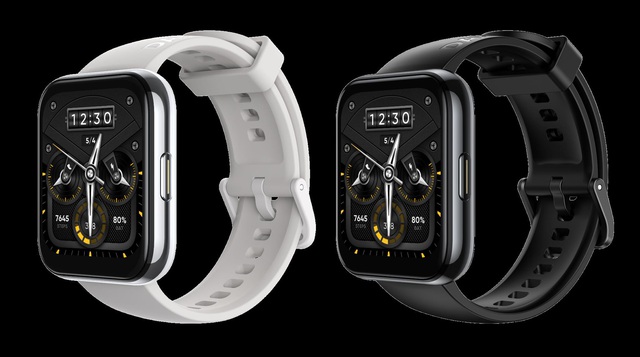 realme Watch 2 Pro is sporty with Space Gray and Metallic Silver color versions.
To support the practitioner, the couple is integrated by the manufacturer with a series of useful features such as automatically monitoring and alerting heart rate, blood oxygen measurement, calorie measurement, sleep monitoring, step counting. The watch is also a health "assistant" when it knows to remind you to drink water or increase exercise depending on your condition during the day.
In particular, realme Watch 2 Pro is equipped with high-precision dual-frequency GPS. As a result, indicators such as walking and running distances will be much more standard than smartwatches without GPS that only operate thanks to algorithms. This ability to keep a close eye is the basis for you to pursue nearly any sport like a professional athlete.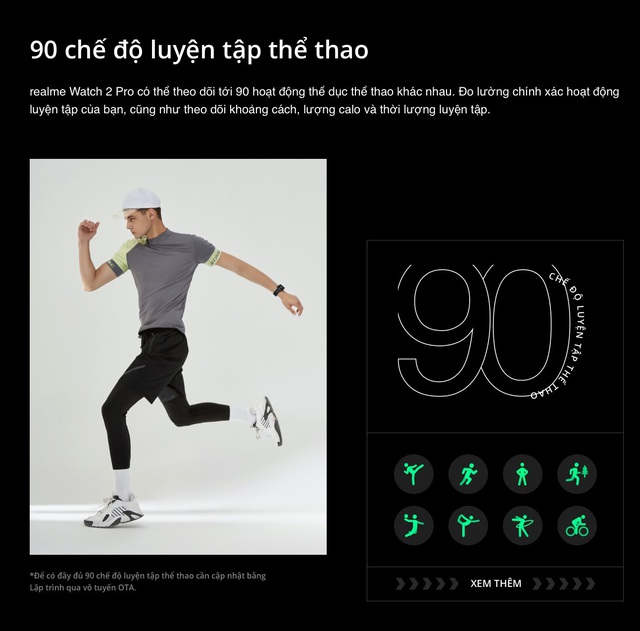 realme Watch 2 series can track up to 90 different sports modes.
Cool design for young people
realme Watch 2 Pro owns a screen in the large group in the segment with a size of 1.75 inches (4.4 cm). The resolution is up to 320×385 pixels, the high refresh rate of 30 frames per second, making every detail display vivid, sharp and extremely eye-catching.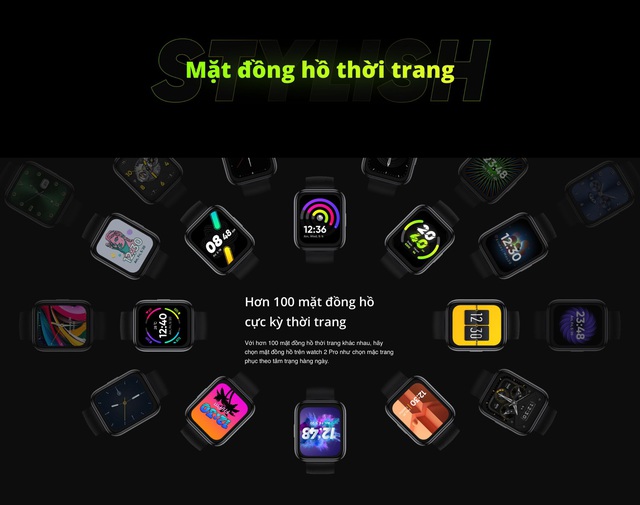 Over 100 stylish watch faces designed by talented Korean artist – Grafflex.
Not inferior to "teammates", the realme Watch 2 is equipped with a 1.4-inch (3.5cm) wide screen with a high resolution of 320×320-pixel for a comfortable and extreme visual experience. The weight of realme Watch 2 is super light when it weighs only 38g. With just one wrist lift, you can wake up an active "super product".
Both realme Watch 2 series "pets" are causing a strong "fever" when there are more than 100 different watch faces, designed by Grafflex, a talented Korean artist, bringing street culture into every stroke. creation. This makes the realme's new smartwatch more youthful, trendy and easy to coordinate with any outfit. In addition, this launch realme Watch 2 will bring an elegant black "suit", while realme Watch 2 Pro will have 2 types of Space Gray and Metallic Silver for users to choose more colors to choose from. personalities.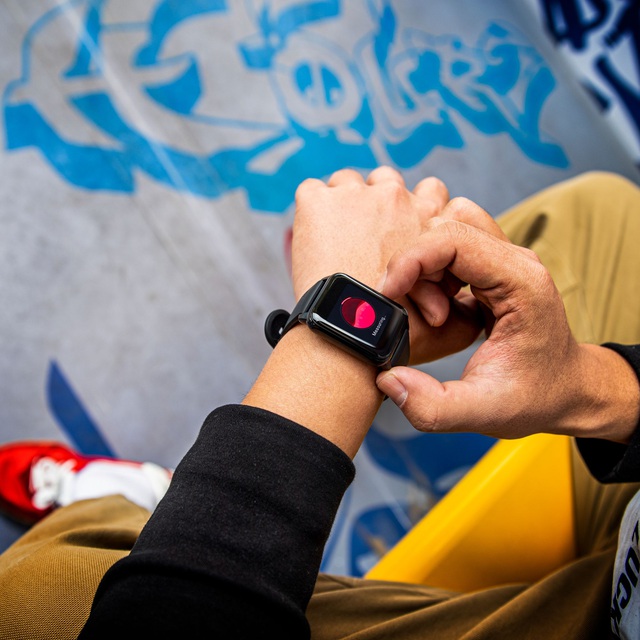 realme Watch 2 with 3.5cm wide screen is super light at only 38g.
Batteries "buffalo" fight all tasks
In terms of capacity, the battery of realme Watch 2 Pro measures about 390 mAh. This abundant power source allows you to use the gas for 2 weeks without plugging in the charger.
Similarly, realme Watch 2 also carries a "terrible" battery of up to 315mAh, enabling you to enjoy continuous experience for up to 12 days. The magnetic charging feature will also support this smartwatch to recharge with just a light tap.

The unique features of realme Watch 2 series provide a complete sports experience.
In addition to the health assistant function, the realme Watch 2 series also demonstrates an incredible multitasking ability. Only with this watch, you can experience many functions like a smartphone such as call notification, message reminder, music control, camera, find phone, weather forecast, etc.
What else is worth waiting for?
According to the manufacturer, the screens of the two realme Watch 2 series reach a maximum brightness of up to 600 nit. As a result, users can comfortably see every detail even under direct sunlight.
In particular, with IP68 waterproof technology, users will not have to remove the watch to wash their hands or worry about sweating when exercising or playing sports.
Currently, this pair is also one of the central devices of the realme AIoT system. After the upcoming OTA update, realme Watch 2 series will be able to remotely link many realme AIoT devices.
In the future, realme "big man" aims to become the fastest growing AIoT brand in the world with products featured in smart, stylish and high-performance 4.0 era.
realme Watch 2 series has officially hit the shelves in Vietnam market on July 12 with the official selling price of only 2,690,000 VND for realme Watch 2 Pro and 1,690,000 VND for realme Watch 2. Especially, in 2 days 12- 14/7 super attractive promotions immediately discount 700,000 VND for realme Watch 2 Pro and 400,000 VND for realme Watch 2. In addition, when buying with realme 8 series combo will get an additional 200,000 VND discount, the price is too attractive to buy own a smart and stylish smart watch. This time, realme Watch 2 will bring an elegant black "suit", while realme Watch 2 Pro will have 2 types of Space Gray and Metallic Silver for users to add more colors to choose from to express their personality. See more at https://www.realme.com/vn/realme-watch-2-pro-
TN
Source : Genk