realme is about to launch a pioneering "warrior" in 2022, choosing Vietnam as the first place to "open goods".
realme 9i is considered a predecessor upgrade in the 9 series series that will be released this year, with outstanding highlights in processor and design that can all receive 10 points from believers. the most difficult technology.
Qualcomm's leading generation of powerful 4G chips
realme 9i will be equipped with Snapdragon 680 4G processor, which has just been released by the world's leading chip manufacturer Qualcomm in October 2021. Compared to other chips in the same segment, Snapdragon 680 possesses 8 cores with endless performance. Considering the previous chip generation, Snapdragon 662, the CPU performance of Snapdragon 680 is 25% higher, an amazing improvement.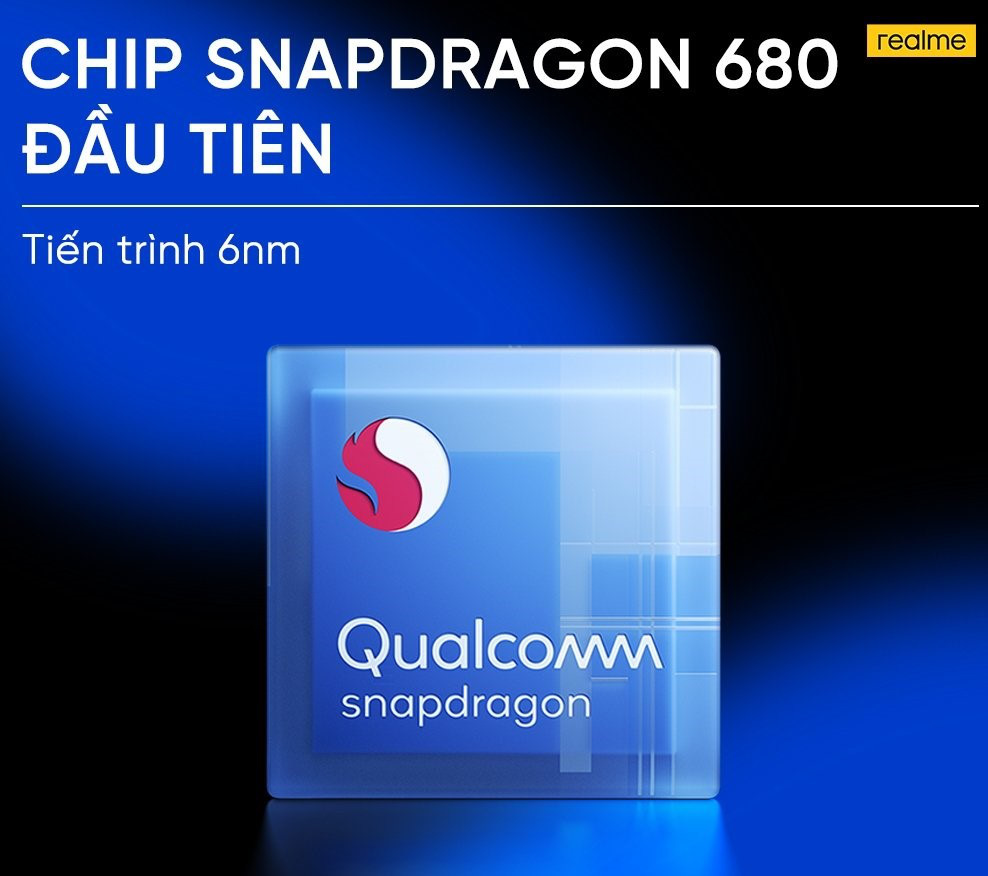 realme 9i will be equipped with Snapdragon 680 4G processor that has just been released in October 2021.
Qualcomm also says that this is the fastest 4G chip that it has produced to date. With 4G access latency minimized, realme 9i is capable of handling all needs on 4G network environments at a blink of an eye.
4G networks are still dominant in many countries. In Vietnam, 5G has only been tested in a few small areas in 6 provinces and cities, the rest is still the most popular 4G network.
So, with realme 9i, users can now carefreely experience hours of studying, working and relaxing without having to worry about lag issues like in some common phones when manipulating. on the 4G network.
In particular, with the 6nm manufacturing process, the Snapdragon 680 processor will be the key to helping integrated smartphones reduce power consumption by 62% but still improve working efficiency up to 46%. if compared to the 12nm process that used to storm. The battery of realme 9i seems to be energized and can stand for nearly 995 hours in standby mode, a figure completely superior to smartphones of the same price range.
In terms of display capabilities, the Snapdragon 680 chip will be equipped with an Adreno 610 graphics processor (GPU) that can increase performance by 10%, upgrading the image quality of realme 9i not inferior to mobile generations. today's most advanced. Whether playing games, watching movies or working, studying online, realme 9i will still give you great images.
Design with the beauty of light
Realme's phone lines always impress global customers with trending designs. This time with the realme 9i, realme will be inspired by prism blocks capable of "mastering" light as in mysterious phenomena. Realme's new smartphone promises to bring stunning visual effects.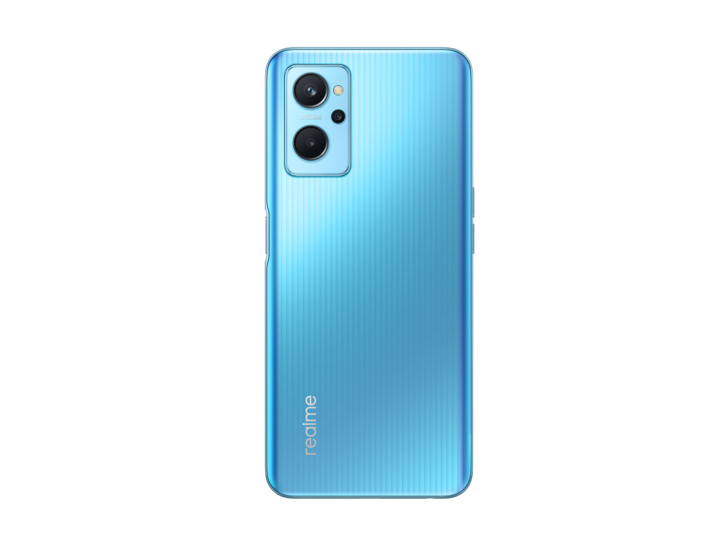 Vietnam is the first country to launch realme 9i, making a strong impression on the smartphone market this year.
realme 9i will be released in Vietnam with 2 color versions Quartz Blue (Prism Blue) and Quartz Black (Prism Black). According to a survey of smartphone designers in many countries, these are two colors that are often in the top choices of young people when choosing smartphones today.
The launch event of the realme 9i will be held on January 10 in Vietnam, the country chosen to launch the world's first product. The manufacturer revealed that there will be countless technological advancements worth waiting for in this "opening" product line for 2022 of realme, the world's fastest-growing mobile company in 2021 (According to Counterpoint). .
Currently, the price of realme 9i has not been disclosed by the manufacturer, but with the philosophy of always keeping the price of technology products at an affordable price for young followers, fans can Waiting for a high-class smartphone but the price is still reasonable.
Tech believers in Vietnam can update more information at website: www.realme.com or Fanpage: https://www.facebook.com/realmeVietnam
Source : Genk