realme Fanfest 2021 grateful to global customers with the message Dare To Be Yourself
With realme, dare to be yourself!
In recognition of the recent miraculous breakthroughs, and at the same time sending sincere thanks to young customers who have contributed to realme's success, the company will hold a huge Fanfest 2021 right this August.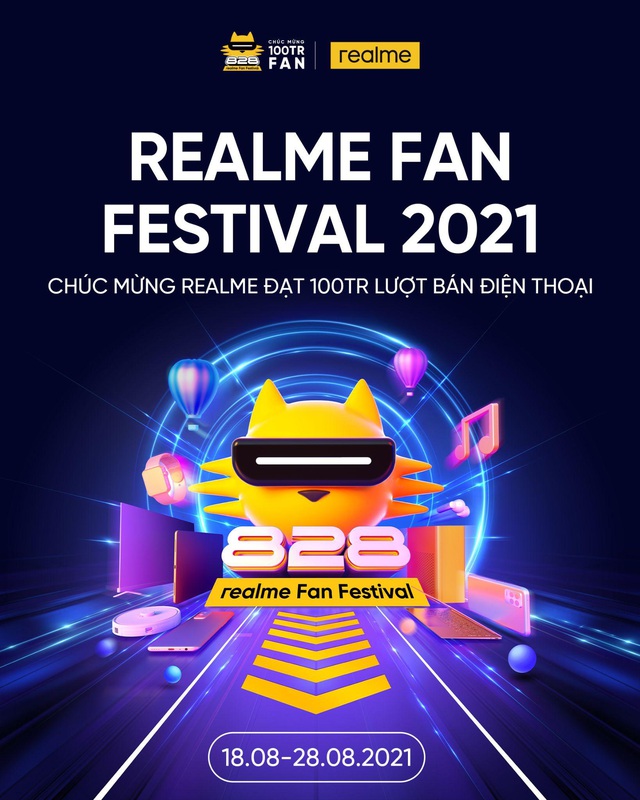 realme Fanfest 2021 is also a sincere thank you to customers – realme's successful contributors.
The philosophy of "Dare To Leap" is also spread to the employees in the realme team. They are always encouraged to come up with unique initiatives, so realme always makes the most of the wisdom from a bold, talented and enthusiastic team. Therefore, through Fanfest, realme wants to spread this spirit to young people, especially realfans, who have always accompanied and supported the brand for the past 3 years.
Fanfest includes a series of activities with the spirit of "How Dare You Be You", supporting young people who dare to express, dare to desire, dare to leave their mark and dare to be themselves. Born in the age of the Internet and smartphones, Gen Z has a "nothing" mindset, always knowing what he likes and doesn't like to do. However, these differences also inadvertently cause Gen Z to encounter the prejudices of the previous generation and many other challenges.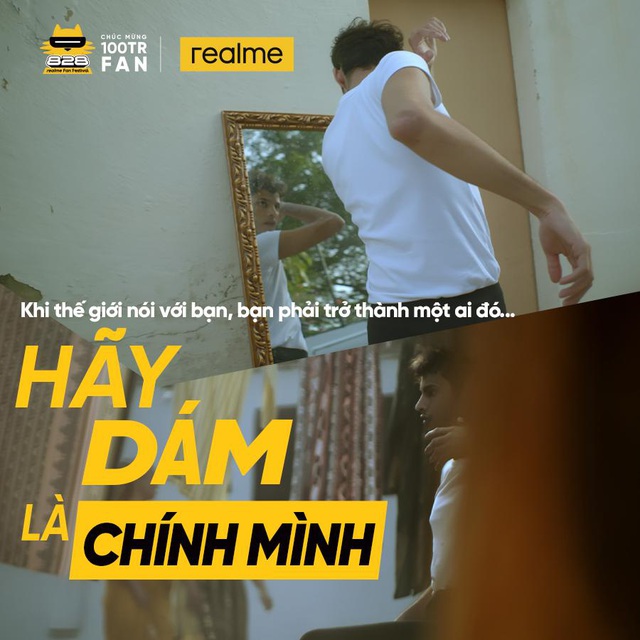 Through Fanfest, realme wants to spread the spirit of "DARE TO BE YOURSELF" to young people.
realme will always accompany and support GenZ friends in the journey of DAREING TO BE MYSELF, daring to make your own mark, dare to dream, dare to experience, dare to commit. In Fanfest, many inspirational stories from talented young people who have been facing challenges to pursue their dreams are spread everywhere.
Some other activities worth waiting for, such as the REALME GOT TALENT contest taking place on the realme community, the program to launch new technology trends, etc. A series of deep discount promotions will also last until the end of the month. Come have the opportunity to own realme 7 Pro, realme 8 5G, C11, C21Y series at extremely soft prices.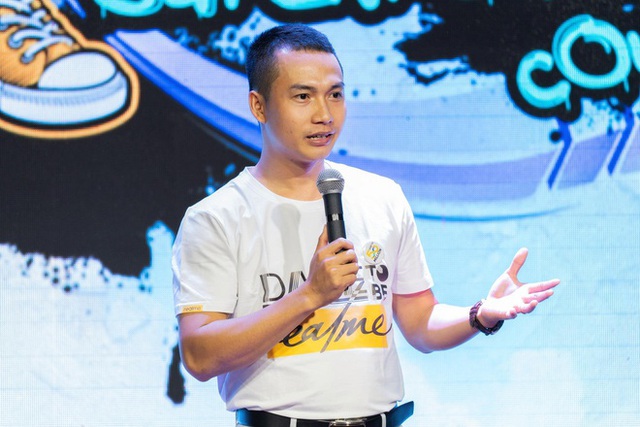 Mr. Nguyen Minh Thuan – CEO realme Vietnam
CEO Nguyen Minh Thuan hopes that Fanfest 2021 will be an opportunity for young people of Gen Z in Vietnam to connect with the realfans community of 100 million members, together spreading the message Dare to Live – Dare to break all frameworks and barriers. Social prejudice to be yourself. "Remember that you are already a separate color, a unique personality in this world that no one can have," emphasized Mr. Thuan.
3 years to shine
According to the prestigious research company Strategy Analytics, realme has just written a new chapter in the history of the phone industry when it reached the milestone of 100 million units sold fastest ever. realme took only 37 months to achieve this record, despite the "black shadow" of COVID-19 covering many economies.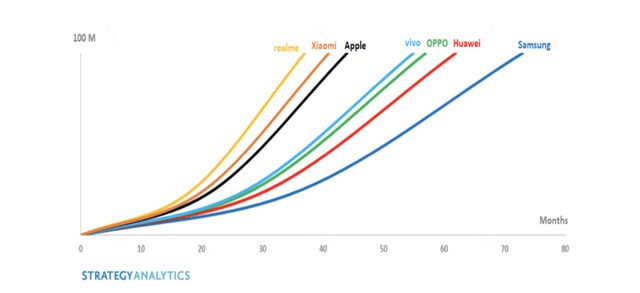 According to Strategy Analytics, realme has reached 100 million units sold within 37 months.
In the second quarter of 2021 alone, realme's growth rate also reached 149%, leading the smartphone market, according to a survey by International Data Corporation (IDC). Up to now, realme has become a familiar name, present in more than 61 countries. The company also ranks 7th in the top smartphone manufacturers with the leading market share, especially in the Philippines, 4th in India, Russia and 5th in Europe.
In addition to the miracle of 100 million just achieved, in the past 3 years realme also holds many "unique" titles. realme is one of the pioneering mobile companies to introduce super-fast UltraDart 125W charging, super-powerful Qualcomm Snapdragon 888 processor and super-sharp 64-megapixel camera. Recently, realme pioneered the launch of 5G phones under 200 USD. Wireless charging technology exclusively for Android has been exclusively developed by realme.
The reason realme has such tremendous resilience is largely due to its steadfastness towards the younger generation of users. Young people are increasingly looking forward to a smartphone that leads the trend, breakthroughs in design but still remains affordable. This conundrum has been perfectly solved by realme, bringing digital devices that score 10 in the eyes of the most demanding reviewers.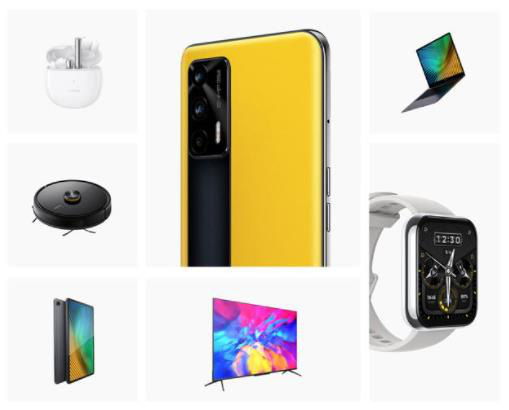 In the near future, realme also expands the market with the AIoT ecosystem.
realme also promotes online sales instead of entering the "rut" of building a chain of stores. This creates more resources for realme to put more "gray matter" into R&D activities but not the selling price.
In the coming time, realme sets a "dual" goal of reaching 100 million more devices by the end of 2022 and then continuing to add another 100 million units in 2023. In addition, the launch of realme GT high-end product line promises promises to help realme increase its competitiveness in potential segments.
realme will also expand the market with "1 + 5 + T" Strategy. In it, "1" stands for smartphone. T stands for TechLife smart home. Meanwhile, "5" represents the AIoT ecosystem, including True Wireless Stereo (TWS) wireless headsets, wearables, TVs, smart speakers, and laptops.
Source : Genk