Qualcomm won the appeals court, not reducing the fees for Apple and other partners
Qualcomm just won a major legal win in its fight against antitrust allegations with the Federal Trade Commission FTC. The Federal Court of Appeal recently dismissed previous antitrust rulings against Qualcomm, helping the company get away with having to renegotiate with smartphone manufacturers to lower licensing fees.
Earlier, in May 2019, the FTC Federal Trade Commission overcame Qualcomm in an antitrust case, with the court ruling that the business model required companies to pay licensing fees. Buying Qualcomm chips is a violation of antitrust laws. As a result, this trial requires Qualcomm to renegotiate its license terms with customers for a lower fee.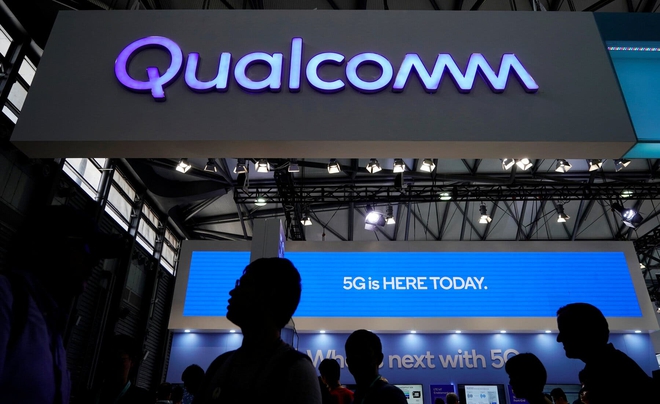 However, the Bloomberg report showed that the Federal Court of Appeals had overturned the ruling and rejected a request to force Qualcomm to renegotiate fees and licensing terms for smartphone makers like Apple.
The Federal Court held that the original " out of the box " ruling of the antitrust law and Qualcomm's licensing was not non-competitive. Qualcomm " has no antitrust obligation when licensing rival chip firms ." If Qualcomm's conduct violates the reasonable licensing terms, it should be brought to trial under copyright law, rather than antitrust law.
While the FTC's statement said "disappointed" about the appellate court's ruling and was considering the possibility of continuing to pursue the case, Qualcomm's legal representative, Don Rosenberg expressed his delight. about this. The ruling shows the level of legitimacy in Qualcomm's business model, he said.
Previously, Qualcomm has faced a series of court failures over its non-competitive conduct with trials in China in 2015, in South Korea in 2016, in Europe and Taiwan in 2018.
With this ruling, the lengthy and costly legal battle for Qualcomm seems to be coming to a good end. Last April, Apple, after years of suing Qualcomm, had to downgrade and pay $ 4.5 billion in licensing fees to buy a 5G modem. Huawei also recently signed a long-term patent licensing agreement with Qualcomm. Not long after the ruling of the federal court of appeals, Qualcomm shares rose 4%.
Refer to MacRumors

Source : Genk