Professor Viet's AI headband to help sleep well won the CES Global Innovation Award, with a preferential launch price of only VND 6 million
We can turn on the alarm clock at 6am and then go back to sleep again, finally waking up at 7am tired. Mr. Tam Vu, Professor at the University of Colorado (USA), Founder and CEO of Earable® Neuroscience explains that it is inertial sleep.
The smart headband will recognize the user in a deep sleep state, and slowly wake them up from 3, to 2, to 1, helping them wake up awake and refreshed. The ring also helps to enhance the ability to focus and relax, suitable for wearing all day both while sleeping and working, helping drivers avoid falling asleep while driving or increasing concentration in training…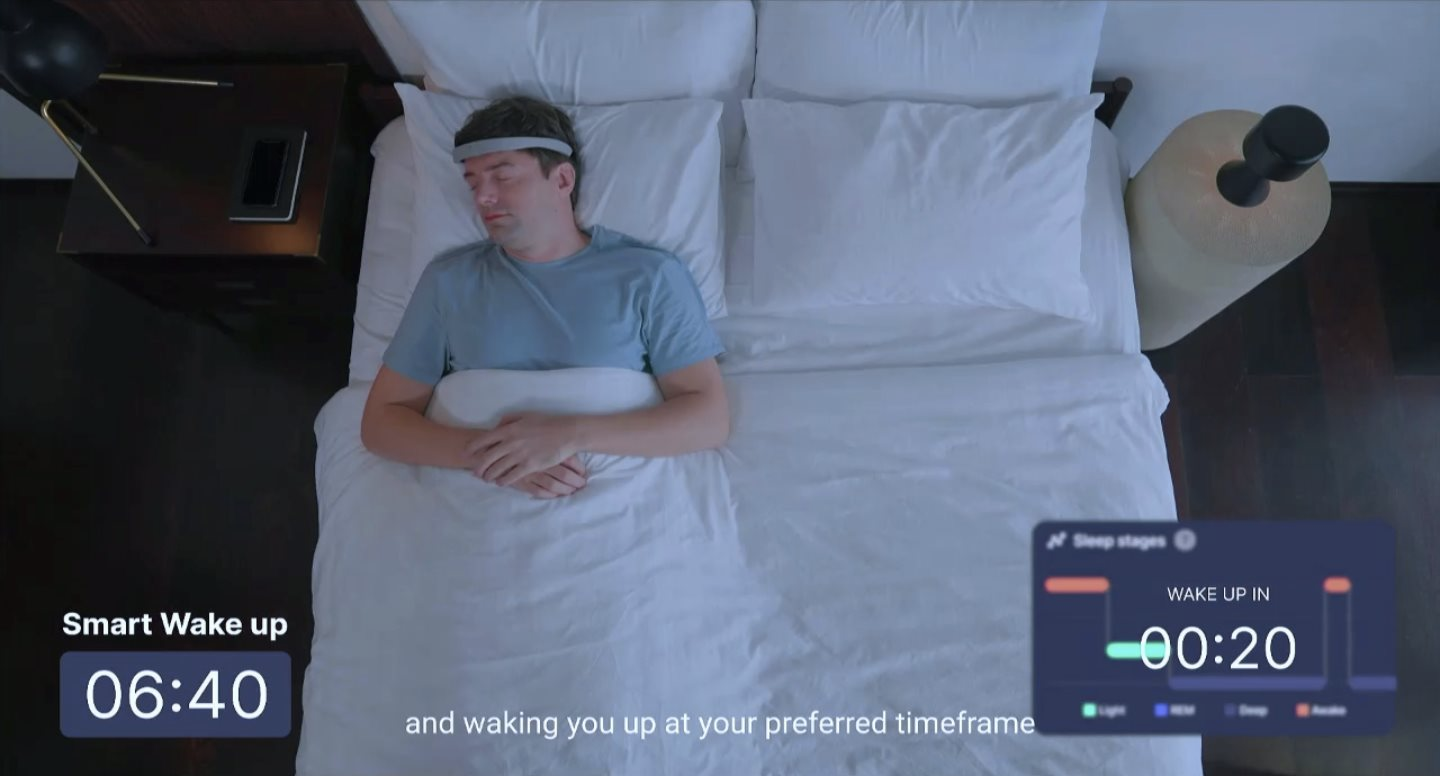 With its smart headband product, Earable® Neuroscience has just won the CES Innovation Awards for the Wearable category in the United States.
Presentation at the CES Consumer Electronics Show (Consumer Electronic Show) on the morning of January 7 (Vietnam time), a representative of Earable® said that their smart headband called FRENZ™ will break the limits of the sleep technology industry in the future. That is also the reason that the product has received 15 global patents after more than 8 years of research at the University of Colorado (USA) and Oxford University (UK).
"Every year, 900 million consumer wearable devices are sold worldwide. With 60% of the world's population suffering from sleep-related problems, the world is experiencing a thorny human sleep problem. As a result, sleep aid products emerged as a thriving and rapidly growing industry. In 2021, the global sleep aid market is valued at 64.08 billion USD, with an amazing growth of 7.1% expected by 2030," said Tam Vu.
"FRENZ™ is born to improve sleep worldwide and unleash the true potential of people. Earable® aspires to be a technologically advanced neuroscience company that dramatically improves the mental state of people around the world at scale and high applicability."
Regarding technology, Mr. Tam Vu said that FRENZ uses AI (Artificial Intelligence) and ML (Machine Learning) technology, which will accurately monitor brain signals, eye activity, facial muscles, oxygen levels in the body. Blood, heart rate, etc. After knowing the level of sleep awareness, it will give brain stimulation signals based on user preferences.
"For example, I am a piano player, the first time I put on a good night ring, it will play a piano-like signal to put me to sleep. When it knows I'm active, the ring will switch to natural sounds like ocean waves, falling rain… We've invited over 1,000 testers, on average it helps put people to sleep 19 minutes faster (calculated) Faster Sleep function)", Mr. Tam Vu explained.
This feature also supports those who have a habit of napping in the afternoon. With the current version, FRENZ also offers relaxation focus enhancement, helping to avoid falling asleep while driving, or increasing concentration during training.
Sharing about the FRENZ smart headband, Nelson Dellis, a five-time world memory champion, said: "For a coach and memory improvement specialist, owning a tool Tools like FRENZ to enhance cognitive training, improve sleep quality is a game changer. If you want to upgrade your brain power, FRENZ will help you get there."
Earable® Neuroscience's largest investor is venture capital firm Founder's Fund, with a total capital under management of more than $11 billion. Founder's Fund co-founder Keith Rabois said the company was interested in Earable because it "likes truly outstanding companies that have the potential to change the world".
On the occasion of the global market launch, Earable also officially announced the commercialization of the FRENZ smart headband, with a preferential price of 250 USD (about 6 million VND). The official price after the end of the promotion is 490 USD (about 12 million VND).
Source : Genk