Portrait of the company that has recruited workers in Vietnam with a salary of up to 14 million / month: The embodiment of the 'Chinese dream', changed after 1 night thanks to becoming a partner of Apple
In December 2017, Apple CEO Tim Cook visited Luxhare ICT's Shanghai manufacturing plant, a Chinese company that has emerged from scratch for more than a decade to become a supplier. key to the American giant.
Talking about what he saw, CEO Tim Cook especially praised Luxshare founder Grace Wang (Wang Lai Chun) – who started the company from the position of a factory worker and built the empire. with over 20 locations around the world. " This is a prime example of a Chinese dream come true ," Cook said.
In 2019, Luxshare ICT has a total of more than 137 thousand employees worldwide, generating revenue of 9.01 billion USD and owning 42 member companies. In Vietnam, Luxshare ICT has a factory in Viet Yen, Bac Giang operated since 2017. To date, they have 2 factories in Bac Giang and are building more factories in Nghe An.
Recently, Luxshare attracted attention in Vietnam when posting many positions for two factories here with attractive salaries up to 14 million. Specifically, Van Trung, Bac Giang factory employs about 900 workers, the basic salary is 4.8 million. In addition, there are allowances for housing, transportation, attendance, overtime, etc. The average income is VND 9-14 million / month. Workers only need to bring ID card to apply. The main task is to assemble electronics, headsets, and charging cords.
With the current power, Luxshare is expected to have great potential to become a formidable opponent of Foxconn – Apple's largest partner. However, few people know that to reach success, Luxshare also had to go through a very long journey.
Foxconn female worker became the mistress of an empire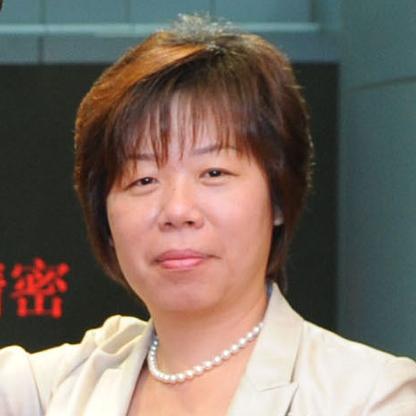 Luxshare founder Grace Wang.
Luxshare ICT is officially known as Luxshare Precision Industry Co. Ltd. This company was founded in 2004 by Wang Lai Chun and Wang Lai Sheng and is based in Shenzhen, China.
In particular, Wang Lai Chun, 46, is one of the most prominent female self-made billionaires in the world. She graduated from Tsinghua University, used to be one of Foxconn's first employees.
After about 10 years working from a variety of positions from workers to supervisors, Ms. Wang decided to start her own business, building the precursor of Luxshare today. Currently, according to Forbes statistics, Ms. Wang owns about US $ 7.8 billion in assets.
According to Forbes' global business ranking, Luxshare ICT is ranked 842 in the world. In particular, the profit value of this company ranked 1010 and the market value ranked 322th of the world. Despite its young age, Luxshare ICT has been developing rapidly, becoming a partner and producing components for a series of big companies in the technology market such as Apple, Huawei, Oppo, Vivo or Tesla.
Change life after 1 night by becoming an Apple partner
Besides being the embodiment of the Chinese dream, Luxshare is also a testament to how spectacularly a company can change after a contract with Apple. The company started supplying cables for the iMac in 2009, five years after Luxshare was established in Shenzhen. Since then, they have grown into a processing empire, offering cables, connectors, wireless chargers, and most recently, the AirPods wireless headphone line.
Their success has been recognized by investors: The company's stock listed on the Shenzhen Stock Exchange rose more than 530% in the five years from 2012 to 2017. Many people have predicted that, if the growth rate as If so, Luxshare could become a key competitor of the giant Foxconn.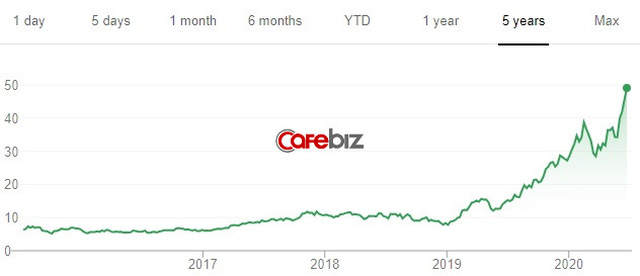 Luxshare shares sublimated over the years.
Companies like Luxshare have become more and more important to Apple over the past decades, with success with the iPhone lineup making it the most valuable technology company in the world. Apple's China-based suppliers doubled in the past five years to 19 companies in 2017, from just 7 in 2012.
Still, the status of companies like Luxshare is still quite fragile: " If a company can afford to be an Apple supplier, it means their products are world-class and have However, while the quality is still at the highest level, such companies still face fierce competition and the risk of Apple being able to replace them. at any time ".
Source : Genk