Play tricks like Tesla: lock electric vehicle battery capacity, users have to pay 4,500 USD to unlock the feature
Tesla asks a customer to pay $4,500 to unlock the battery, which is equivalent to 129 km of a software-locked vehicle's range.
The story is told by Jason Hughes, a notorious hacker known for the service that activates the locked feature in Tesla cars. The customer bought a Tesla Model S 60 (battery locked at 60 kWh), but was under warranty by Tesla, replaced the battery and opened the capacity to 90 kWh and then returned it to the customer.
Because older Tesla models only have 3G connectivity, this customer went to a Tesla service center to get a software update to ensure the car can connect to the Internet. After taking the car to Tesla for service, the customer received a call from the repair center, saying that they had found a fault in the system and that they would proceed to "repair" the vehicle.
Tesla's "patch" returned the customer's car to its original configuration, like the Model S 60, reducing the vehicle's range by about 129 km even though the customer had upgraded the battery.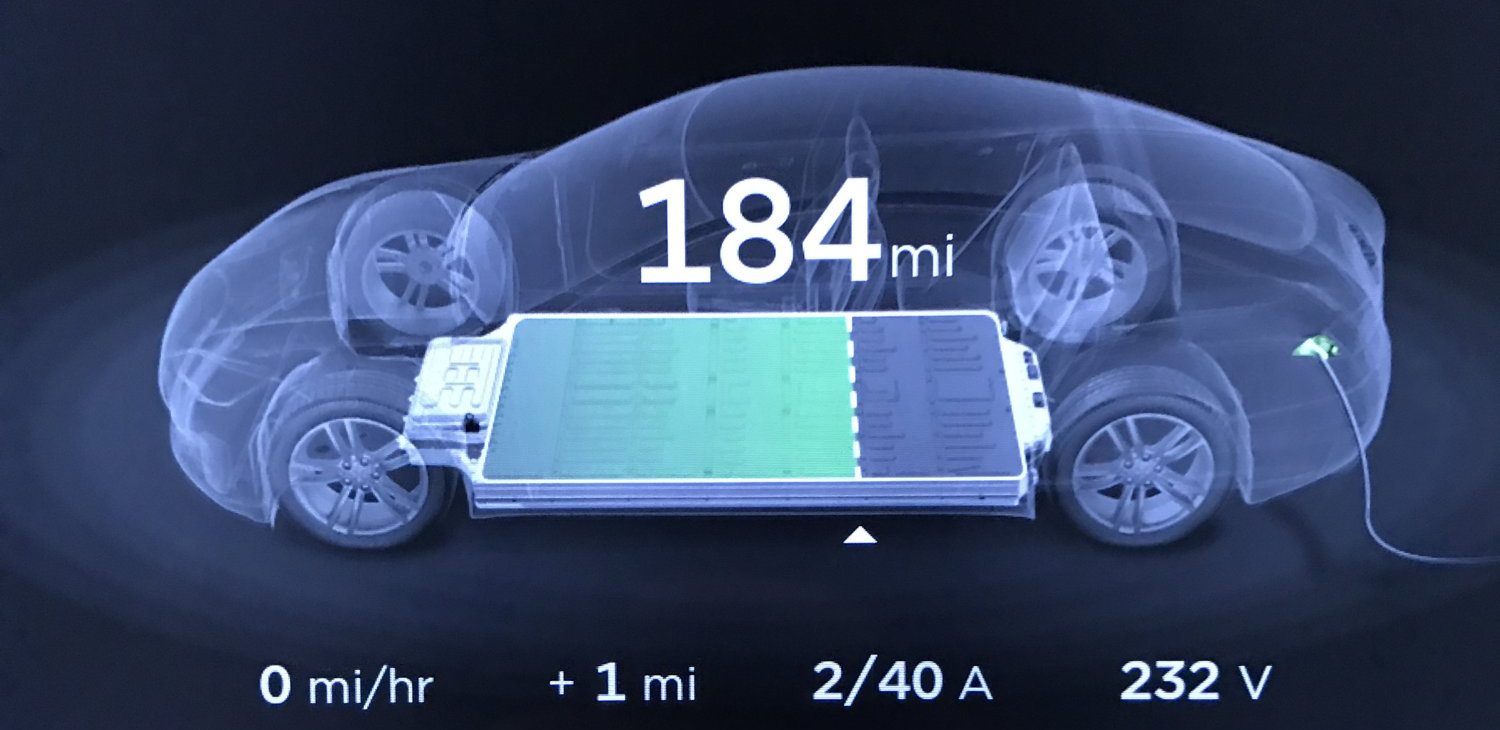 Even if the customer tried to explain that he bought it while the car was a Model S 90 and asked the company to reactivate the locked range, Tesla still required the person to pay $4,500 to unlock the extended range.
Hughes realized that while a software hack could be used to restore range, this would require the vehicle to completely disconnect from Tesla services, contrary to the customer's original intent. .
So, instead of hacking into the car's software system, this person decided to post the problem he was having on Twitter. Immediately, the story received many reactions from the online community. Realizing the influence was too strong, the electric car company finally gave in to users. Tesla contacted Hughes and informed them that they 'will be taking care of the matter immediately'.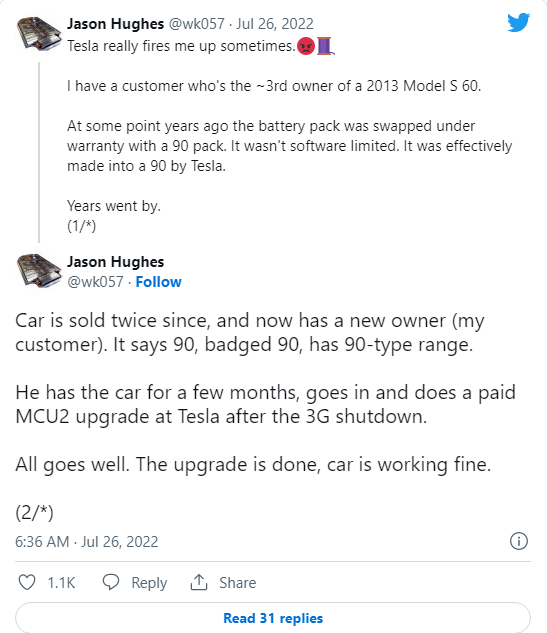 The customer posted the story on the social network Twitter and caused Tesla to 'get in the water'.
Previously, Tesla sold Model S cars with different battery capacities and software-locked batteries. The version of Tesla Model S 40 that the company launched is actually a Model S with a software-locked 60 kWh battery, leaving the car's battery to operate at only 40 kWh of capacity. This is the way the company uses to offer a wide variety of range options to users without complicating production with different batteries.
Once the vehicle reaches customers, Tesla begins offering owners the option to fully unlock the battery capacity for an additional fee. While the company has phased out its business model over the years, the company still uses software-locked battery packs when making replacements or warranties for certain models it no longer makes.
Reference: Electrek
Source : Genk