Pixel 6 orders are so large that Google's website goes down
Recently, Google has launched a duo of flagship smartphones Pixel 6 and Pixel 6 Pro. These are Google's most advanced smartphones, equipped with a self-developed Tensor processor chip, improved cameras, and are also the first smartphones to run Android 12 operating system.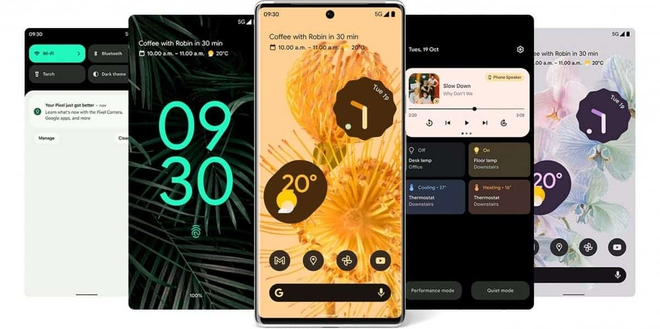 Immediately after the launch, the Google Store page started taking orders for Pixel 6 and Pixel 6 Pro. User interest in this smartphone duo is probably much greater than Google's prediction. In just a few minutes, there was a large number of users ordering, even the huge traffic caused the Google Store page to crash.
Google's websites in the US and UK were down, all showing errors when users tried to complete the checkout process. Google says it's actively working on fixing the problem.

After a few hours, the Google Store page was back up and running. However, the majority of Pixel 6 versions have sold out, especially the Pixel 6 Pro model. Google had to come up with a measure, which is to allow users to join the waiting list.
By joining this waiting list, users can continue the process of choosing to buy a Pixel 6 as usual, choosing a color and storage capacity. However, the payment tool will not work, instead you will receive an email notification when the item is back in stock.
The Pixel 6 looks like it will help Google return to the flagship smartphone race, with giants like Apple or Samsung. According to a Nikkei report, Google plans to double smartphone shipments for the first time. Google has ordered manufacturers of more than 7 million Pixel 6 and Pixel 6 Pro units, double last year's Pixel shipments.
Reference: gizchina
Source : Genk