Pixel 5 appears with the "extreme" rear camera cluster
As expected, Google will officially launch the Pixel 5 and Pixel 5 XL duo in October this year. A few days ago, we got a glimpse of the back design of these two phones through a render image shared by YouTube channel FrontPageTech .
Recently, the source has just posted another render of the Pixel 5 XL, but instead of just the back, the leak reveals both the front and back design, showing the set. Google's next Pixel smartphones will have a completely different design from the previous generation.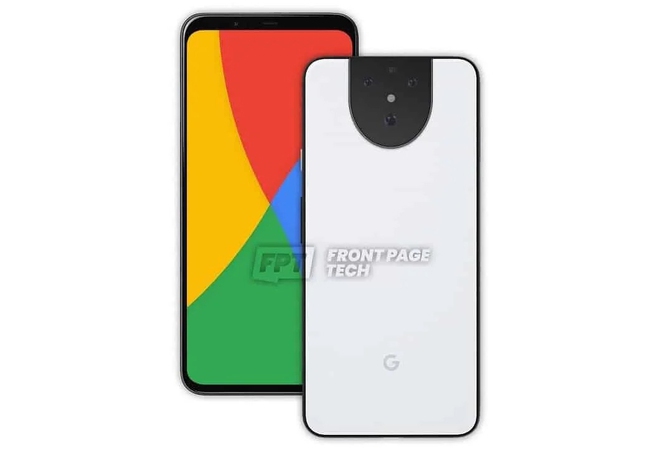 However, this is just one of three designs that Google is testing with the Pixel 5 XL. It is known that the other two designs will have the same square camera cluster as the Pixel 4. Therefore, it is not sure that this will be the official design of Pixel phones this year.
Compared to the existing Pixel 4, the successor to the Pixel 5 is still the front that hasn't changed much, except that the bezels on all four sides have been made thinner, especially on the top one. This will increase the display area of ​​the device, so the Pixel 5 will have a larger screen but will remain the same physical size as its predecessor.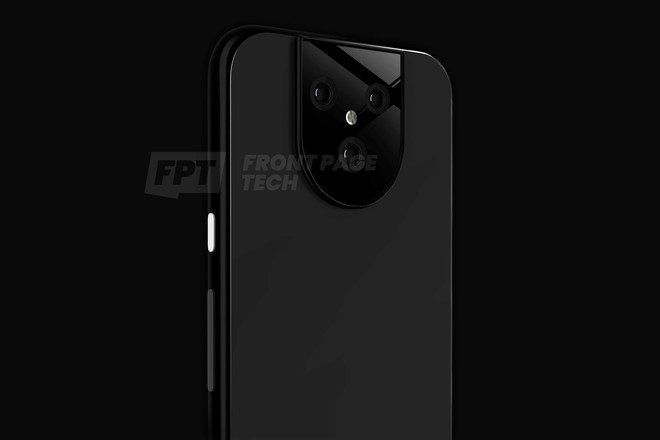 Unlike the front, the back of the Pixel 5 is probably the biggest and most daring change compared to the Pixel 4 when it comes to design. The device is equipped with 3 camera sensors and an LED flash, placed in a module with a special shape, which looks like a stretched half-circle.
Although the specifications of the rear camera are not clear on the Pixel 5, we can be quite sure that this phone will have an additional sensor. Most likely, this will be a super wide-angle camera – something we have not seen on Pixel 4, as well as smartphones that Google has introduced before.
Source : Genk