People invite each other to show off the 250K bonus from the Shopee – ShopeePay duo
Although it has been implemented for a while, the program "Shopee gives new friends 250K" is always a hot topic in the shopping community. Specifically, new users after successfully registering for a Shopee account and activating the ShopeePay wallet will receive a welcome package worth 250K, including: 100K bonus to ShopeePay wallet, 100K voucher for the first Shopee order to pay. pay with ShopeePay wallet and 50K voucher when paying with VISA card.
After receiving a surprise welcome gift from two online shopping and payment platforms, the "beginners' association" raced to share their choices when using the money favored by Shopee and ShopeePay. This free giveaway.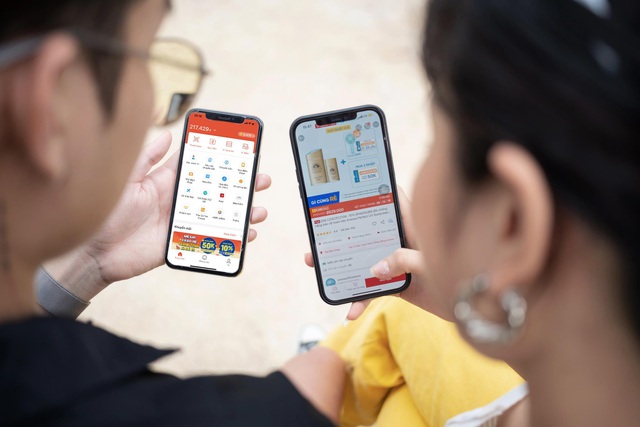 The rewards in the ShopeePay wallet are spent by users in a variety of ways, such as topping up phones, paying bills, shopping online or serving home entertainment needs.
The association of fashion and beauty enthusiasts has spent all of the above money on the work of "renovating" beauty and taking care of herself. Thu An (22 years old, District 5) excitedly said: "After receiving the money, I immediately hunted for a nice set of pajamas to comfortably wear at home. I keep regretting why I didn't know about this program sooner". Some other players also quickly "closed the bargain" on the occasion of the last 9.9 Super Shopping Day, even though they just joined the people of the "kingdom" of online shopping. My friend Thanh Phuong (29 years old, Thu Duc District) shared: "The first time I installed Shopee and linked the ShopeePay wallet, I was surprised when I was given a lot of vouchers, including a normal amount up to 250K right at the time of the event. Super shopping mall 9.9. Immediately I hunted down a few good books to "swallow" while at home. Some other moms like Ngoc Huong (30 years old, Binh Thanh District) choose some toys for their children, apply a bonus of 100K to ShopeePay wallet and other vouchers, making the "damage" of the order only 0 copper.
Unlike the three young people above, Hoang Thi (19 years old, Tan Phu District) has been a Shopee follower for more than 3 years. Thi's Shopee orders are usually useful household products or home decoration items, because she has a passion for regularly adorning and renewing the living space in her motel room. When she had to stay at home more and have free time, she "taught" her relatives, including her parents and sister in her hometown, how to shop online on Shopee and use ShopeePay wallet. "My parents and sister are very excited when they have both been "enlightened" in the form of online shopping and payment that has blossomed in the past time, and have been given money to encourage shopping, and I am very happy because from Now there is a topic of "trading melons" with relatives, connecting the family more.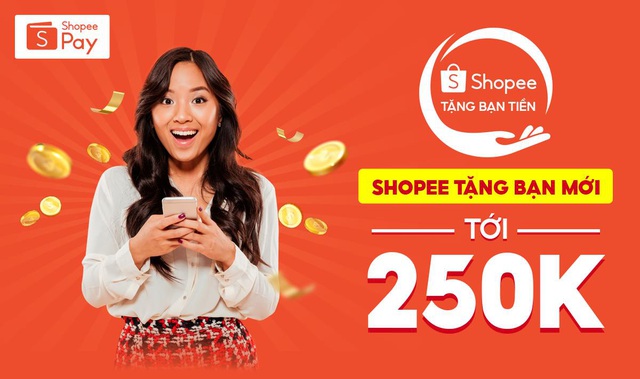 Join Shopee and ShopeePay users today to not miss an attractive welcome gift
In the context that many people tend to "pick up items" because they want to save costs, the "Shopee gives new friends up to 250K" promotion package really contributed to bringing a little joy to many users who have never experienced it. Convenient shopping with super cheap prices on Shopee and ShopeePay wallet. Do you know how to hunt for this attractive 250K bonus? If you have never purchased on Shopee or do not have a Shopee account, quickly install this shopping application right away, and link your ShopeePay wallet to receive this "introduction" welcome offer. See details right here so you don't miss any attractive privileges.
Source : Genk