Parent company Gojek lost nearly 1 billion USD in the first half of the year
GoTo recorded a net loss of 14,170 billion rupiah in the first 6 months of this year, more than 2 times the same period in 2021.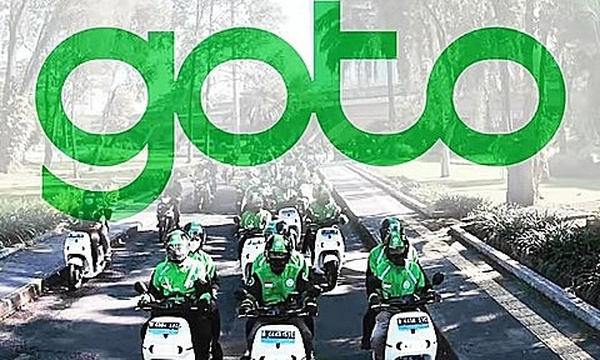 On August 30, the operator of the Indonesian super app GoTo said it recorded a net loss of 14,170 billion rupiah ($995 million) in the first six months of this year, more than twice the same period in 2021. Thereby, revenue increased by 32% to 3.3 trillion rupiah. This proves that this largest technology company in Indonesia is facing many challenges to make a profit.
GoTo launched in May 2021 following the merger of ride-hailing and food delivery app Gojek and Indonesian e-commerce company Tokopedia. The birth of GoTo is part of a wave of tech "unicorns" that have emerged in Southeast Asia in recent years. In addition to this name, it must be mentioned Bukalapak, the operator of a large e-commerce platform also of Indonesia.
In 2021, GoTo net loss of 21,400 billion rupiah. In the first three months of this year, the company continued to have a net loss of 6,500 billion rupiah, much higher than the loss of 1.8 trillion rupiah before consolidation in the same period last year.
However, the technology company is always optimistic that the business situation will improve, based on growth in total transaction value and total revenue in 2021 and the first quarter of this year.
During the earnings call, GoTo CEO Andre Soelistyo continued to deliver an upbeat message, saying that e-commerce and on-demand businesses are forecast to break even in turn. the first and fourth quarters of 2023.
GoTo isn't the only Southeast Asian tech company struggling to turn a profit. Rival Grab, listed on the Nasdaq, last week also reported a loss of $572 million in the second quarter, but this was down 29% from the same period last year. Meanwhile, revenue rose 79% to a record $321 million.
Both GoTo and Grab's revenue increased sharply, demonstrating that the demand for delivery and ride-hailing is still very large.
In the context that the world economy is facing many uncertainties, such as the military conflict in Ukraine and the sharp increase in food and energy prices, Mr. Soelistyo said the company will continue to monitor geopolitical tensions, fuel price increase, inflation and interest rate hike schedule to improvise.
GoTo's share price rose 1.25% on Aug. 30 to 324 rupiah, well below its initial public offering price of 338 rupiah. The company's market capitalization is currently 383 trillion rupiah.
Source : Genk