Overcoming Apple and Amazon, two 'made in Asia' names are in the top 7 most enchanted US brands in 2023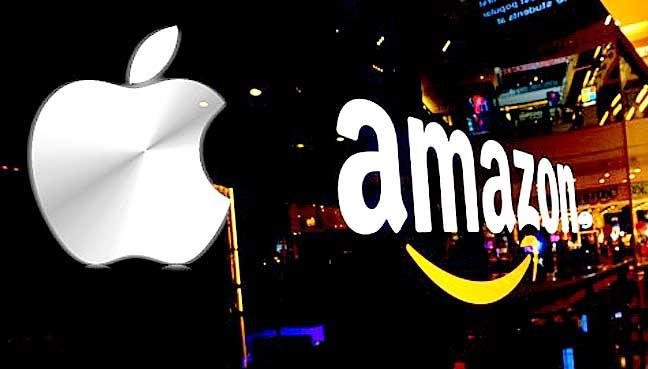 If you fancy Costco or Trader Joe's, you're not alone: ​​These are two of the most loved brands in America, according to the recently released Axios Harris Poll's top100 2023 reputation rankings.
For the ranking, pollsters asked more than 16,000 people which two brands had a good reputation and which were the two least-known brands. Then, they compiled a list of the top 100 companies in the hearts of Americans and sorted them according to 9 important evaluation factors.
Here is a list of 7 top and famous brands voted by Americans (consider listed companies):
1. Patagonian sports picnic fashion
2. Costco . supermarket chain
3. Agricultural mechanical equipment John Deere
4. Trader Joe's chain stores
5. Chick-fil-A Fast Food Company
6. Toyota cars
7. Samsung
Quality products and noble business mission have helped Patagonia easily win the No. 1 position. Yvon Chouinard – founder of Patagonia sportswear brand has decided to give up ownership of the valuable brand. valued at $ 3 billion and donated the company's profits to two non-profit organizations Patagonia Purpose Trust and Holdfast Collective. The purpose is to support action against climate change, environmental protection and biodiversity globally.
Costco, took second place overall but ranked first in the categories of "trust," "culture," and "growth." The retail giant has won the hearts of the people in part thanks to its $1.50 hot dog and soft drink combo – prices unchanged since 1985. Last year, Costco chief financial officer Richard Galanti suggested that The brand will keep the same price forever.
John Deere entered the top 3, ranked second with the categories "products – services" and "culture". The company's success is partly due to its commitment to always upholding the years-old tradition, as well as the loyalty and "nostalgia" of customers who have used their products.
In the list, there are 2 brands from Asia: Samsung of Korea and Toyota of Japan. According to statistics from the Bankmycell website, Samsung holds 28.52% of the smartphone market share in the US. Although only approximately half of Apple, the Korean brand is gaining more and more sympathy in the United States.
The car company from Japan is also very popular with the American people. In 2022, the average monthly US search volume for Toyota-related keywords is 2,740,000. Tech giants Amazon and Apple ranked 8th and 10th respectively – but both still scored "excellent" overall.
Amazon's ratings are unchanged from last year's Axios Harris Poll. Apple rose 11 places, the most significant improvement in the "culture" and "trust" categories.
According to CNBC, Apple CEO Tim Cook is a vocal advocate for data privacy and security. The billionaire also plans to cut his salary by 40% in 2023. And yet, he recently spoke out against firing employees at Apple despite the wave of mass layoffs at other big tech companies.
"I see it as a last resort, so mass layoffs are not something we need to talk about at the moment," he told CNBC in early May.
Check out CNBC
Source : Genk