Ordering AirPods online, the bad woman cried when the delivery was bigger than the head
AirPods can now be considered as one of the items that show your class, trend and elegance. Having AirPods is one thing but having a big AirPods is another, not every bigger one will prove you're rich.
And the recent unfinished story about social networking can be considered as an example. Aleezay, who lives in Dubai, bought himself a pair of headphones from the Apple brand in March. It is worth mentioning that she bought it on Amazon online shopping site for only 50 pounds (about 1.4 million VND). She herself understood that "genuine" headphones cost hundreds of pounds, but Aleezay said that the simulation was probably acceptable. And right at the moment of receiving the goods, Aleezay knew that she was wrong when the pair of AirPods she received was bigger than her head.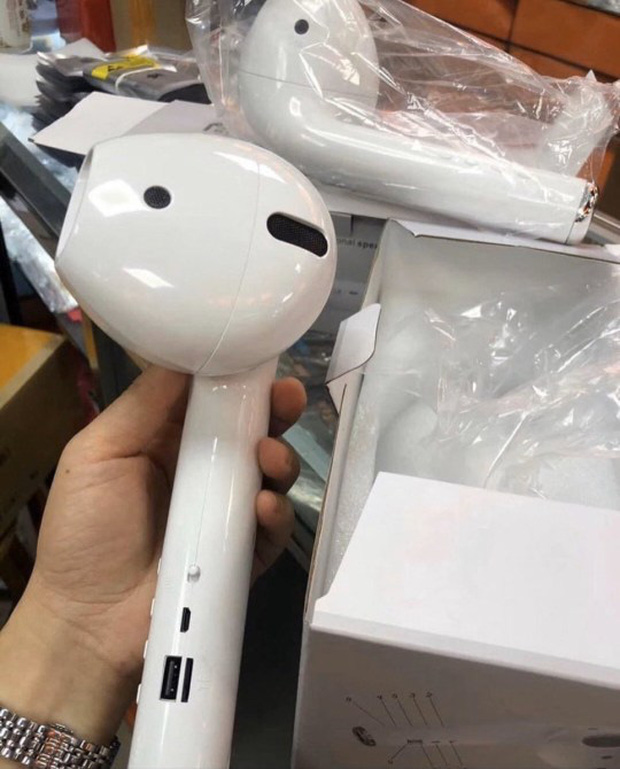 The super-to-huge AirPods headset the girl received was bigger than her head.
The girl shared a photo of the super-huge headset she just received on Twitter, with the caption: "Today I received the AirPods purchased on Amazon. , this is too big. "
"I bought it on Amazon last month, to be honest I knew it was a knockoff but didn't expect it to be this big." – Aleezay shared.
Immediately, her post received more than 340,000 likes and 71,000 shares. And in that situation, netizens still did not forget to make fun of the poor girl.
"I guess this is AirPods for elephants?"
"Are you sure you've set the right size?"
"Did they make a super-huge version of AirPods?"
Source : Genk