OPPO A9 2020 mid-range blockbuster officially opened to order with many attractive gifts
Mid-range smartphone with OPPO's first 4 cameras in Vietnam
A9 2020 is OPPO's first 4-camera smartphone in Vietnam and more specifically, the product is in the mid-range segment, which is the most popular segment today.
In an OPPO survey, what users want to improve strongly on mid-range smartphones is that the ability to take photos, record videos at night and the A9 2020 smartphone generation will satisfy the demand.
The system of 4 cameras on OPPO A9 2020 is really impressive with a main camera of high resolution up to 48 MP, an 8 MP camera for super wide 119 angle angle, a 2 MP camera for artistic portraits and a 2 camera. MP for monochrome portraits. In which 48 MP main camera uses 4-in-1 technology, combining 4 pixels into 1, helping photos with high brightness and clear details. With this system, the machine can meet a variety of user needs, from landscape photography to portrait photography. Equipping a high-resolution camera system in the A9 2020 has shown that OPPO has always listened to the needs of users and focused on improving photography in the mid-range segment.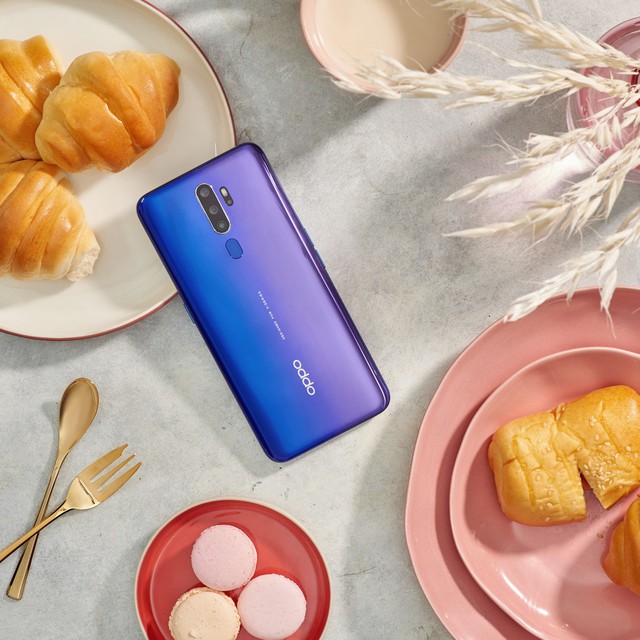 In addition, OPPO also integrates for the new generation A series of Super Night Mode 2.0 (Ultra Night Mode 2.0) to reduce grain, improve dynamic color range, for bright and clear night shots.
At the same time, this camera system also supports electronic image stabilization, helping 4K movies made by A9 2020 return to be clearer, anti-blur and vivid colors.
Terrible RAM, powerful performance improvements
A further need that users want in mid-range smartphones is the ability to handle tasks as well as strong gaming performance. And this is also the strong point that OPPO brings to A9 2020.
OPPO has surprised the domestic mobile market by integrating 8 GB RAM into the smartphone generation mid-range A9 2020. It has also been upgraded to 128 GB memory, supporting 3 slots including 2 SIM cards and one microSD card slot, can support expansion of an additional capacity of 256 GB.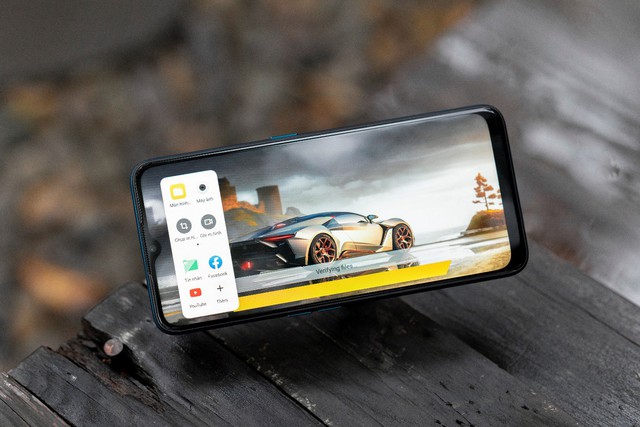 At the same time, this device uses Qualcomm Snapdragon 665 chip, which has 8 64-bit processor cores. Compared to the previous generation of the A series, the new processor improved 40% more processing capacity, increased by more than 100% in graphics capabilities and significantly lower power consumption.
Targeting young people and gamers, OPPO has also included Game Boost 2.0 technology on the A9 2020, improved Frame Boost and Touch Boost, resulting in a faster game experience and higher response speed. New improvements help reduce lag and jerky of the touch screen, increasing the speed of response for gamers.
Super large battery with premium, sophisticated design
A familiar taste of the A series is the battery capacity, which has been highly appreciated by users in the past. OPPO A generation has a large battery capacity, long usage time and so is A9 2020. This generation is upgraded to 5,000 mAh battery capacity, can be used continuously for 16 hours.
OPPO also brings the OTG power sharing feature of its high-end models to Generation A, which allows charging between two OPPO phones together via a cable. Thus, in an urgent situation requiring recharging, OPPO A9 2020 friends can share batteries with each other easily with just one cable.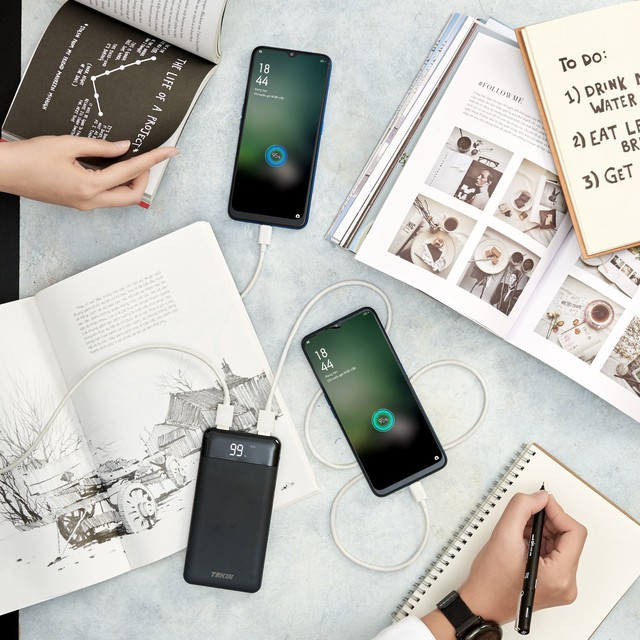 In addition, OPPO also improved the design, applying the 3D color movement philosophy, the body is made of four curved 3D panels, making the phone slim and fit in the palm. This is also the design from the high-end line that OPPO favored to mid-range devices. And the front has a new generation screen with a 6.5-inch screen size, which helps the screen-to-body ratio reach 89% and is protected by Gorilla Glass 3+.
In addition, the A9 2020 screen is taken care of by OPPO with Sunlight Screen technology that improves the ability to read content under strong light. The technology also maintains color accuracy on screens in various environmental conditions. The OPPO A9 2020 also has an eye protection mode, reducing blue light to help users read more safely at night.
Smart interface with many handy assistants
OPPO A9 2020 uses ColorOS 6 operating system based on Android 9 with a simple interface, small icons and clear fonts, suitable for most users.
ColorOS 6 creates accents with quick-screen animation effects inspired by natural landscapes, such as sunrise, rain, hills and oceans. At the same time, the feature of manipulating by manipulating the swipe on the screen makes it easy for users to use with one hand.
In addition, ColorOS 6 has many smart assistants, allowing important information to be displayed on the home screen cards or music festival feature, allowing multiple phones to connect to the same LAN. via Wi-Fi to sync, play the same song together.
Great gift when booking in advance – Double the energy, double the experience
This is also a very important reason that this product is worth it, the price that OPPO offers in Vietnam is 6.9 million for a generation of smartphones with 4 cameras, and a huge configuration of 8 GB RAM. . More specifically, from September 12, OPPO officially introduced the reservation program for A9 2020 with many attractive gifts.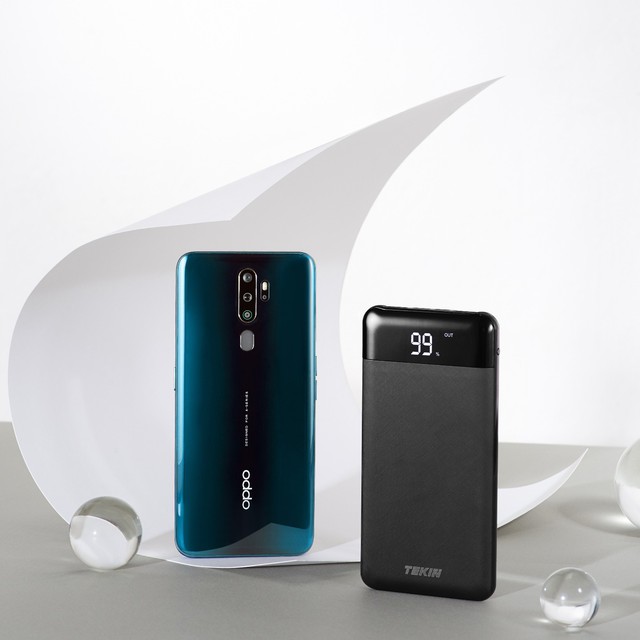 Specifically, the reservation program for OPPO A9 2020 starts from September 12 to the end of September 27, 2019 and officially opens for sale from September 28, 2019. Customers who deposit VND 500,000 will receive a 10,000 mAh smart backup battery and 0% interest installment with interest. In particular, the smart backup battery 10,000 mAh has a stylish design, thin and compact. This battery is equipped with 2 microUSB and Type-C input ports, supports 2 USB Output ports to charge 2 devices at the same time. This battery also has the ability to recharge very fast, within 6 hours.
With extremely impressive features and many attractive gifts when booking in advance, OPPO A9 2020 promises to become one of the most affordable mid-range smartphones today.
Source : Trí Thức Trẻ