OnePlus first launched the Vietnamese market with a shocking 800 "evaporated" in 29 minutes
The event rocked the Vietnamese smartphone market: 800 OnePlus machines got new owners after 29 minutes
Right after the online launch event ended on the evening of August 29, 2020, Mobile World also released the OnePlus 8 Pro 5G "flagship killer" and the OnePlus Nord 5G "mid-range king". The first 30 minutes of selling is really a boom time, marking the first record for OnePlus Vietnam.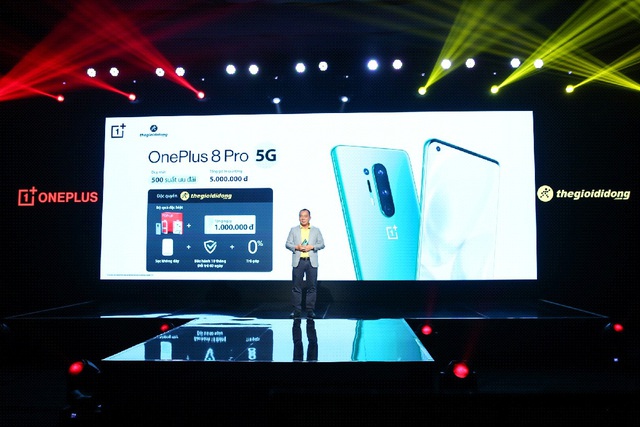 According to statistics, 200 OnePlus 8 Pro 5G has a new owner within 7 minutes of selling. Meanwhile, with OnePlus Nord 5G, within 29 minutes of opening, 600 products have followed customers home.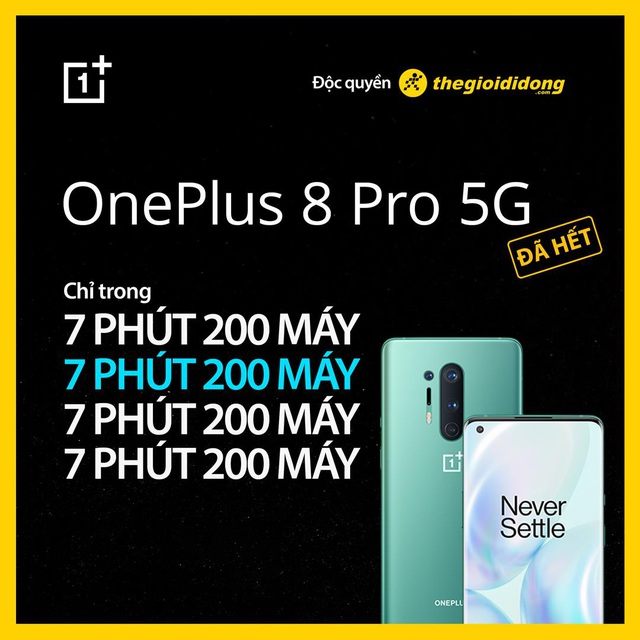 Considering the current situation, the fact that OnePlus officially entered the Vietnamese market and achieved initial successes is very impressive. Choosing the right timing for its smart strategy and serious vision, the genuine OnePlus quickly wins love not only from fans but also from new users. The handshake with Mobile World is a wise step, committed to providing customers with quality products, reasonable prices and attentive after-sales service. It is the system of about 1000 retail stores nationwide of The Gioi Di Dong chain that will contribute to bringing OnePlus closer to consumers, from product experience, sales consultation to warranty, exchange.
The first two smartphone representatives – the OnePlus 8 Pro 5G and the OnePlus Nord 5G – both achieved record sales, showing the attraction of this flagship killer brand. In addition, the important factor that makes customers agree to "go down money" to buy the device is also thanks to an impressive incentive program. The first 500 purchases of the OnePlus 8 Pro 5G received a gift set worth 5 million VND, while the first 1000 OnePlus Nord 5G devices included a Bullets Wireless Z headset worth 2 million VND. And yet, Mobile World CEO also gave away 200 OnePlus 8 Pro 5G and 600 OnePlus Nord 5G slots with incredible reduction. The combination of brands, products, strategies and incentives has helped OnePlus to have the opening shot to shake the Vietnamese phone market.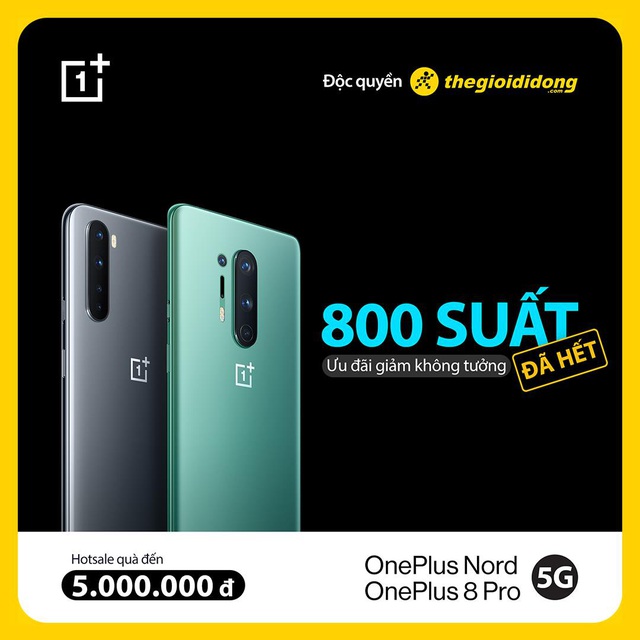 OnePlus 8 Pro 5G and OnePlus Nord 5G are priced at 23,990,000 VND and 13,990,000 VND, respectively, exclusively at Mobile World system nationwide. Customers who buy the machine are entitled to 18 months warranty and return it in the first 60 days. The program to buy OnePlus with attractive gifts is continuing on the Gioi Di Dong website, but soon to end, let's quickly own two smartphone representatives worth buying in the current market.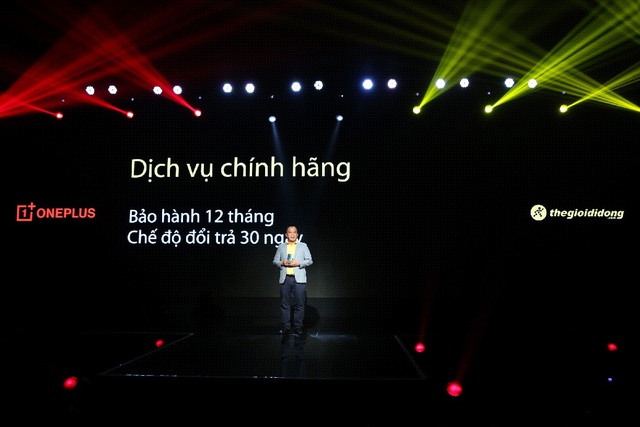 Source : Genk