OnePlus 8 and 8 Pro launched: 120Hz display, Snapdragon 865, 30W wireless charging, record high price
On the evening of April 14, at an online event held in Europe, OnePlus officially introduced the new OnePlus 8 and OnePlus 8 Pro, two of its latest smartphones to succeed the series. The new OnePlus 7T pair launched half a year ago. With the new OnePlus 8 duo, OnePlus is no longer a "flagship killer" brand anymore when it is the first time in OnePlus' smartphone history that the price has reached the $ 1,000 mark.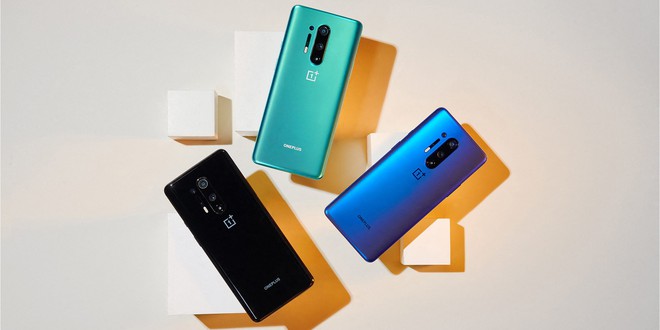 OnePlus 8
With the standard version, the user does not have too many notable upgrades. In general, OnePlus 8 can be considered as a slightly upgraded version of the configuration of the previous OnePlus 7T. Users will still have a familiar design language, however, OnePlus 8 now looks more like OnePlus 7T Pro, because the main camera cluster on the back of the device has been placed vertically, instead of placed in a tissue – circle like OnePlus 7T.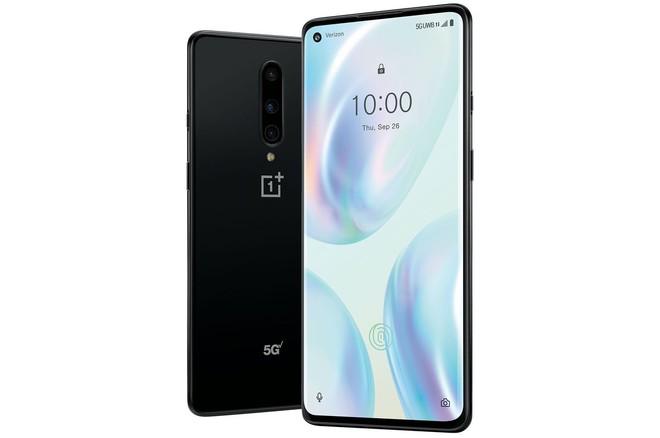 In addition, OnePlus 8 also moved up to use a "mole" screen instead of a "water drop" screen like its predecessor. In terms of specifications, OnePlus 8 retains the 6.55 inch Fluid AMOLED screen, Full HD + resolution and 90Hz refresh rate, no difference compared to OnePlus 7T.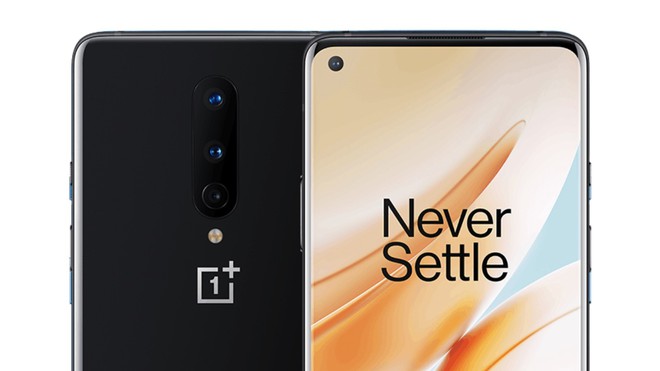 Regarding the camera, there will be some minor changes to the types of lenses. Specifically, on OnePlus 8, OnePlus has removed the 2x telephoto camera on OnePlus 7T and replaced it with a 2MP macro camera. Thus, now OnePlus 8 will only be equipped with a regular 48MP camera and a super wide-angle 16MP camera, plus a macro camera, rather than a telephoto camera like on the OnePlus 8 Pro or OnePlus 7T. In addition, the ultra-wide camera of the OnePlus 8 also offers a wider angle than the previous generation (focal length converted from 13mm to 17mm).
OnePlus 8 is equipped with Snapdragon 865 5G chip, 8 / 12GB RAM and 128 / 256GB memory. The battery of the device has a capacity of 4300mAh. Standard version does not support wireless charging and IP68 water resistance.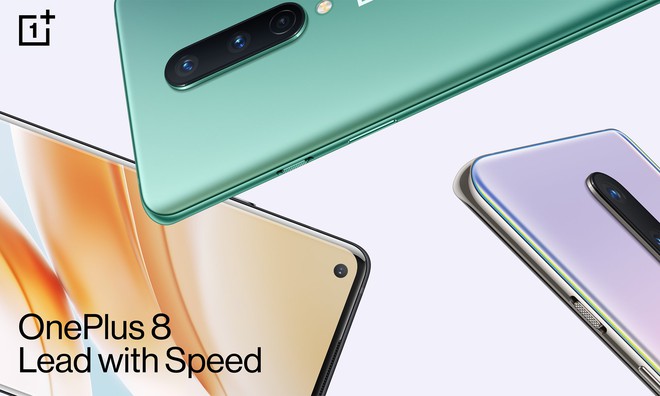 OnePlus 8 starts at $ 699, or $ 16.3 million for 8GB RAM / 128GB internal storage. The 12GB / 256GB version sells for $ 799, or about $ 18.6 million. It has 4 color options: Onyx Black, Glacial Green, Interstellar Glow, Polar Silver.

OnePlus 8 Pro
It seems the whole "elite" is OnePlus put into the Pro version. On the front, OnePlus 8 Pro is equipped with a 6.78 inch Fluid AMOLED screen, 1440 x 3168 resolution, HDR10 + support, and the ability to display up to 1 billion different colors, and has a 120Hz refresh rate. and 240Hz touch scan frequency. For those who do not know, this screen of OnePlus 8 Pro has almost 100% specifications and quality compared to OPPO Find X2 Pro.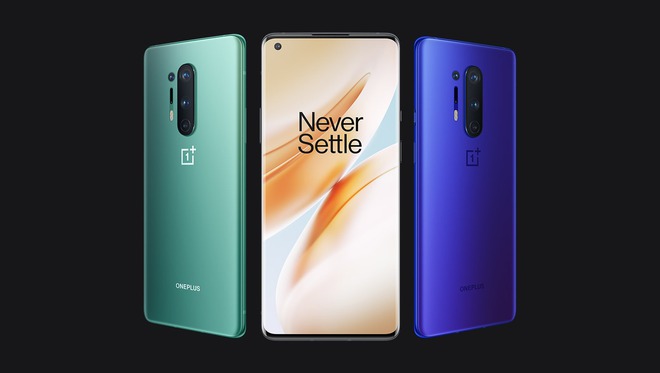 Notably, this year, similar to OPPO or Xiaomi Redmi, OnePlus has also "retired" the design of the popular recessed camera on the Pro line to replace the "mole" screen design. Perhaps for some users who prefer a "flawless" design, they will be somewhat disappointed.
The camera of OnePlus 8 Pro also has strong upgrades, it has a 4-camera cluster including: a 48MP f / 1.8 main camera, a 3x 8MP f / 2.4 telephoto camera, an ultra-wide-angle 48MP f / 2.2 camera and a camera 5MP f / 2.4 depth measurement. The layout of this camera assembly on the back is only slightly changed from the previous generation.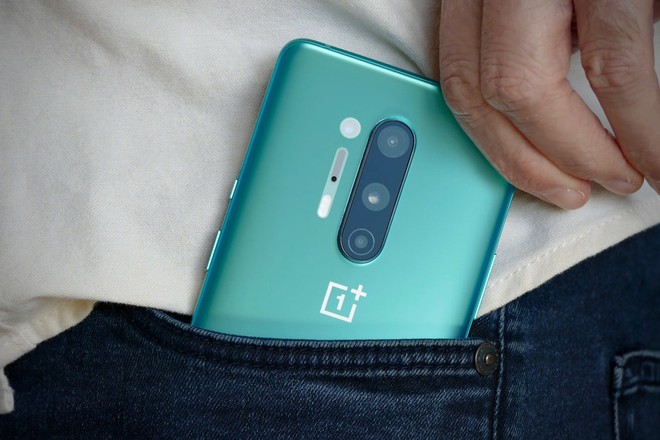 In addition, on the current OnePlus 8 and 8 Pro versions, OnePlus has changed the logo on the back, not much different from the old one, but if you do not pay close attention, it will be difficult for users to see the difference. .
In terms of hardware configuration, just like the standard version, OnePlus 8 Pro is equipped with Snapdragon 865 5G chip, 8 / 12GB RAM and 128 / 256GB ROM.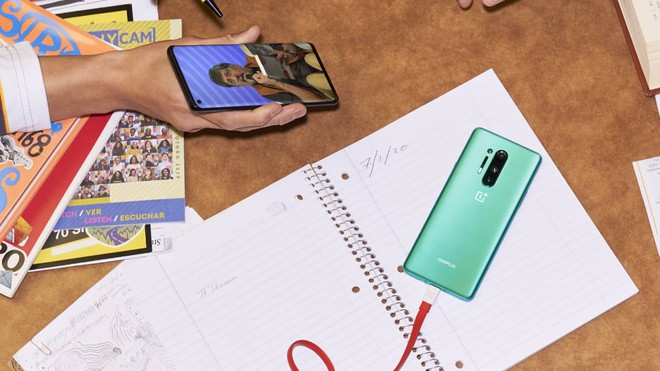 Two new features added to OnePlus 8 Pro are wireless charging / quick-charging as well as water-resistant, IP68-rated dust and dirt that were not of great interest to OnePlus, but now both are available on the device. OnePlus 8 Pro version. It has a 4510mAh battery, supports Warp Charge 30W fast charging technology and 30W wireless fast charging, and supports 3W wireless reverse charging. Of course, to equip both of these features, OnePlus had to push the price of the device up quite high.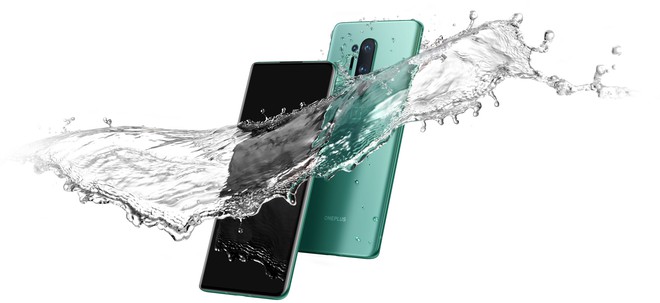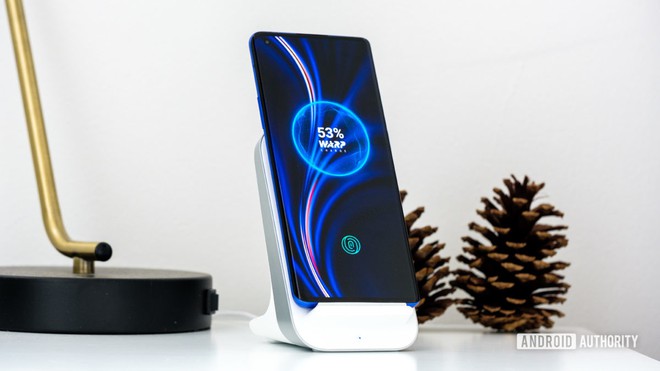 OnePlus 8 Pro will be sold with 3 color options: Glacial Green, Ultramarine Blue, Onyx Black and the starting price of $ 899, equivalent to VND 21 million for 8GB RAM + 128GB ROM version. If you want to "buy" 12GB RAM + 256GB ROM, users will have to spend 999 USD, equivalent to 23.4 million, this is the first time the price of a OnePlus smartphone reached the threshold of 1000 USD, get rid of the mark " flagship killer "cheap high configuration.
Source : Genk