One minute of change of mind, young men were banned from buying goods for the next 980 years and feedback from Taobao
Recently, Chinese media reported that a young man was banned from buying goods by the country's largest online shopping system until 2999.
Earlier, on January 17, 2020, Zhou young man from Fujian province, publicized on social networks that he had been locked out of the account by the online shopping system Taobao for 10 years. And the ban lasted until 00:00:01 on January 1, 1999, meaning it lasted for 980 years.
It is known that the ban appeared after Chu ordered an expensive Omega watch worth 32,999 yuan (about 108 million VND) at the end of 2019. After finishing the order, it was unknown for what reason. 1 minute later, Mr. Zhou decided to press the cancel button and request a refund.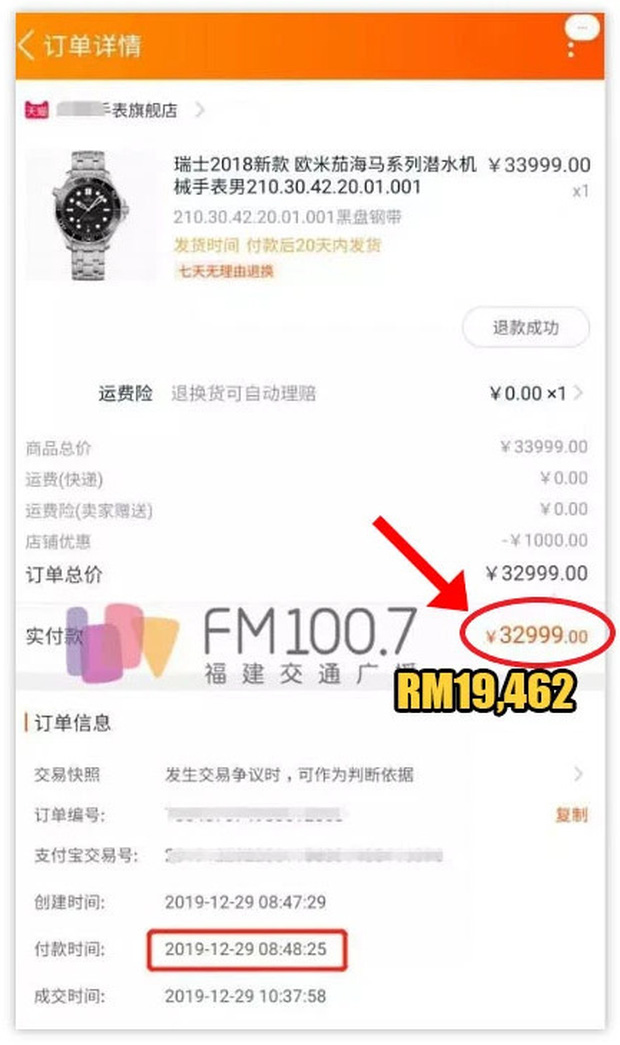 The high-value order that Mr. Chu placed on December 29, 2019.
Shortly thereafter, the young man reflected on the customer service of Taobao but they responded that it could not solve this case. Warming up because his 10-year account has been locked, Mr. Zhou contacted Fujian Province FM100.7 radio. A day later, he was blocked by Taobao account.
Mr. Zhou also shared that the Taobao representative contacted him again to resolve this issue. They said that for the whole of 2019, Mr. Zhou spent 130,000 yuan (about 425 million VND) and paid via Alipay. Among these, there was a transaction worth more than 30,000 yuan and the transaction was canceled within 1 minute of the successful order.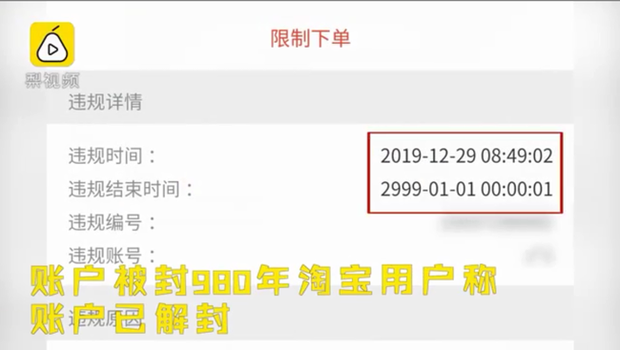 Zhou's account was locked until 2999.
The Taobao system automatically locked down the accounts of Zhou young men after detecting anomalous activity from users: Mr. Zhou did not engage in such high-value consumer behavior in previous shopping cycles and when incurred high value transactions and unexpectedly canceled orders. Taobao locks the user account for security reasons.
Currently, Taobao has dealt with the incident when the media "got their hands on". Mr. Zhou's shopping account has been removed from the ban and working normally.
Source: Sina, Pear Video
Source : Genk