On hand Xiaomi 20W charger for iPhone: Price 130,000 VND, fast charging like Apple charger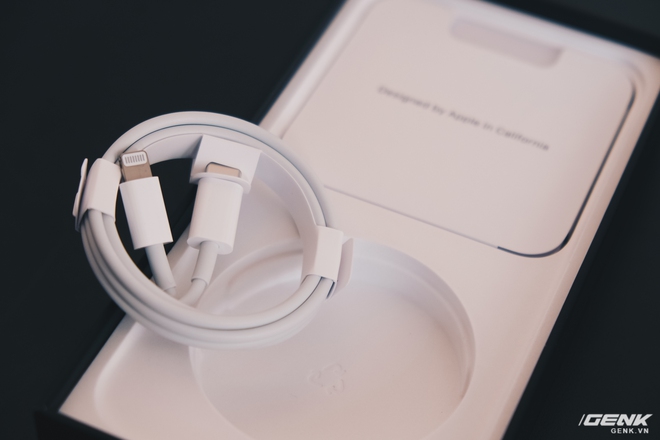 On the iPhone 12, Apple removed the bundled charger and only included a USB-C to Lightning charger. Because the majority of users do not have a charger with USB-C output, so the demand for such a charger also increases.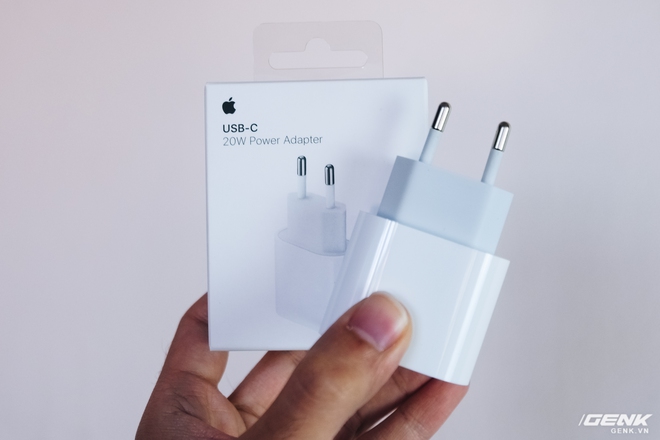 Apple also took this opportunity to release a 20W USB-C charger. However in Vietnam, this charger is currently in a state of "out of stock" and the price is pushed up (up to nearly 1 million VND), while there are no outstanding features in terms of size or features. .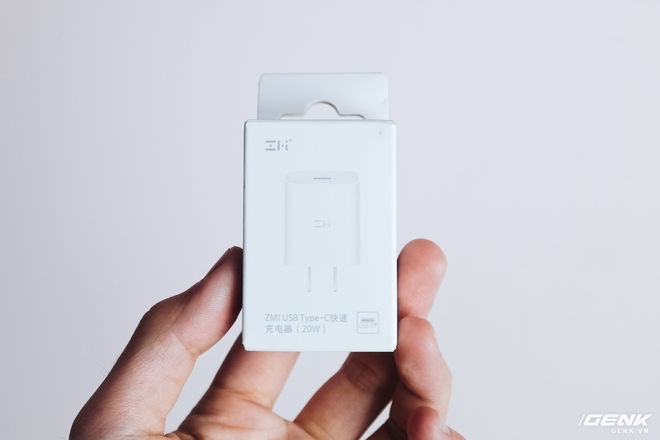 In response to market demand, Xiaomi also quickly launched a new 20W charger under the ZMI brand name. This charger also uses USB-C output and supports the USB PD (Power Delivery) standard like Apple's charger, so it is fully compatible with iPhone generations. In particular, the price of the ZMI charger is only 130,000 VND, significantly cheaper than Apple's products.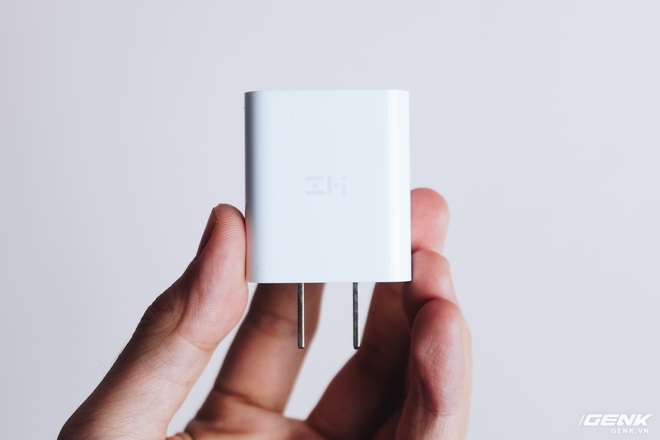 The charger has a fairly simple design with a white tone and the ZMI logo.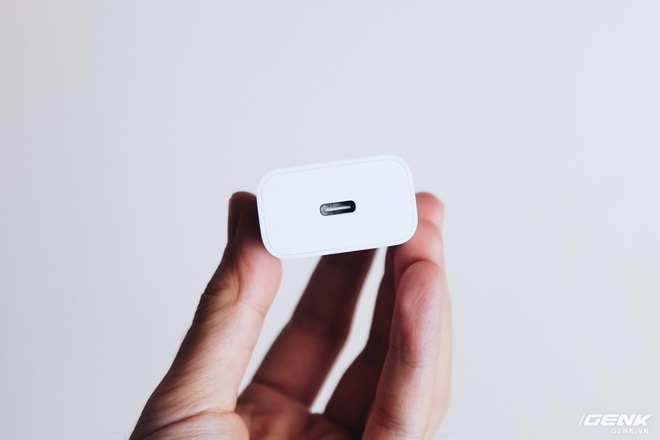 It comes with a single USB-C port. To quickly charge the iPhone, users will need to add a USB-C to Lightning cable, which is included in the box of the iPhone 12 or can be purchased outside for about 300,000 VND.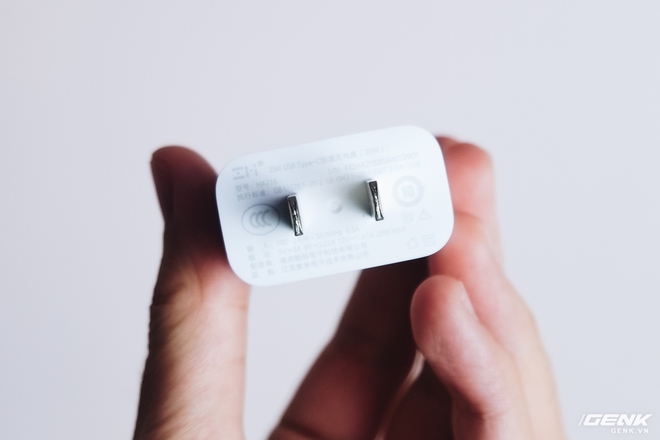 Some parameters are printed on the bottom. The charger has 9V-2.2A output current, allowing fast charging for supported iPhone models.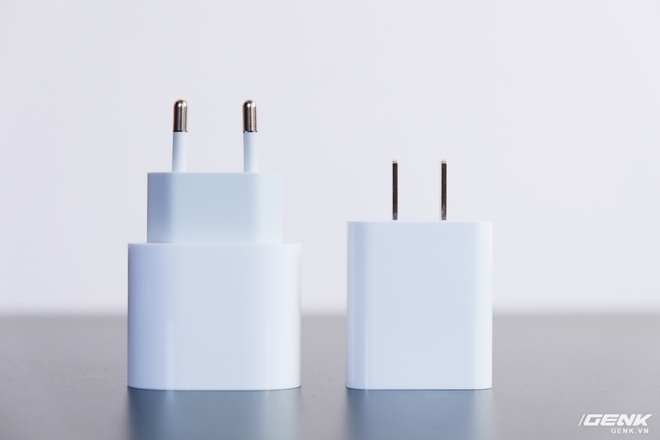 Despite having the same capacity of 20W, ZMI's charger (right) is significantly smaller in size than Apple's charger, making it convenient for users to carry around.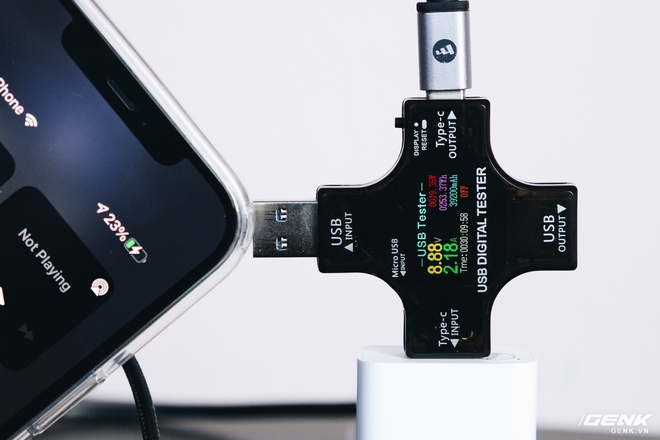 Test charging an iPhone 12 Pro Max from 20%, charging ZMI can reach charging capacity fluctuating in about 19.5W, according to parameters.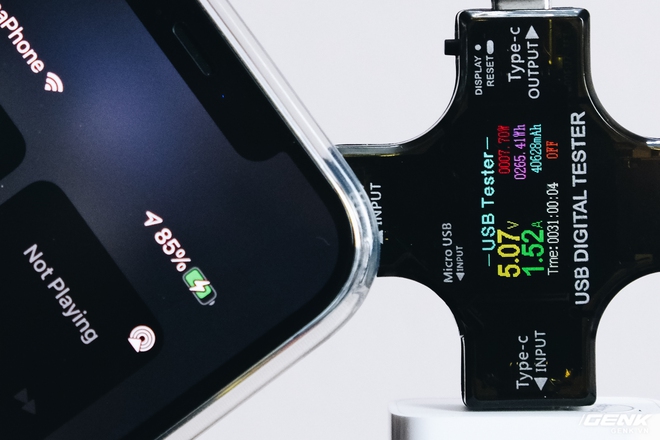 And like Apple chargers, after 60%, the capacity of the ZMI charger gradually decreases to avoid damaging the battery. For example, in the picture, when at 85%, the charging capacity is only 7.7W.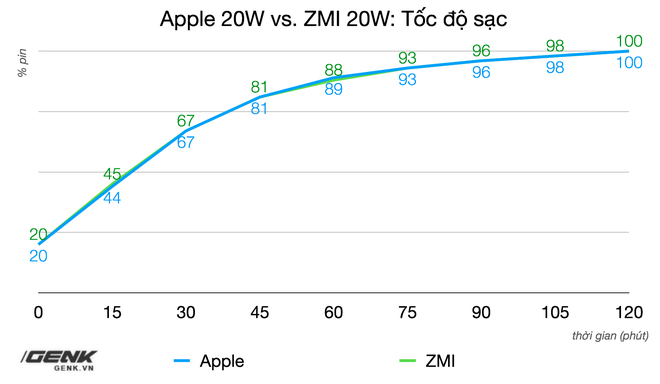 In fact, when compared to Apple's 20W charger, the ZMI charger gives a charging speed equivalent to each%.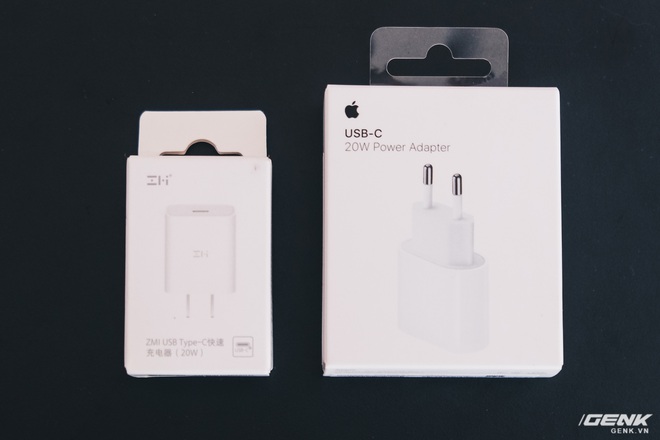 With a price of only 130,000 VND, the ZMI 20W charger is an economical choice for iPhone users who want to quickly charge their device, especially when compared to genuine Apple chargers.
Source : Genk