On hand Redmi K40 Gaming: Smartphone gaming with strong configuration, cheap price but lack of Google services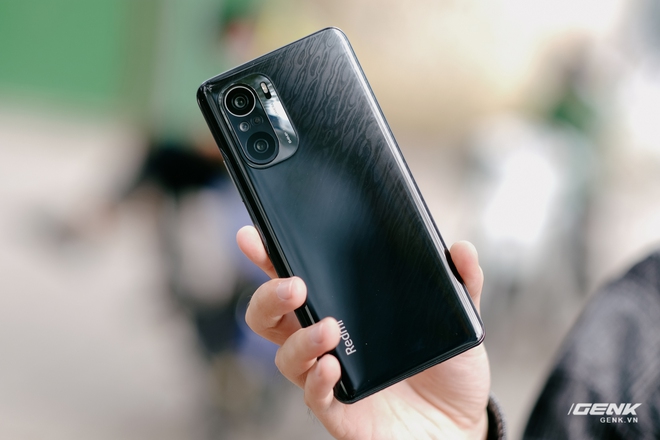 Redmi K40 series with two versions K40 and K40 Pro low-cost, high-configuration smartphones are preferred by users.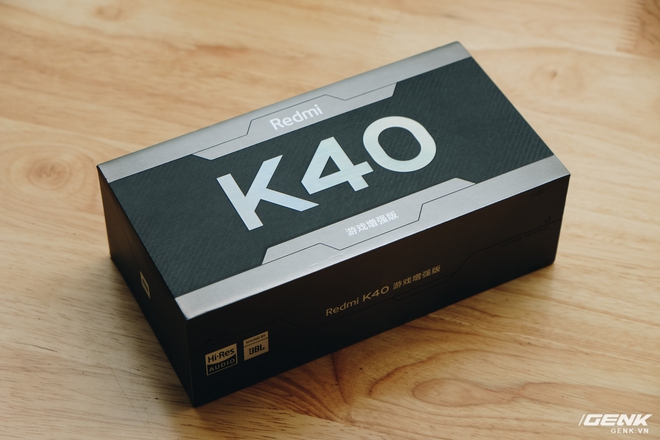 However, not stopping there, recently Redmi has continued to launch the K40 Gaming, a version for gamers.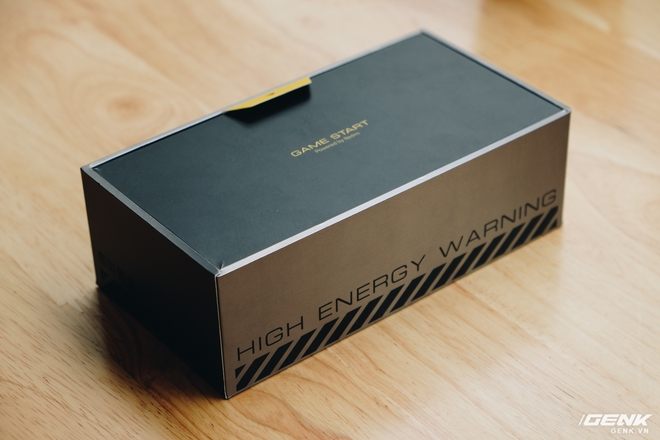 Like many other devices for gamers, Redmi K40 Gaming shows the pitiness right from the box.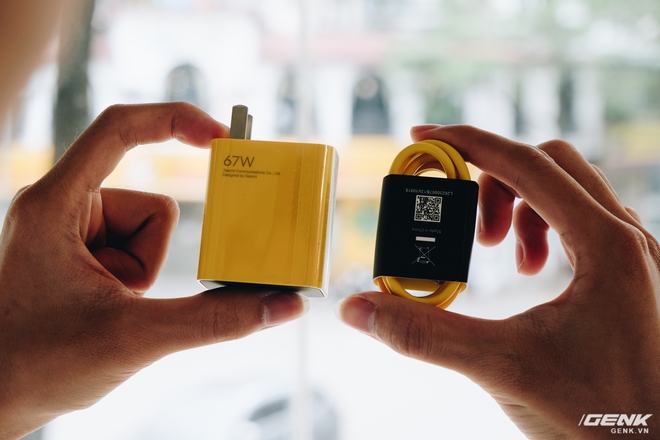 In addition to the traditional transparent case, it comes with a fast charger with 67W of power. This charger comes in a yellow tone, instead of the traditional white.
This is the Redmi K40 Gaming. The overall design is quite similar to the Redmi K40 / K40 Pro, but adds some "gamer" lines.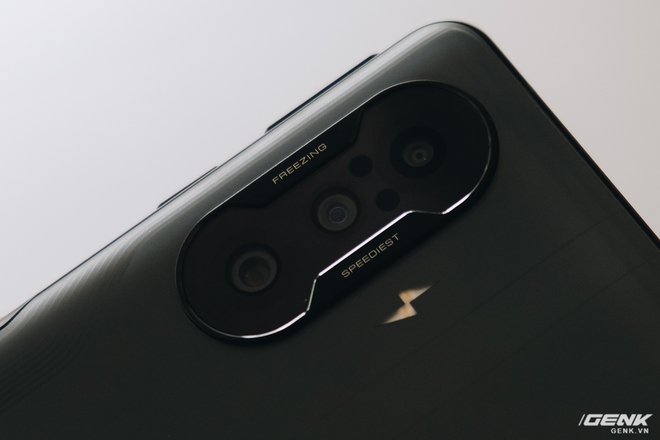 The camera cluster added a few lines of text such as Freezing (freezing), Speediest (the fastest). Stylized flash in the form of a unique lightning bolt.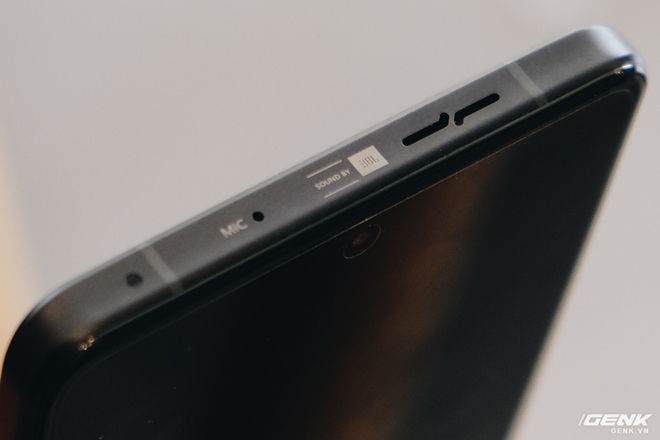 Likewise, the speaker slot is stylized in its own style. K40 Gaming has dual speakers in partnership with JBL.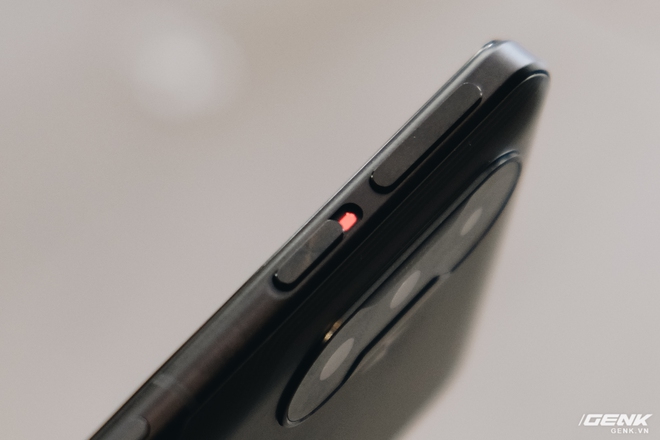 The most prominent feature on the design of Redmi K40 Gaming is the two trigger buttons located on the right edge of the machine. There are already many gaming smartphones with triggers, but they are in the form of pressure induction and do not feel good when playing games.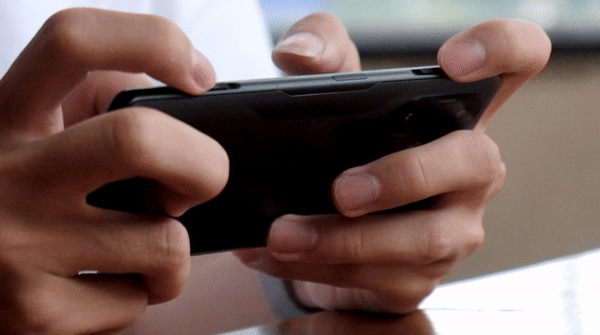 Xiaomi overcomes this situation by giving K40 Gaming a physical trigger button. By default, to avoid mistaken clicks, this trigger button will not be clickable. The user will need to push the two buttons next to the station to activate the trigger.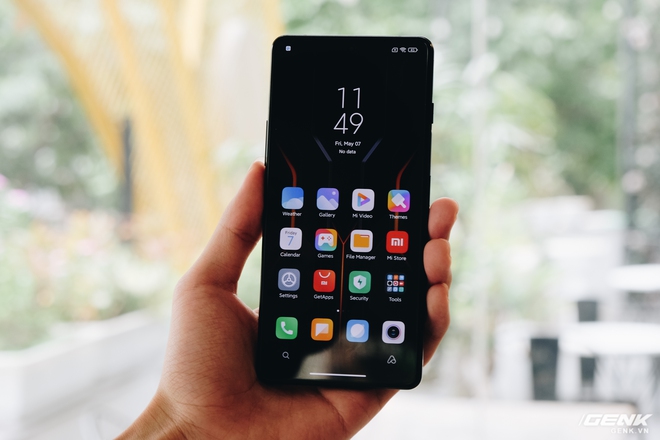 Redmi K40 Gaming has a 6.67 inch screen, Full HD + resolution and OLED technology.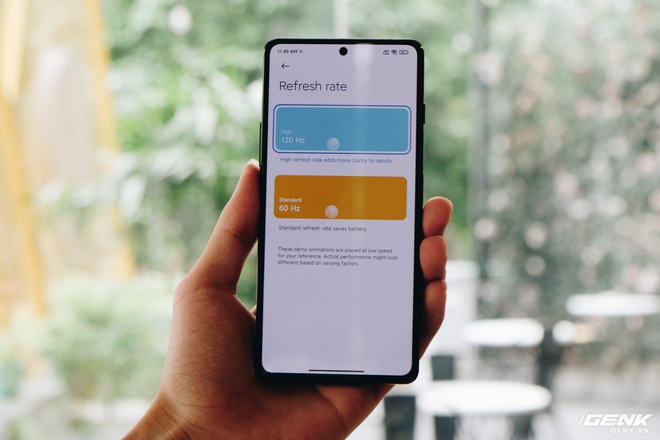 A high refresh rate (120Hz) display is a must-have standard for every gaming smartphone, and K40 Gaming is no exception.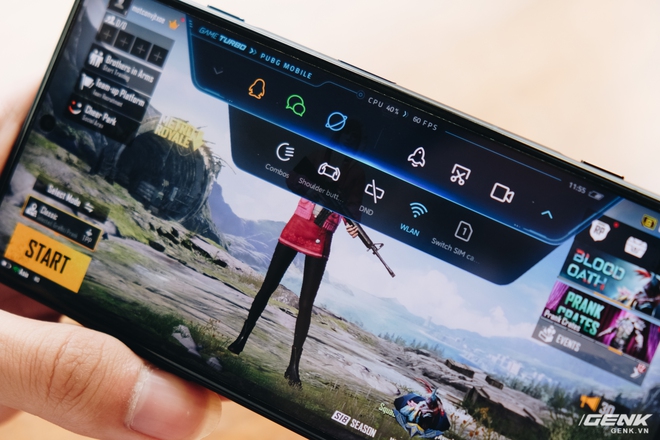 As a gaming smartphone, so K40 Gaming is packed with features to support gamers. While in the game, users can quickly check FPS, CPU usage, enable do not disturb, take photos / record screenshots or enable high performance mode.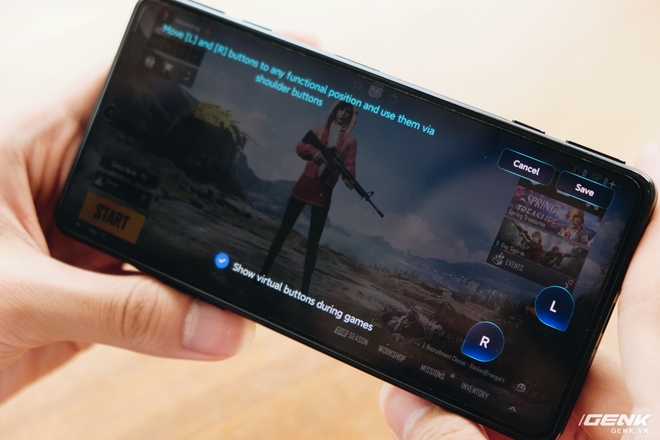 As mentioned above, the Redmi K40 Gaming has two physical trigger buttons. The user can assign these two triggers to two on-screen touch buttons.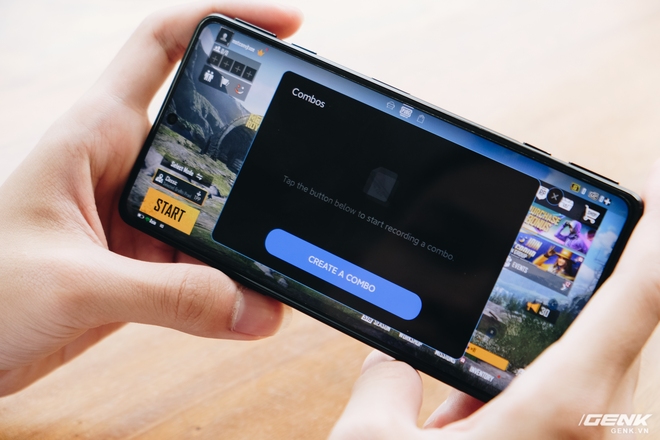 Users can also record a number of repetitive operations (combos), and perform that combo with just a single touch.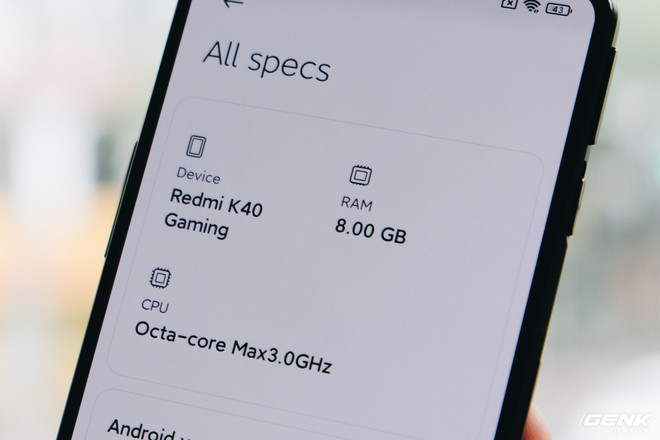 K40 Gaming also has some differences in configuration compared to the regular version. In particular, the most significant is the switch to use the MediaTek Dimensity 1200 chip, instead of the Qualcomm Snapdragon 870/888 chip as on the K40 / K40 Pro.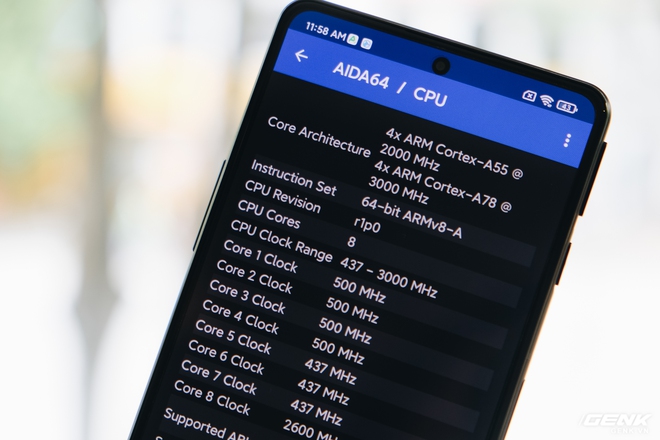 Dimensity 1200 is the most powerful chip of MediaTek today with 4 Cortex-A78 cores and 4 Cortex-A55 cores. In addition, it also has built-in 5G modem.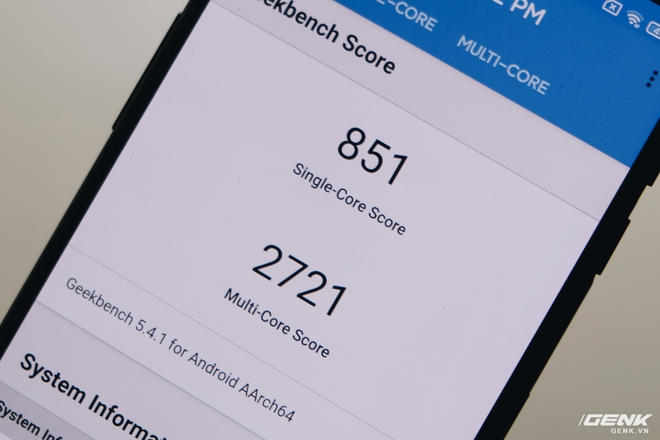 Through Geekbench tool, Dimensity 1200 on K40 Gaming gives CPU score on par with Snapdragon 870 on Redmi K40.
K40 Gaming features a 3-camera system including a 64MP main camera, an 8MP ultrawide camera and a 2MP macro camera.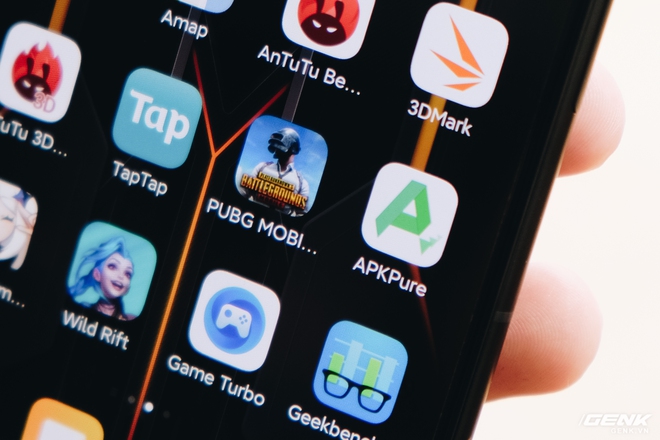 The most prominent issue of Redmi K40 Gaming is the software. Unlike some other portable Xiaomi devices, there is currently no way to install Play Store and Google services on K40 Gaming. At the moment, buyers will be forced to install apps via APK files, and Google services won't be able to use them either.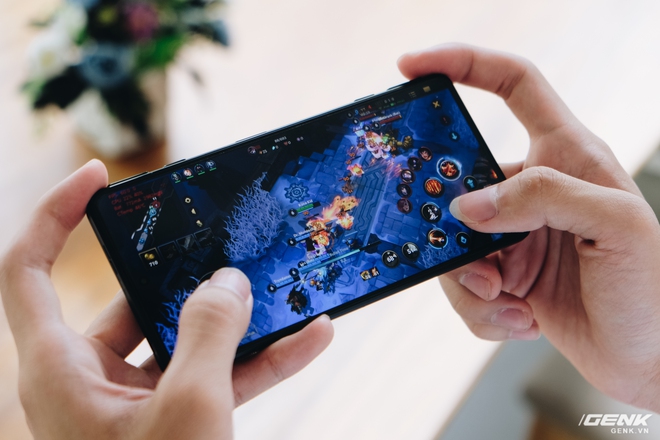 Redmi K40 Gaming is priced from 7.1 million VND for 6GB RAM version, 128GB internal memory and the highest 9.6 million VND for 12GB RAM version, 256GB internal memory.
Redmi K40 Gaming Configuration:
– CPU: MediaTek Dimensity 1200 5G
– RAM: 6/8 / 12GB
– Internal memory: 128 / 256GB
Screen: 6.67 inch, Full HD +, AMOLED, 120Hz
Main camera: 64MP f / 1.7 (main) + 8MP f / 2.2 (ultrawide) + 2MP (macro)
– Secondary camera: 16MP
– Battery: 5065mAh, fast charging 67W
Thank you to Phone or store for helping us make this article!
Source : Genk