Official iOS 13.7: COVID-19 exposure detection works independently, no need to download third party apps
After a short release of test versions for developers, today, Apple has officially launched iOS version 13.7 for iPhone, iPad and iPod touch devices. The new update enhances COVID-19 exposure notification when it can function automatically without the need for a 3rd party app.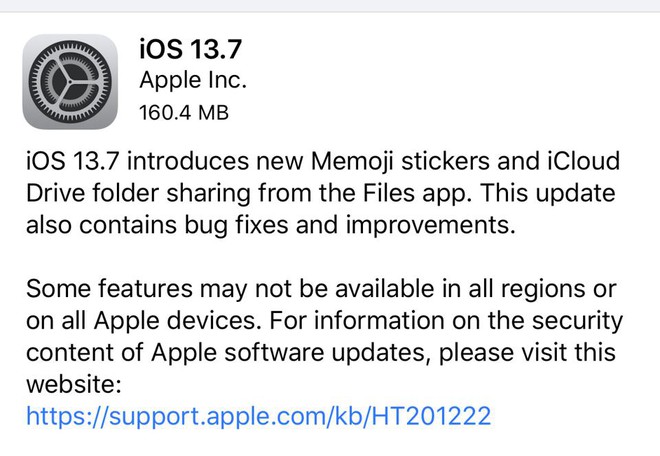 Apple and Google have previously worked together to announce the COVID-19 exposure notification feature on Android smartphones and iPhones. The two companies say there will be two stages in the process of developing the technology. The first phase appeared on iOS 13.5, requiring users to download a third-party application provided by the local area where they live in order to enable exposure notification.
At that time, Apple and Google also announced a second phase, where exposure notification was no longer dependent on local 3rd party apps. Now with the iOS 13.7 update released, phase two is officially rolled out.
At this second stage, the user will still be required to download an authorized health application to participate in the notification system. To enable this feature, users need to access the Settings app from iPhone, select the region and where they live, and then activate Exposure Notification.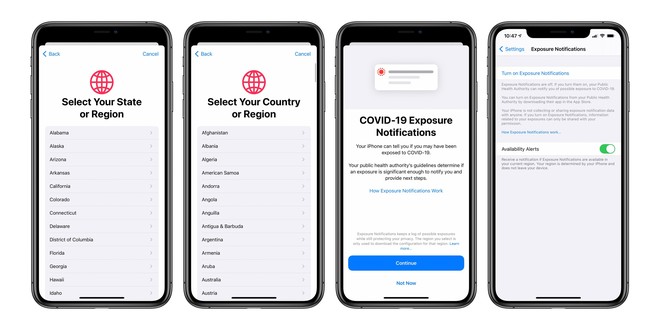 Up to now, Apple and Google announced that 25 regions and territories, accounting for 55% of the world's population, are using this exposure notification system.
On iOS 13.7, the new exposure notification feature can self-identify the places a user has gone, anyone they come into contact with within a radius of less than 2 meters will be recorded through a code swap. encrypted (encrypted tokens). The system will continuously send and receive Bluetooth signals, and then if anyone on the list to whom the user has previously been exposed tested positive for COVID-19, they will be notified of exposure. A medical application will be required to load and, of course, only authorized apps have access to the exposure notification feature's data.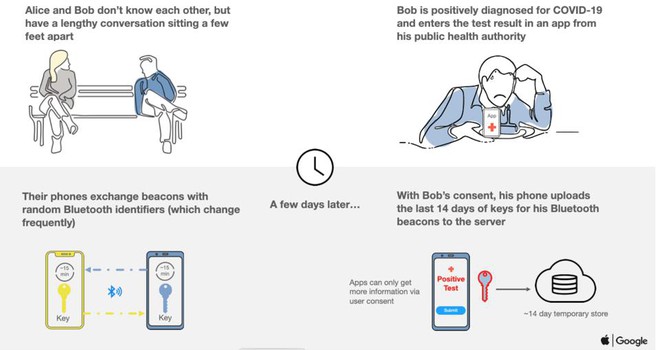 How the exposure notification works
Some things to note:
– The exposure notification system will automatically activate when enabled, you don't need to do anything
– Location data is not collected, the system merely tracks who you have come into contact with
– Everything is completely anonymous until you enter personal information into authorized health agency applications
Currently, iOS 13.7 has officially been released. To update to the latest version of iOS, go to Settings> General> Software Update , download and install iOS 13.7.
Source : Genk