Nvidia reveals the surprise truth of the $ 1,499 RTX 3090 VGA, which goes on sale tomorrow
Nvidia's RTX 3080 video card appears to be the 4K gaming champion, which we all have come to expect, with an attractive $ 699 price tag. However, to be able to buy the RTX 3080 at this point is not easy, all retailers are out of stock, while some sell them on eBay for up to thousands of dollars.
At the same time, Nvidia is preparing to launch a more powerful VGA, the RTX 3090, which is expected to go on sale tomorrow. The RTX 3090 costs twice as much as the RTX 3080, but according to a recently leaked review, the performance of the RTX 3090 is only 10% higher than the RTX 3080.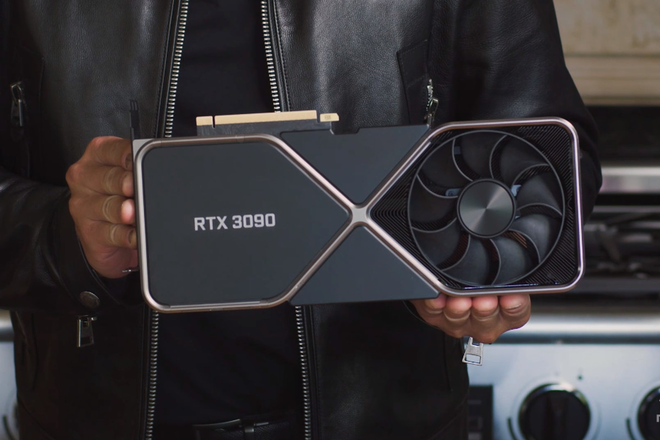 Today, before selling the RTX 3090, Nvidia revealed the truth about this VGA. Accordingly, the RTX 3090 is equipped with a huge 24GB GDDR6X memory. It's actually designed for 8K gaming and other giant projects. As for 4K gaming, Nvidia admits the RTX 3090 is only 10-15% stronger than the RTX 3080.
And even if you accept that for an extra $ 800 for the RTX 3090, Nvidia warns that VGA numbers will be very limited. Nvidia's representative said:
"We make the RTX 3090 for a certain group of people, just like TITAN RTX before. We would like to apologize in advance, that this product will be on sale in a limited quantity. We know it can upset the consumer, we are working with our partners to increase supply in the coming weeks.
So the question is, do you play games with 8K resolution? If you're only gaming with 4K resolution, then spending an extra $ 800 to buy the RTX 3090 instead of the RTX 3080 would be a pity.
Reference: theverge
Source : Genk