Nvidia declares war on Intel: Launches its first CPU based on ARM mobile architecture, with 10 times more performance than Intel's server chip
To this day, Nvidia is still a brand associated with the world of graphics processor chipsets. However, at the recent GPU Technology Conference, Nvidia showed off its first CPU processor chip, which will be used for data centers.
Nvidia's new CPU processor chip is named Grace, after the pioneer in the field of computer science – Grace Hopper. Nvidia's Grace chip is designed based on the ARM mobile architecture, promising to deliver 10 times more performance than today's most powerful servers equipped with Intel chips.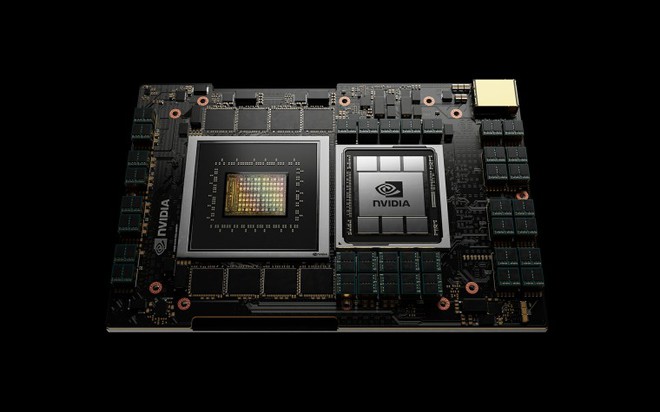 The reason why the performance of the Nvidia Grace chip is significantly improved, is thanks to Nvidia's NVLink technology. The technology provides data transfer speeds of up to 900GB / s between the CPU and GPU, which, according to Nvidia, is 30 times faster than today's top servers. In addition, the use of LPDDR5x RAM will also provide twice the bandwidth of DDR4 RAM.
Following the announcement of entering the CPU market share, Nvidia is now a three-chip company (specializing in both CPUs, GPUs and DPU). "Advanced AI and data science are pushing computer architecture beyond its limits, to handle unimaginable amounts of data," said Nvidia founder and CEO Jensen Huang . Along with the GPUs and DPUs, CPU Grace provides the third platform technology for the server's computing and data processing capabilities.
Nvidia said it may have to wait two more years for these Grace chips to be officially shipped. But as of now, the National Swiss Supercomputer Center (CSCS) and the US Department of Energy's Los Alamos National Laboratory have announced plans to use Nvidia Grace chips for their data centers. .
This could be a huge threat to Intel, which is a giant that makes processor chips for data centers. Intel struggled to compete with AMD in the computer chip segment, and then in turn Apple produced its own processor chips based on the ARM mobile architecture, now even Nvidia is threatening the whole segment. data center chip.
Reference: neowin
Source : Genk