Not yet launched, iPhone 9 has been predicted to be a nasty opponent of Pixel 4a
Of course, this is not surprising, considering that the price of flagship smartphones over time has exceeded the reach of ordinary consumers – if you are interested in a new, genuine smartphone, then you often have to Ballast bags of at least USD 1,000.
Naturally, not everyone wants to spend all their money just to own a new phone, especially when today's smartphones are much more durable than many years ago. New smartphone models, both in terms of design and features, have enabled good-priced devices with impressive hardware to grow like mushrooms after rain. Indeed, that's why the iPhone SE is so popular, and also why many people are extremely excited to hear that Apple is about to launch iPhone 9, a device that is supposed to continue. iPhone SE successes.
However, Apple is not the only company intending to launch a well-priced, high-performance smartphone. This year, Google will introduce the Pixel 4a product line to replace Pixel 3a / 3a XL. We still do not know the expected launch time of Pixel 4a, when the I / O 2020 conference of the search giant was canceled due to Corona virus concerns.
The Pixel 4a, similar to the Pixel 3a, will give users a powerful piece of hardware, at an affordable price. And if you're curious what the Pixel 4a will look like, here's the first leaked image of it that just surfaced on the internet a few days ago. Pay attention to the camera "punched" in the upper left corner of the screen.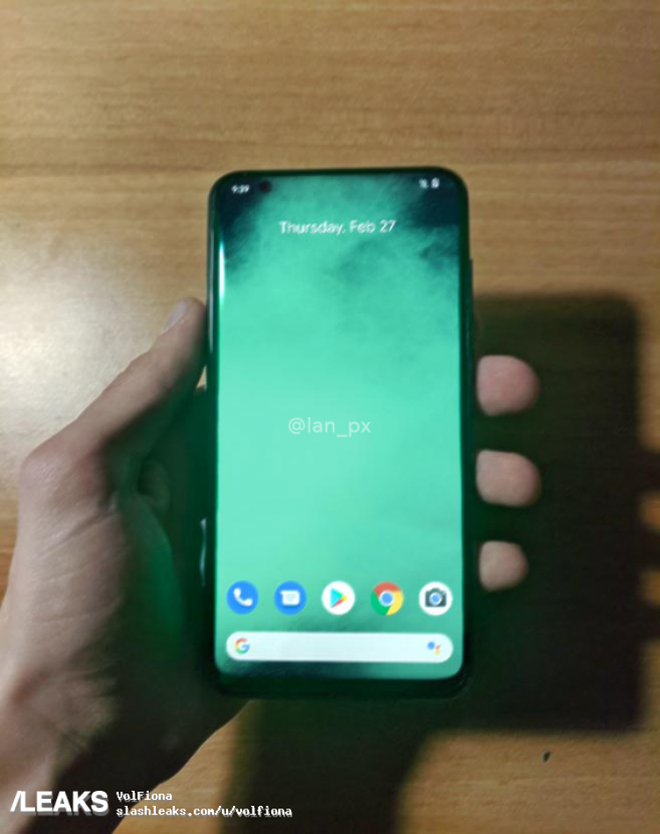 How about the configuration of Pixel 4a? No one knows. But there are rumors that the device will have a Qualcomm Snapdragon 730 processor, 4GB RAM, 64GB of storage, and a single 12.2-megapixel camera on the back. Of course, it will run Android 10.
That configuration, at the same price as the Pixel 3a / 3a XL, ensures the Pixel 4a can achieve the same success. But the problem for Google is that Apple's iPhone 9 is also coming soon. It's been a long time since we saw a new iPhone with a reasonable price – precisely from 2016, when the iPhone SE was launched. With rumors that iPhone 9 will be launched in April or May, Google Pixel 4a will face a rather nasty opponent that Pixel 3a was fortunate not to encounter.
iPhone 9 seems to be a "monster", even though the screen is smaller than Pixel 4a, but equipped with super-fast A13 processor and costs just under $ 400.
To be fair, the Pixel 4a is certainly an impressive device, but considering the iPhone 9 is the first good-price iPhone we've seen from Apple in the last 4 years, the launch of the Pixel 4a doesn't seem to be ideal as expected. It is still too early to make sales forecasts, but does not exclude the possibility that the demand for Pixel 4a will be significantly lower than that of the previous Pixel 3a.
Reference: BGR
Source : Genk