Not yet fully recovered because of Elon Musk, Bitcoin plunged again after being called a 'trick' by Mr. Trump
After being repeatedly stunned by the sinking tweets from Elon Musk, Bitcoin and the cryptocurrency market were once again plunged by the statement of an unexpected figure: Former US President Donald Trump.
As someone who has a negative view of cryptocurrencies, Donald Trump recently asserted that Bitcoin "looks like a scam".
"I don't like it because it's another currency that competes with the dollar," Trump said. He added that he wants the dollar to be "the currency of the world".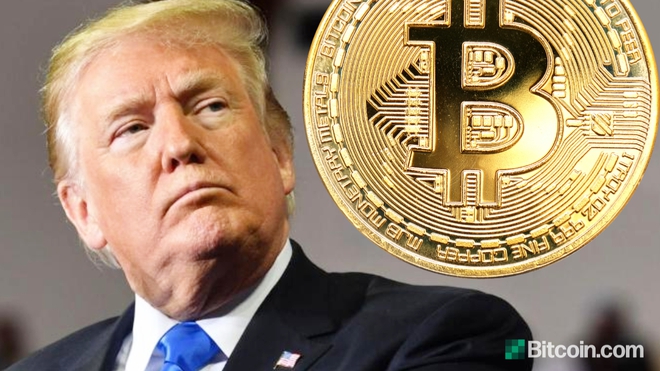 Mr. Trump is a person with a negative view of cryptocurrencies
It is known that the above statement was made by Mr. Trump in an interview on Fox Business Network, after the event that El Salvador – a country in South America – plans to incorporate cryptocurrency.
Notably, as soon as this statement was broadcast, the cryptocurrency market immediately had strong reactions. From the $ 36,500 mark at 20:00 on June 7, 2021, the value of Bitcoin immediately dropped to only $ 32,777 at 10:00 a.m. on June 8 (Vietnam time), according to data from Coinmarketcap. The plunge of Bitcoin also led to the decline in the price of a series of other Altcoins such as BNB, ETH, Dogecoin.
Worth mentioning, this is not the first time Mr. Trump has delivered 'bad news' for Bitcoin. In 2019, Mr. Trump (then US president) insisted he was not 'a fan of Bitcoin and other cryptocurrencies'.
At the present time, Mr. Trump's latest statement can be considered a 'punch' that makes Bitcoin and the cryptocurrency market stunned, in the context that the capitalization and value of this cryptocurrency has been and is being has been continuously falling and going up and down in recent weeks.
Since the historic peak of $64,800 reached in April, the cryptocurrency market quickly fell into a state of "bloodshed" when faced with a series of bad news, such as the event Tesla canceled payments. with Bitcoin, or China's tightening of management of cryptocurrency mining and trading activities. Most recently, a 'sulky' tweet by Elon Musk about breaking up with Bitcoin has also sent the crypto market down slightly.
In fact, such information has caused many cryptocurrency investors, especially those who are new to the market, to fall into FUD status (short for Fear, Uncertainty and Doubt, that is. Fear, Uncertainty and Doubt). As a result, a series of sell-offs took place every time bad news about Bitcoin surfaced.
Refer to BBC/ CNBC
Source : Genk