Not Tesla, Ford is the company that changes the world of electric cars
In 2019, Tesla made the world crazy when it launched the Cybertruck pickup model. However, it was just a prototype and divided users with a design unlike any previous car model. Ford, also at the time, was selling a lot of pickup trucks. The best-selling pickup model in the last 5 years is the Ford F-150.
To date, Ford is aggressively electrifying its vehicles. The F-150 Lightning is the company's first electric pickup.
In just a few days, 45,000 people have pre-ordered the Ford F-150 Lightning (Tesla announced receiving 650,000 Cybertruck pre-orders, although the company has not produced any). In 2020, during the pandemic, Ford sold 556,145 diesel F-150s, according to Edmunds. Therefore, it is almost certain that the Ford F-150 Lightning will sell well.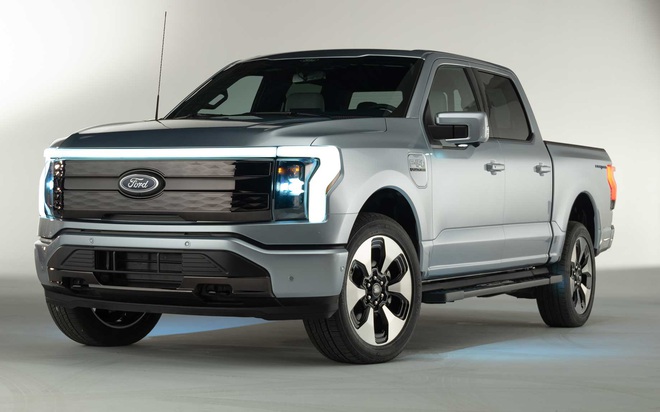 The Ford F-150 Lightning is manufactured at a factory in Michigan. The first model will reach users next year. The standard version with a range of about 370 km sells for $ 39,974 while the version with a range of 483 km costs about $ 90,000.
This is an "important step" for Americans to embrace electric cars, said Ben Prochazka, director of electric vehicles for the Electrification Coalition. That's because it "normalizes electric vehicles for everyone". It also shows that electric vehicles don't have to be small, expensive cars and are meant for urban commuting only.
In 2019, the average difference between a new electric car and a scooter was $20,000. Meanwhile, the electric version of the F-150 is only about 11,000 different from the petrol version. Meanwhile, if you drive an electric car, Americans could save about $14,000 on fuel over 15 years, according to the NRDC.
Although most of the time drivers will be charging their car at home, they still need to know about public charging stations in the area they often travel. That's why Ford released the Ford Pass charging station system, which connects other companies' existing charging station systems through a single channel. There are about 63,000 such charging stations across the US border.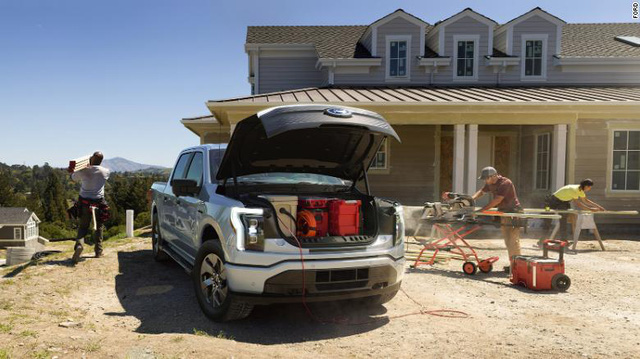 However, this number does not say much.
"Automakers have to go into rural areas more," said Jessica Caldwell, Edmunds' chief vision officer. Tesla's Supercharger charging system (which is exclusive to Tesla vehicles), is mainly located in coastal areas. "If there is one vehicle that promotes charging stations in rural areas, it has to be the F-150 Lightning," Caldwell said.
Last September, 39% of Ford pickup owners said they could/certainly buy an electric pickup in the next 10 years, 28% of which will in the next 5 years. Survey conducted by Carguru. This is an indication that a large number of Ford customers are at least interested in owning an electric car. And that is when information about the F-150 Lightning has not been announced.
"Young customers are the ones with the most potential to adapt to new technologies," Lightning Line Marketing Manager Jasen Turnball said during the press conference. They are people who care more about the environment, are willing to pay a premium price and really want a "smart" truck, with features such as BlueCruise hands-free driving assistance, remote software updates, driver assistance. Alexa virtual assistant built into the infotainment system.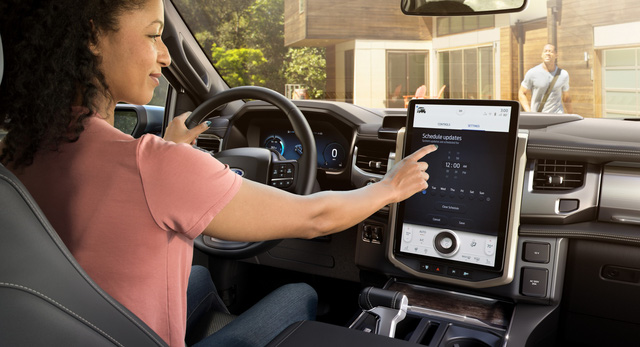 "We designed the F-150 to be as user-friendly as possible for first-time electric vehicle buyers," said Darren Palmer, Ford's North American director of battery management for electric vehicles. Features such as vehicle range prediction (based on load, even weather), trip planning in the navigation system help the driver know the limit on the vehicle's battery.
Meanwhile, the Tesla Cybertruck resembles a "joke" for Tesla loyalists and first-time electric vehicle owners.
Reference source: Mashable
Source : Genk