Not deleting bitcoin fraudulent videos, YouTube was sued by the Apple co-founder
Apple co-founder Steve Wozniak is suing YouTube for allowing fraudsters to use his name and reputation to trick users into transferring bitcoins to them.
Similar to the scam that appeared on Twitter last week, YouTube scammers also posted a series of videos claiming that Wozniak is conducting a bitcoin promotion campaign, as long as you send bitcoin to the wallet address provided, "Wozniak" will send them double the amount.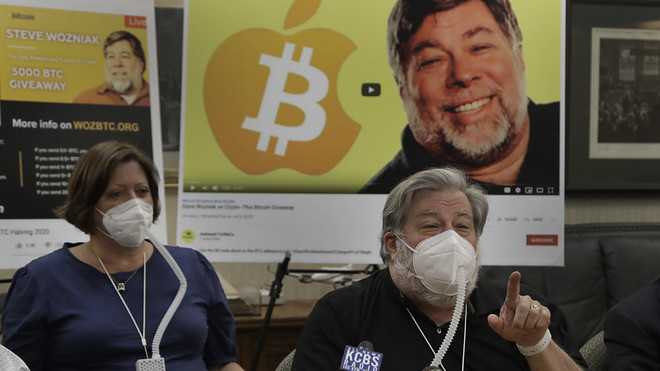 The lawsuit says: " YouTube has proposed a series of fraudulent videos and ads, which are illegally using photos and videos from plaintiff Steve Wozniak, and other famous technology entrepreneurs, to deceive millions. USD from YouTube users . "
Not only the Apple co-founder, the images from the lawsuit also show that many images from other technology leaders are also being used for this fraud, including Elon Musk, Bill Gates and the author. "Rich Dad, Poor Dad" book series Robert Kiyosaki.
The plaintiffs, including Mr. Wozniak and 17 other individuals, allege that YouTube was aware of the fraud but still did not remove the videos.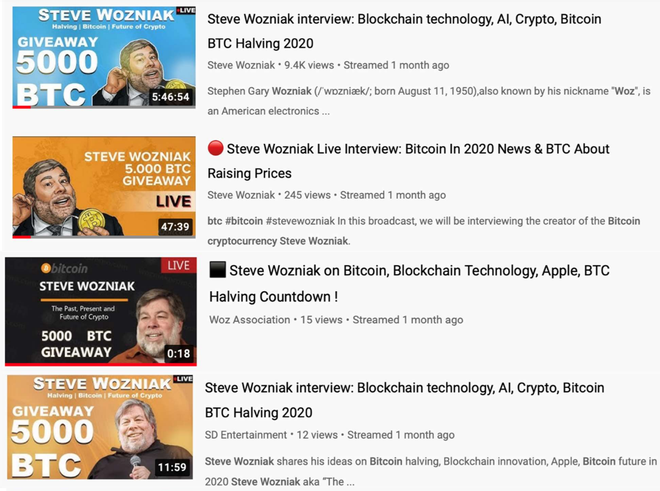 " Although Plaintiffs and countless other users have repeatedly called for YouTube to take action to stop this bitcoin fraud, YouTube has repeatedly delayed and refused to follow ." The lawsuit said.
" As a result of the defendant's serious mistake in acting and affirming his wrongdoing in promoting this criminal business, the plaintiff Wozniak has suffered irreparable damage to his name. its language, and YouTube users, including the plaintiffs, have also been scammed in the millions of dollars.In addition to the compensation, the plaintiffs demanded an order that required YouTube to stop hosting, advertising , and profit from these fraudulent videos and campaigns . "
Last week, numerous celebrity Twitter accounts were hijacked and posted tweets that tricked users into transferring bitcoins to them with similar content. These tweets only last a short time before they are removed from the platform.
Refer to The Verge
Source : Genk