Not cars, Tesla customers are angry at not getting … shorts even though they ordered five months ago
With the yellow Tesla logo, the "shorts" were sold by founder Elon Musk to mock investors to short sell the electric car company. After that, the shorts almost immediately went out of stock when they started online shelves in early July. However, at this time, when Christmas is approaching, some customers say they have yet to receive the ordered pants.
One client told the Financial Times: " Tesla couldn't even deliver a pair of shorts for five months. What did they do with all that money? " Meanwhile, a Twitter user asked Elon Musk about the order. row of shorts, while others expressed anger on Reddit forums.
Some others who ordered the pants in July said they received an email from Tesla a few weeks later saying that, due to the great demand, they would ship in "this fall". Others recounted that they received another notice in October, saying that delivery would be made immediately.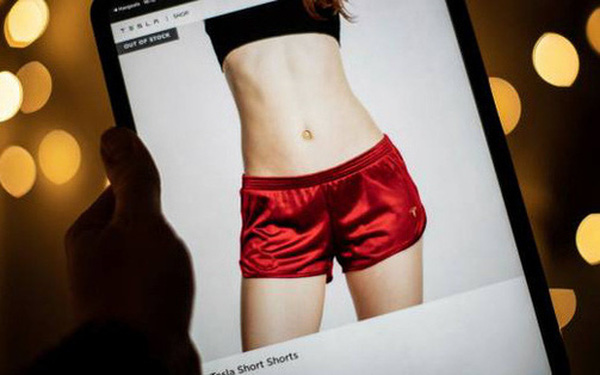 While the delay has disappointed customers, that tension is nothing compared to short sellers of Tesla stock. Shares of the electric car maker have increased more than 6 times, bringing its capitalization to 562 billion USD and the company was officially included in the S&P 500. Although the company has difficulty in reaching its delivery target, but home Investment has received great encouragement from doing business.
The price of red shorts bearing the Tesla logo is $ 69,420, launched with the purpose of mocking investors to short sell. Earlier this year, Musk even joked that he would send some pants to Shortseller Enrichment Commission "- a name he used to describe the US Securities and Exchange Commission (SEC. ), for forcing him to step down as chairman and pay a $ 20 billion fine for posting on Twitter about the privatization of Tesla.
Currently, some people get the pants are reselling for a very high price on auction sites like Ebay. A Tesla car owner who has not yet received a pair of pants said they ordered it because the idea was interesting and not surprised by the delay.
Sharing with the Financial Times, they said: "Each Tesla item is only sold once like this to be something for hobbyists. It is not absolutely necessary for Tesla's business. So this item is worth looking forward to. "
This isn't the first time Musk has used shorts to mock Tesla critics. In 2018, he sent speculation manager David Einhorn – founder of Greenlight Capital and who has long held a pessimistic view of Tesla, a few pairs of shorts and asked David to wear it for a selfie.
Currently, Tesla has not provided a response on this matter.
Consult the Financial Times
Source : Genk