No one has a door to compete with Elon Musk: Tesla's market capitalization is still larger than 7 other car manufacturers combined, threatening to launch an EV super product that scares all competitors
Anyone who searches on Google for the phrase "Tesla failed," will immediately bring up a series of intentional shortcomings of this multinational auto company. From workplace culture, business practices, work safety and especially about controversial CEO Elon Musk.
In times like these, it is appropriate to recall what Queen Gertrude said to her son Prince Hamlet in Shakespeare's most famous Hamlet: "The lady doth protest too much, methinks." (When using this sentence, the user is implying that the opposite person, or someone who is the subject of the comment, is having a behavior or reaction that is a bit excessive, superfluous to the point of making people suspicious. doubt the sincerity of the person who is behaving or reacting).
When it comes to Tesla, the aforementioned Google searchable criticisms seem to be just a sideshow. No other automaker can match Tesla's business performance, including posting record revenue every year since it began reporting financial results in 2007. At a price With a stock market value of $659 billion as of Friday's close, Tesla is worth more than Toyota Motor Co., Mercedes-Benz Group AG, Volkswagen AG, BMW AG, General Motors Co., Stellantis NV and Ford. Motor Co. total.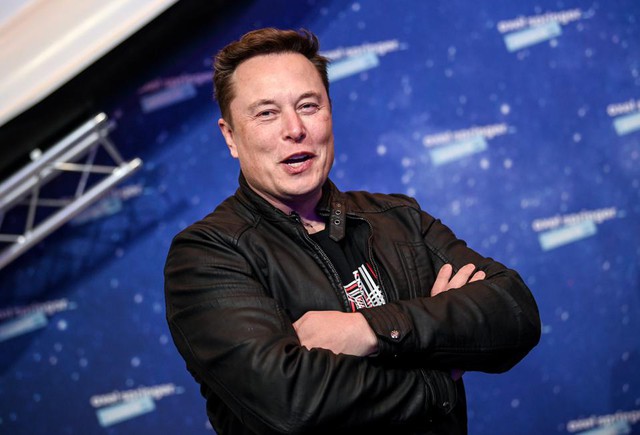 And while everyone thinks Musk's entanglement with Twitter Inc. would harm Tesla, the results proved otherwise. Tesla is currently turning every $100 of revenue into a profit of $26 – an industry-leading high. Tesla is also posting its highest gross margin since it started selling more than 50,000 cars annually in 2015. Tesla also has the highest profit margin among the 10 largest automakers, delivering competitive advantage by allowing them to invest more money in automotive improvements and new product development than their peers.
In fact, in recent weeks, Musk has also joked about the issue several times, saying that Tesla will reveal more details about its smaller, cheaper next-generation electric vehicle platform at Day One. April 1st here. Given Tesla's already dominant market share in the EV industry, on Investment Day, the moment Elon Musk introduced the aforementioned "next-generation electric vehicle platform" is probably the time when their competitors will be terrified.
Unsurprisingly, 30 analysts have given Tesla a "buy" recommendation, a record since the company's IPO in 2010. The number jumped 32% last year despite Tesla's stock. plummeted 65% in the context that the entire technology stock market was doing badly.
Perhaps the reason analysts are so enamored of Tesla is that it repeatedly proves skeptics wrong about a business that was once considered sacrosanct. According to data compiled by Bloomberg, year-over-year sales of its flagship Model 3 sedan grew 278 times to 493,310 units in 2022 from less than 2,000 units in 2017. Meanwhile, Toyota Prius deliveries. , the industry benchmark hybrid, fell 66% during the same period. Sales of BYD, the China-based electric car maker and Tesla's biggest rival, grew only 17 times.
Just two months ago, Tesla was said to be faltering in the face of an onslaught of detractors, led by short sellers like Jim Chanos, David Einhorn and Andrew Left. Michael Burry, the founder of Scion Asset Management, who made his fortune and reputation for accurately predicting the subprime mortgage financial crisis, is among those who see pitfalls with no end. surrounded by Musk.
Too many critics of Tesla focus on Musk's antics. To them, Tesla's success in the stock market and its high valuation even after last year's failure is due solely to unrelenting demand from Musk's legion of fanboys.
Few mind that even though Tesla lost $670 billion in market value last year, it was still more than double Toyota's value when the short sale and stock market slump peaked. That's because Tesla's market share remains strong. With more than 3.6 million vehicles on the road, Tesla accounts for 20% of all battery-powered vehicles, according to data compiled by Bloomberg. In 2017, the rate was only 13%. Who would have guessed in 2017 that a Tesla Model S would hit the coveted 1 million mile milestone? But this happened in 2022 and may even enter the Guinness Book of Records.
"Tesla has the most exciting product of any company on Earth," Musk said on January 25 after the company released its quarterly results. Is this statement a bit exaggerated? Sure we have. But it's hard to argue with the results, which are sure to keep many from saying "Tesla failed".
Source: Bloomberg
Source : Genk