Nikkei Asia: Will Panasonic stop producing TVs in Vietnam?
Nikkei Asia reported that Panasonic is ready to outsource TV production to Chinese rival TCL – the world's third largest TV manufacturer. This is Panasonic's latest move to cut costs in the TV manufacturing sector – where its brand footprint has faded. According to Nikkei, Panasonic and TCL are negotiating the scope of the production contract. Panasonic aims to reach an agreement within the next month.
Panasonic, like many other top Japanese brands, is withdrawing or shrinking TV production. This used to be the main competitive field of this country's electronics industry.
Panasonic will continue to produce their own branded premium TVs, but mainly for sale in the Japanese market. Panasonic will consider consolidating or shrinking production locations in Japan and abroad.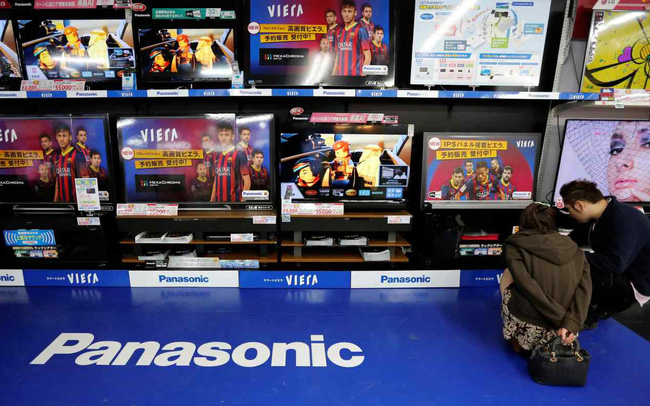 TV production will end this fiscal year, at factories in India and Vietnam, according to Nikkei Asia. The development of low-end TVs, which have low profit margins, will also be outsourced by this group to cut costs.
Panasonic said in 2019 it would seek to cooperate with other companies in TV production as a way to cut costs. After considering many major TV manufacturers, Panasonic opted for TCL.
Panasonic used to hold more than 10% of the global TV market share, but its share fell with the emergence of cheaper Chinese rivals. Panasonic withdrew from plasma TVs, then withdrew from production in the US and China. According to British research firm Omdia, the company had a 1.8% market share last year, ranking 12th.
TVs are estimated to account for less than 10% of Panasonic's total revenue. The segment likely made a profit in the fiscal year ending in March, thanks to the strong domestic market, but the company sees very little opportunity for stable and long-term income from TV.
Panasonic's Japanese rivals have also undergone similar restructuring. Hitachi terminated its TV production in 2012 and stopped selling its branded TVs entirely in 2018. That same year, Toshiba sold off its TV lines to China's Hisense Group.
Meanwhile, Sony has stabilized its TV business by slashing its sales channels and product lines.
Panasonic has been divesting unprofitable operations. The company sold its semiconductor business to Taiwan's Nuvoton Technology and decided to quit manufacturing liquid crystal displays and solar cells.
" We are on track to complete the structural reform of large loss business operations, " said a Panasonic executive director.
Source : Genk