Newly established in 2019, why did the Indian company Jio Platform continuously poured into several tens of billions of dollars by Facebook, Google and a series of well-known funds?
In 2020, for the first time, Indian billionaire Mukesh Ambani rose and became one of the ten richest people in the world. Mr. Mukesh's fortune soared so that thanks to the corporation he led, Reliance Industries Limited has made great progress. In Reliance's success, it would be a mistake not to mention its subsidiary, Jio Platform, with huge investments from funds and many giants in the digital services industry. globally. So why does a new business established in 2019 attract so much investors?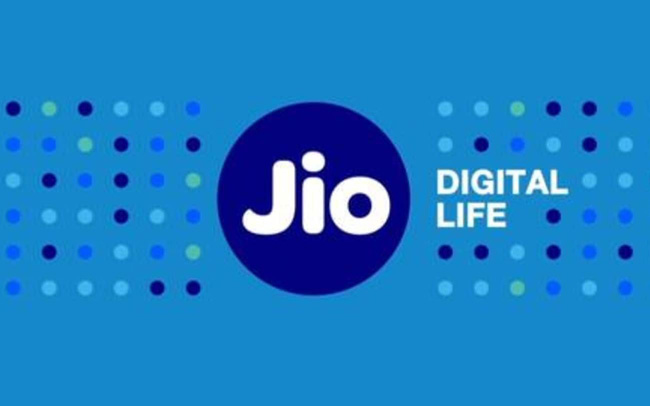 Jio Platforms Limited is an Indian digital services company and a subsidiary of Reliance Industries Limited owned by the country's richest man, Mr. Mukesh Ambani. Jio Platforms was established in October 2019 after Reliance decided to set up a subsidiary that will manage all of the digital and electronics and telecommunications businesses. The company owns India's largest mobile operator Jio and other Reliance's digital businesses.
On May 8, 2020, Jio Platforms was valued by many organizations as the fourth largest Indian company by market capitalization; This company currently owns about 400 million paying users for services in their ecosystem. This ecosystem includes JioTV – online TV, JioMoney – digital money and electronic payment, JioMart – online store system…. With such a diverse application ecosystem integrated in its application, Jio Platforms quickly captured the market of more than a billion people in India and attracted the eyes of investors. Around the world.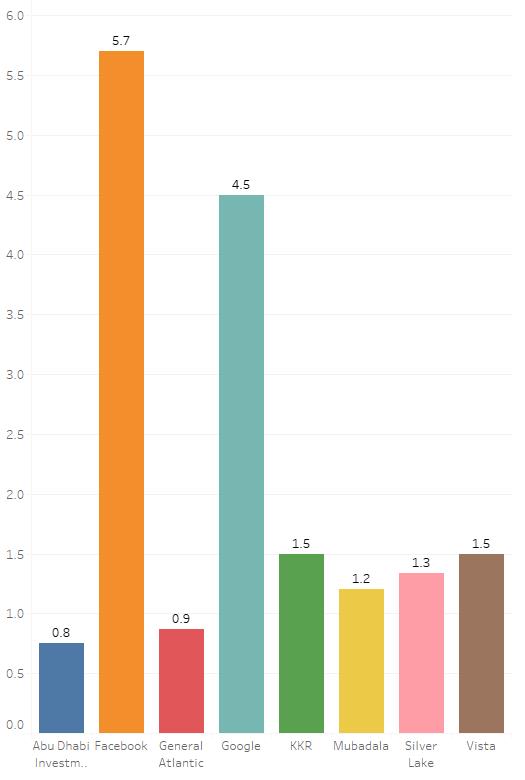 The huge amount of investment money that major funds and technology companies in the world poured into Jio in recent years (Data source: Jio, unit: billion USD)
The most important part of the Jio Platform is Jio, the mobile telecommunications company of the company. Jio has been successful with the third highest-selling LYF phone in all of India, and most recently the JioPhone – the phone model announced by the company has sold at least 40 million units with the new KaiOS operating system. Moreover, coupled with the forecast to capture up to 48% of India's mobile subscriber market share by 2025, it is not difficult to understand why Jio is the highest rated company among the companies under the control of JioPlatform.
Plus, being India's only 4G platform provider in 2017, Jio attracted more than 300 million customers over three years. Its success was largely due to its strategy of providing free data services for the first six months of its operation, when the majority of Indians at that time did not have access to fast internet access. high at such a cheap price. With a free strategy in the early days of 4G service, Jio easily attracted a lot of users and maintained it at a stable level in the coming years.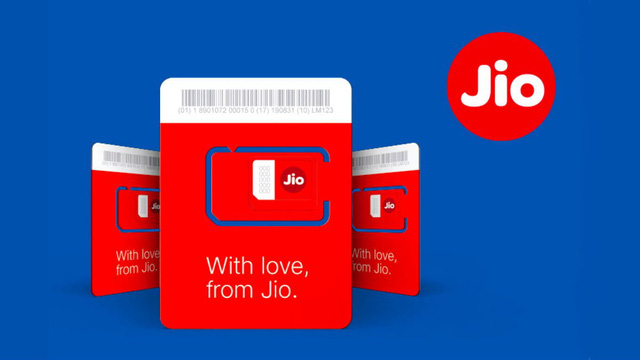 By providing the first 4G service in India and free to users for up to 6 months, Jio has 300 million customers within 3 years (Photo: TelecomTalk)
As the Covid epidemic raged this year, millions of Indians began to turn to online platforms to work and study at home, as well as to book medical appointments, shop and pay via bank. electronics. The outbreak of COVID-19 is clearly a powerful catalyst for digitization in this country of over a billion, and it gives Jio Platforms an even better opportunity to continue to dominate the market. part when their online platform provides all the tools for people in this country to study, work and buy without having to go to traditional places.
Another favorable condition for Jio is that the Indian government has banned 59 apps developed from China, most notably Tiktok – which attracts billions of users around the world. . As a result, the people of this country are increasingly dependent on the applications and technology platforms developed in the country, and Jio is clearly one of their top choices. With so many advantages, it is easy to understand why so many leading technology firms and investment funds in the world want to become shareholders of Jio Platform.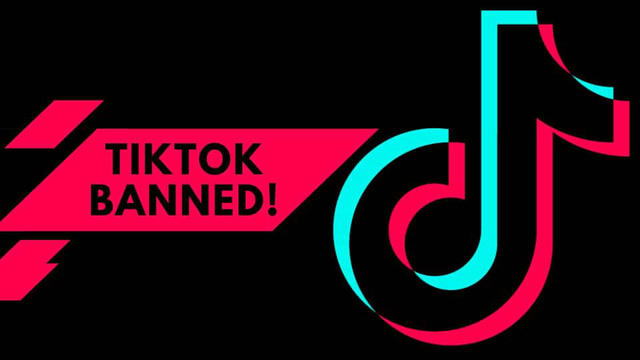 The fact that many Chinese apps, including Tiktok, are banned in India is a big advantage for Jio (Image: HT Tech)
Since April 2020, Reliance Industries has raised US $ 20.2 billion by selling a 33% stake in Jio Platforms to 13 major investors. Most recently, they raised $ 4.5 billion from Google for a 7.73% stake, bringing the company's value to $ 72 billion, higher than the value of all Reliance's other subsidiaries combined.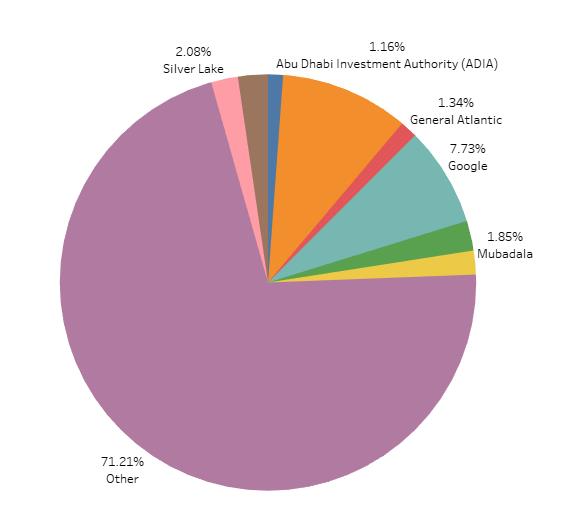 Share of large companies and funds that have invested in Jio (Data source: Jio)
Enterprises investing in Jio Platforms want to cooperate and co-develop applications integrated into their ecosystems in order to penetrate into the market with a lot of growth potential in India. Among them is Google, when it says it plans to co-develop an "affordable smartphone" with Jio Platforms that will be optimized for Android and Play Store.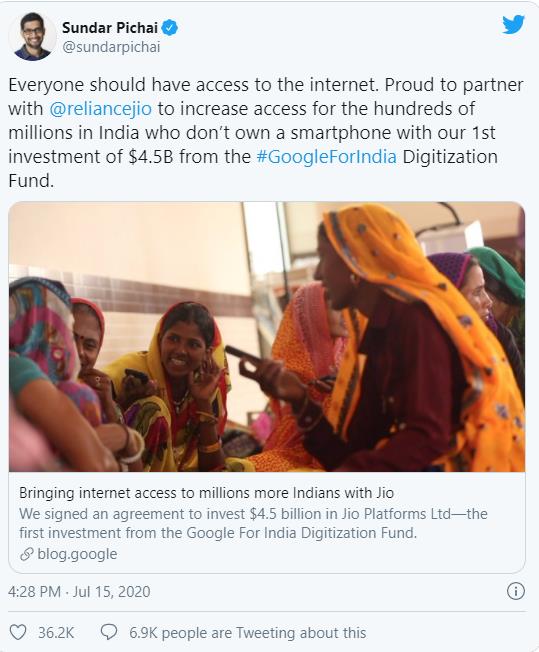 Google CEO Sundar Pichai appreciates investing in the Jio Platform (Image: Twitter Sundar Pichai)
Besides Google, Facebook – the largest minority shareholder of Jio (holding 9.99% of the shares), also wants to pass its investment to change a difficult fact that they do not make a lot of money. in Asia like other regions. With 400 million people using WhatsApp – Facebook's global messaging app and 300 million users of the social network in India, this is a market not to be missed for the company.
Over the years, WhatsApp has built tools for small and medium businesses, as well as developed its online payment system, while Facebook also created digital stores for online goods transactions. your society. Combined with JioMart – Jio's online store, Facebook hopes to introduce millions of customers to small and medium businesses, help users access the products of these companies and make direct payments. seamlessly and conveniently communicate via WhatsApp. If this succeeds, Facebook will join Jio with a huge market and plenty of room to exploit, expected to bring them billions of dollars in the future.
Reliance Industries, a conglomerate owned by tycoon Mukesh Ambani with its core petrochemical business, plans to list Jio Platforms and Reliance Retail, another subsidiary, within the next five years. With the tremendous growth and huge investment flowing into Jio this year, when the company is listed, Mukesh Ambani can completely compete with billionaire Jeff Bezos – the boss of Amazon. Mark Zukerberg – Facebook founder in the near future to become the richest man in the world.
Source : Genk